When we think of the Emerald Isle, St. Patrick's Day, Riverdance, shamrocks, Guinness Stout and the band U2 might surface in our minds. However, what should most definitely pop to the top of our minds is Irish whiskey! From Irish Coffee to Bailey's Irish Cream, you might have sipped an Irish whiskey drink without even realizing you were consuming this delectable distilled spirit. The Irish love their whiskey — even the word "whiskey" is an Anglicization of the Gaelic phrase "uisce beatha," meaning "water of life."
Irish Whiskey Arrived Long Before Guinness
You may already know we can thank European monks for their expertise in brewing beer, but we also owe them an eternal debt of gratitude for developing Irish whiskey around A.D. 700, more than 1,000 years before the first Guinness Stout was ever poured! Unlike European monks who had access to grapes for winemaking, Scottish and Irish monks turned to grains, whiskey's primary ingredient.
By the mid-1500s, Irish whiskey was becoming the whiskey of choice not only among commoners —Queen Elizabeth I preferred it over English whiskeys and had it delivered to her court in 1541. In the 18th century, Czar Peter the Great of Russia declared "Of all the wines of the world, Irish spirit is the best."
Scotch Whisky vs. Irish Whiskey — What's the Difference?
Even though Scotland and Ireland are close neighbors, their ingredients and distilling processes differ, resulting in noticeably different flavors. The most obvious difference is Scotch can only be distilled in Scotland and Irish whiskey only in Ireland. Scotch is made entirely from malted (sprouted) barley which is then dried with peat moss smoke and distilled two or three times. Irish whiskey is typically made with un-malted barley and other grains which are kiln-dried and distilled three times. Of course, there are exceptions to the rule, but the usual result is Irish whiskey has a lighter flavor and smoother mouthfeel. You'll also find a wider variety of Irish whiskey categories.
One other difference is the spelling — Scotch whisky is generally spelled as "whisky." In 1879, Irish distillers became angry with Scottish distillers for flooding the market with large quantities of blended whiskey, which they viewed with disdain. Irish distillers changed their spelling to "whiskey" to differentiate it from Scottish whisky.
Single Pot Stills vs. Single Malt Whiskey — What's the Difference?
Before we get into the details of which whiskeys your taste buds will want to savor, we should talk a little about single pot stills vs. single malt whiskey. Single malt whiskey is made entirely from malted barley and produced worldwide — on the other hand, single pot whiskey is made from both malted and un-malted barley and is only legally produced in Ireland. Pot stills are shaped like giant kettles made of copper and produce just a single batch at a time. The alternative, column stills, are made of stainless steel or copper and produce batches continuously, resulting in much higher yields but less distinctive flavors.
Irish Whiskeys You Must Try
You'll find four basic styles of Irish whiskey: malt, pot still, grain and blended. Get your glass ready! We'll explore some of each.
Jameson Irish Whiskey
Blended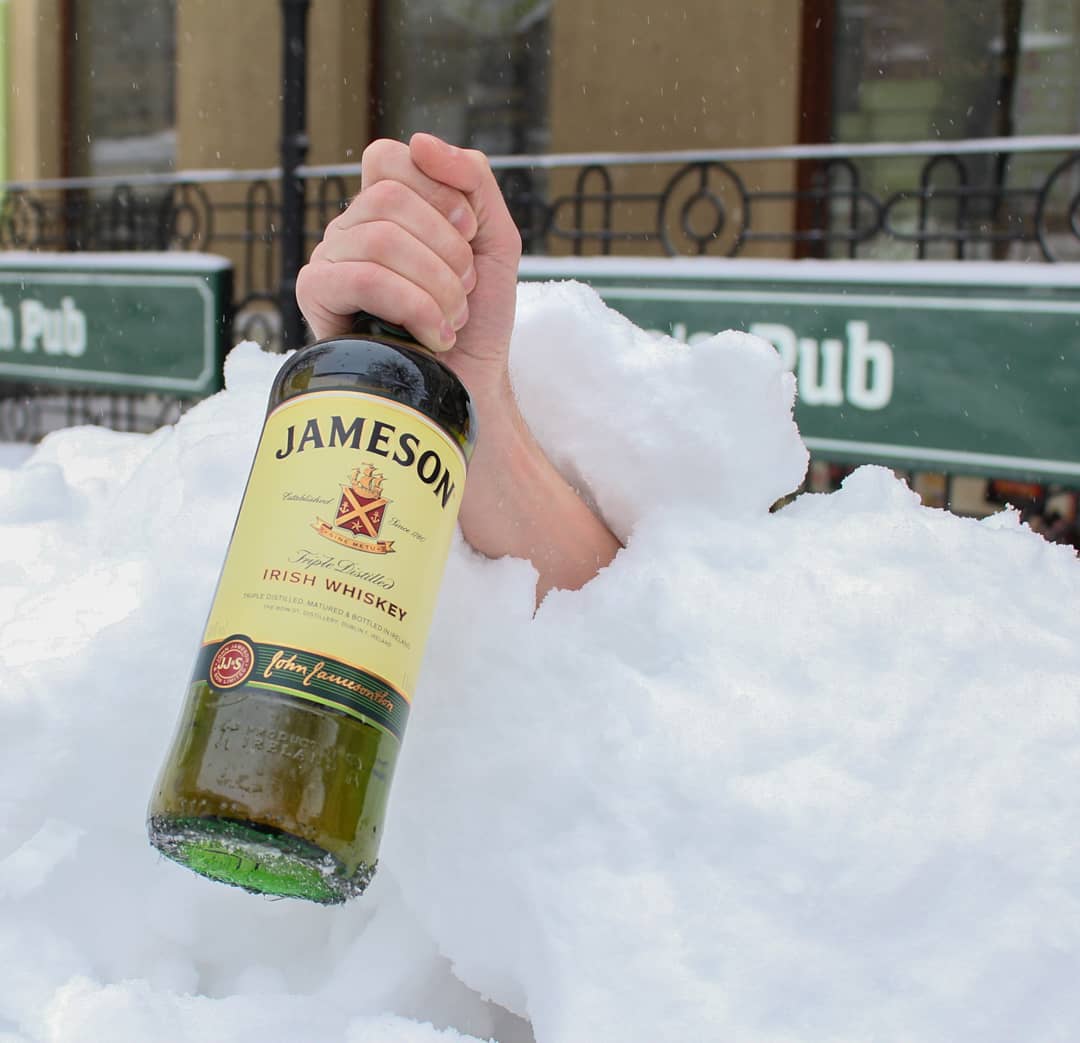 Credit: @Irish Papa's Pub
Distilling since 1780, this is the oldest distillery on this list and one of the world's most popular Irish whiskeys. And for good reason — Jameson blends the best of pot still and fine grain whiskeys, triple distills it and ages it in oak casts for at least four years. This is a good option if you're just venturing into the world of Irish whiskey. You'll find a perfect balance of smooth and sweet with woody and nutty nuances. If you're OK with dropping close to a few Benjamins on a bottle of spirits, look no further than Jameson Bow Street 18 Years —bottled only once per year and named after the original distillery building, this blend of rare pot still and grain whiskeys offers exquisite flavors. Be prepared for deep toffee and oak, with luscious sweetness and hints of vanilla and spice. This whiskey was the 2018 proud recipient of Irish Whiskey Award's "Best Irish Blended Whiskey."
Tullamore D.E.W. Original
Blended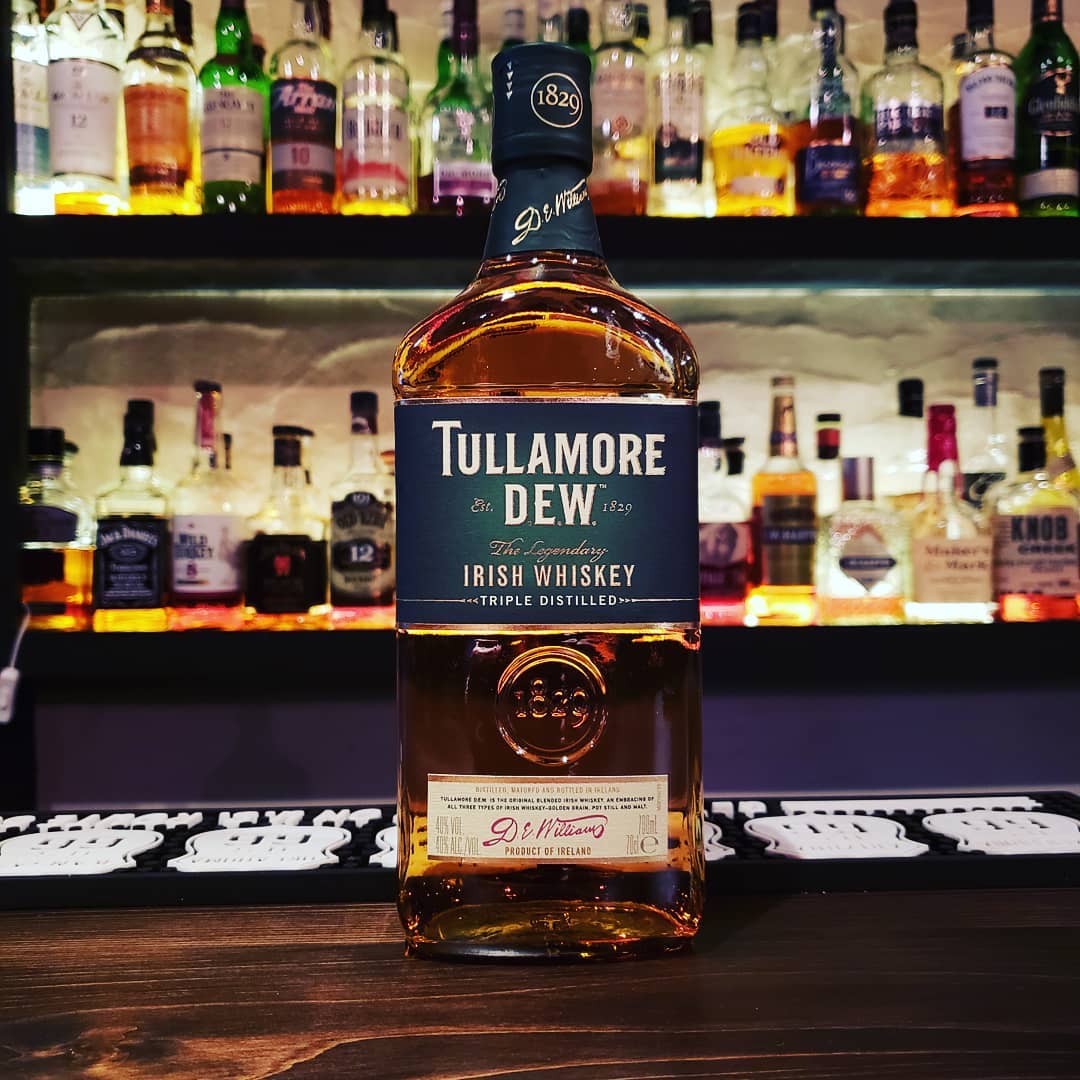 Credit: @bar_fragile
This triple distilled whiskey, aged in bourbon and sherry bottles, is almost as popular as Jameson's and is another excellent introductory Irish whiskey. D.E.W. combines soft buttered toast flavors with crisp, green apples, which evolves into a delicious vanilla sweetness. D.E.W. is a true blended whiskey, made from single pot still, single grain and single malt whiskeys — and it retails at the very affordable price of $25-$30. For an award-winner, try Tullamore D.E.W. Phoenix, which took home a Gold from the 2017 World Whiskies Awards.
Writers' Tears Copper Pot
Single Pot Still & Single Malt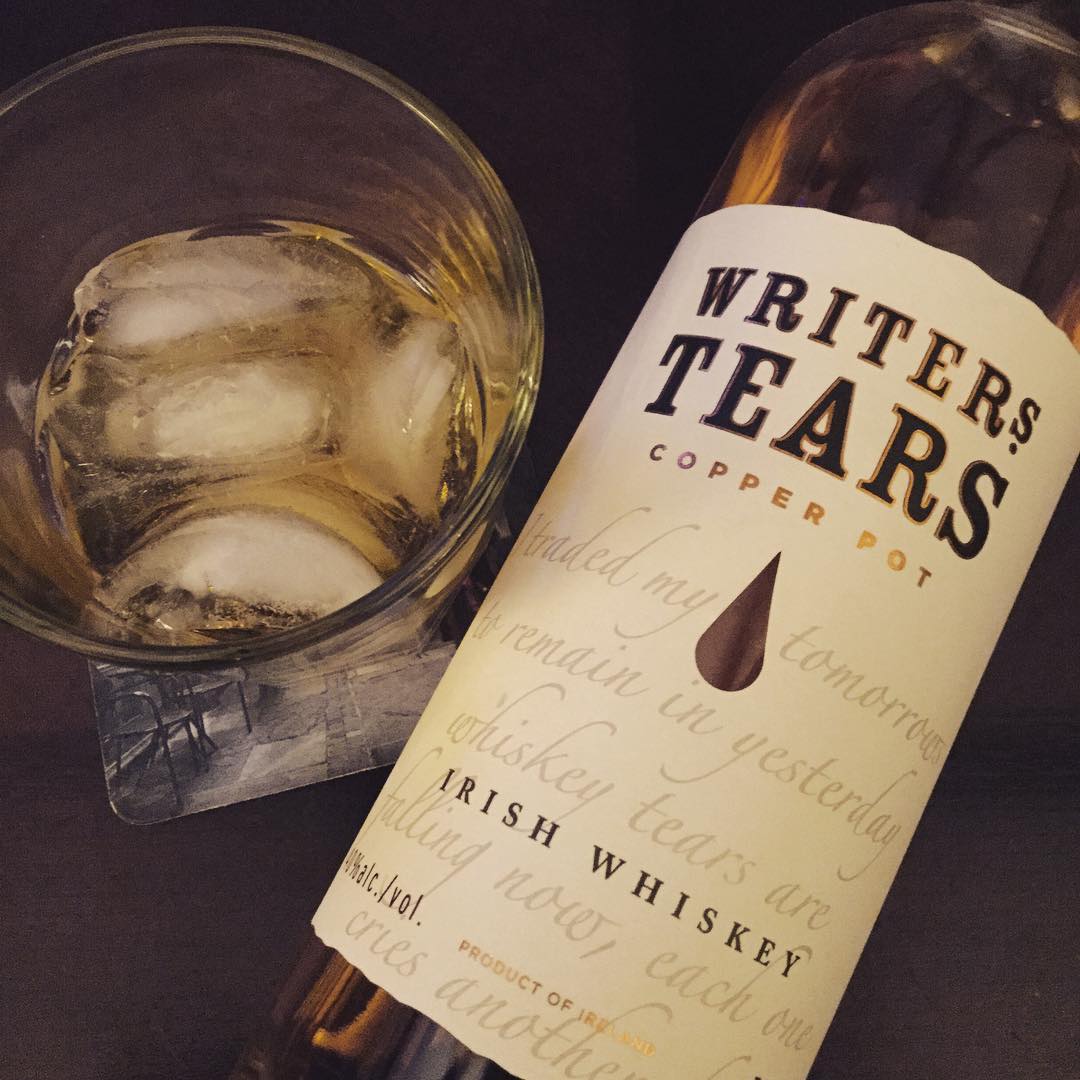 Credit: @Tracy
Distilled entirely without grain, this is an unusual triple distilled blend of single pot whiskey and single malt whiskey. Aged in American oak bourbon casks, this multiple-award-winning spirit is soft on the palate with a crisp apple, cinnamon, nutmeg and vanilla ice cream flavor, followed by a long, elegant finish with subtle pepper, chocolate and almond notes. Walsh Whiskey Distillery, the same crew behind The Irishman line of whiskeys, owns the brand Writers' Tears — at $35 to $45 a bottle, it deserves a spot in your liquor cabinet.
Teeling Whiskey Single Grain
Grain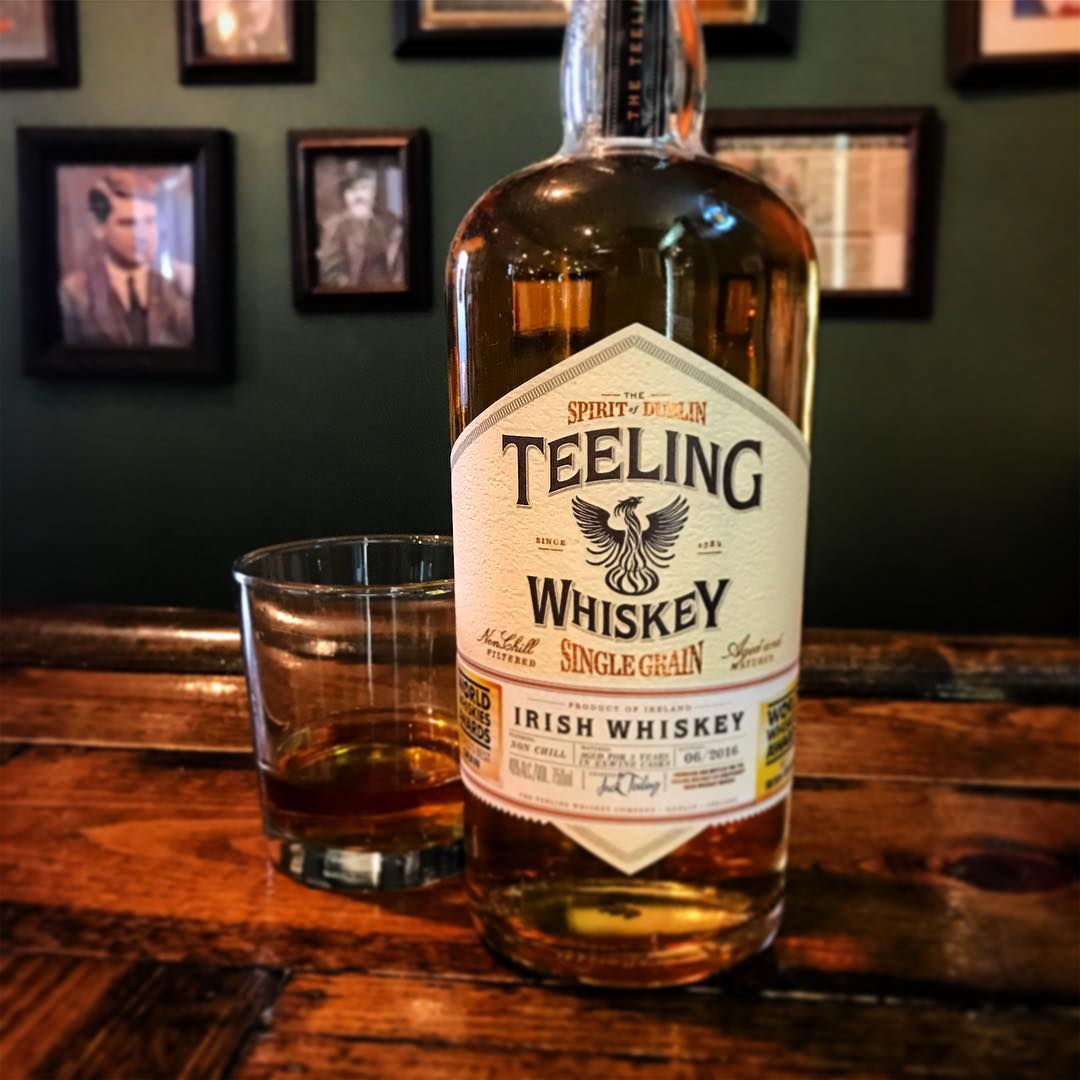 Credit: @Morrison's Irish Pub
One of only a handful of single grain bottlings in the world, this predominately corn-based flavorsome whiskey is matured in California red wine barrels. The flavor result is deliciously sweet with an abundance of spice and fruit. Teeling Single Grain has won the "Best Irish Grain" annually at the World Whiskies Awards since its release. Teeling is the proud recipient of multiple awards, so check out some of their other winning whiskeys: Single Malt, Small Batch Blend, Vintage Reserve 21 Years Old and 24-Year-Old Single Malt.
Knappogue Castle 12-Year-Old
Single Malt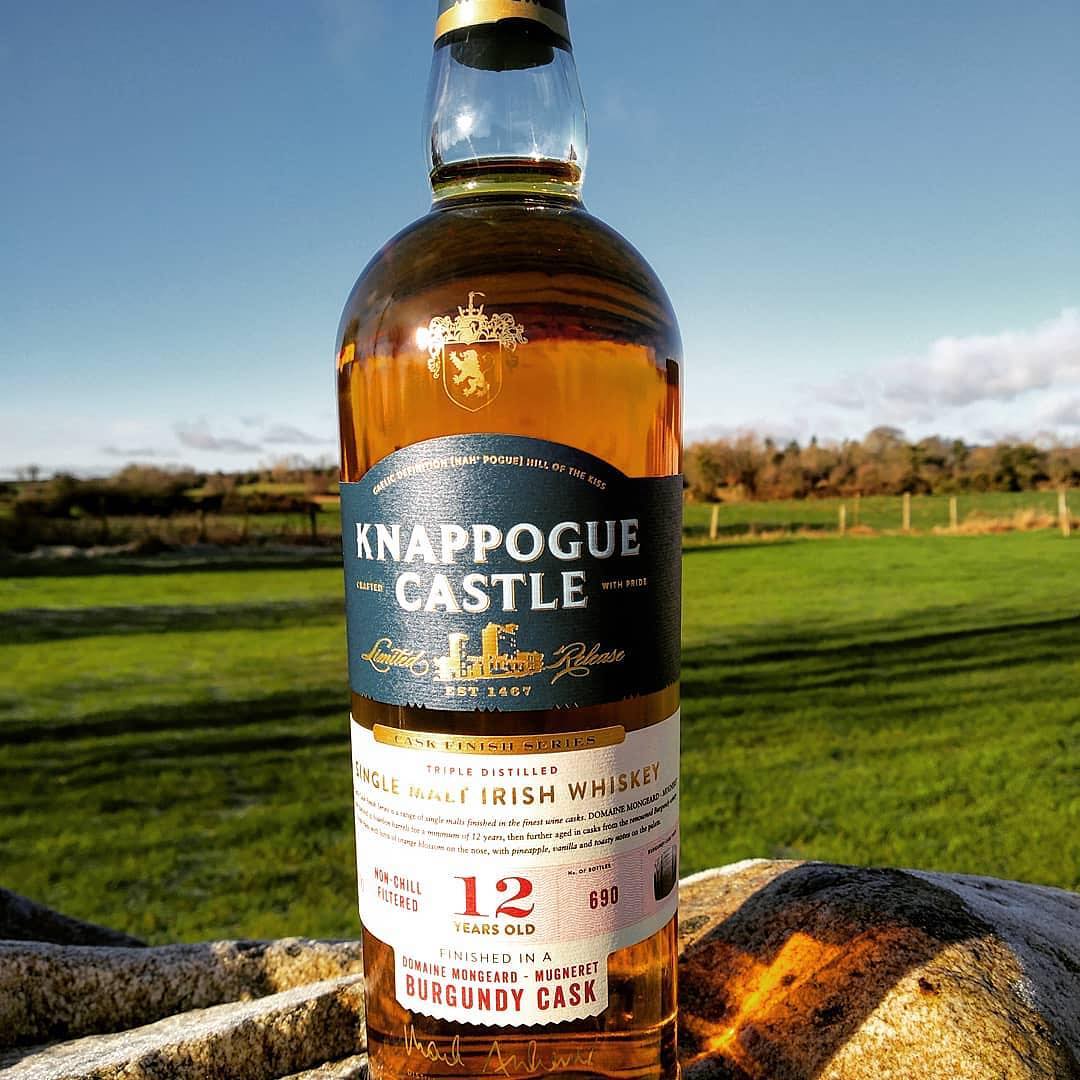 Credit: @Knappogue Castle Irish Whiskey
If you want to enjoy an exceptional 100% malted barley whiskey aged in bourbon oak casts that retails for only about $40-$50, then look no further than this award winner. Triple distilled one batch at a time in copper pot stills and then aged in bourbon oak casks for 12 years results in soft, mellow flavors, depth and complexity with a malty richness. Owned by an American who bought an Irish castle in 1966, hence the namesake, Knappogue Castle moved its entire operation to Old Bushmills Distillery, the oldest still operating distillery in the world. Knappaogue also offers a limited-edition 12 Years Old Cask Finish Series, which is first aged in bourbon barrels and then finished in Bordeaux wine casks.
Green Spot
Single Pot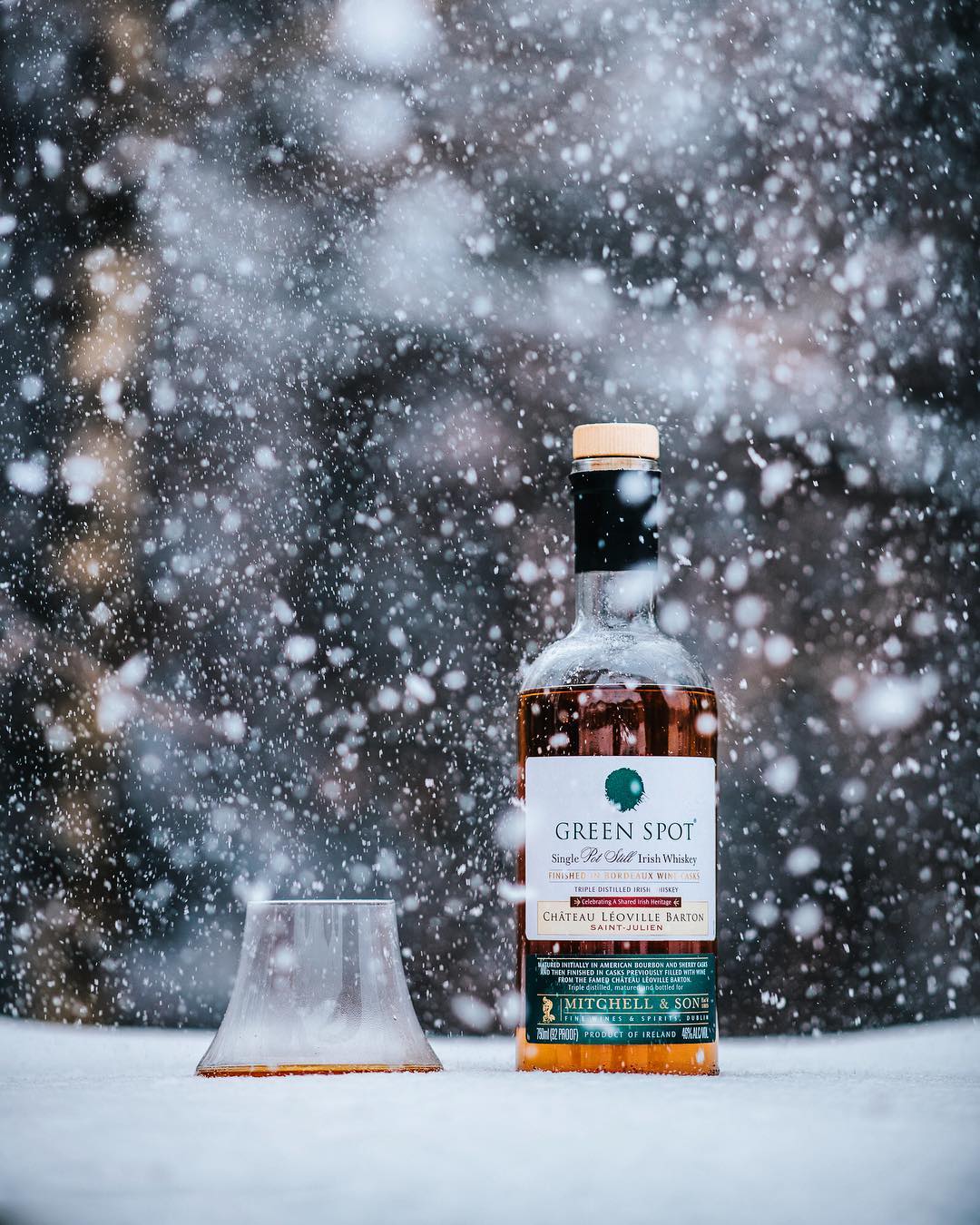 Credit: @From Barrel to Bottle
As a single pot, Green Spot uses both malted and un-malted barley, which creates a unique spiciness for which single pot whiskeys are known. It used to be only available at a Dublin grocer's in the 1800s, but now the Middleton Distillery makes it under the guidance of its original wine distributors, Mitchell & Sons. You'll find a bold, fruity aroma and a silky palate with honey and ginger in the finish. Made in very limited quantities and aged from seven to 10 years, Green Spot is highly prized among whiskey drinkers and writers. And it won't break the bank at only about $65 a bottle!
Irish whiskeys have suffered many setbacks over the centuries due to competition, wars, British taxation, and prohibition, but have been making a comeback in recent years. Smoother and lacking the burnt, smoky taste of Scotch and the often overpowering sweetness of bourbon, Irish whiskey should be among the spirits you enjoy!