9 Must-Do Activities for Non-Skiers in the Rockies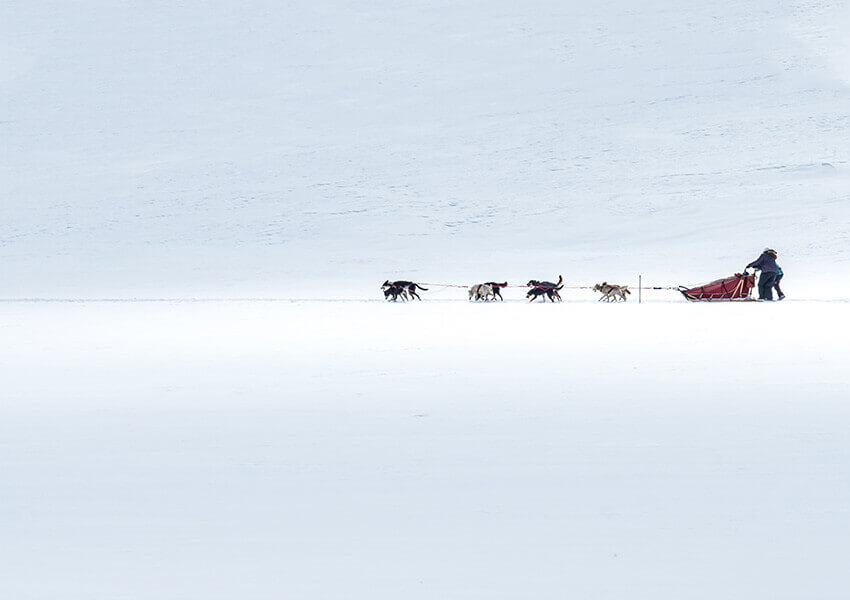 F.N.Sharp
A trip to the Rocky Mountains doesn't have to begin and end on the slopes. As resort towns have continued to grow over the years, so have a variety of off-mountain activities for non-skiers.
Ski towns are no longer just for skiing! So, if you're tagging along with family or friends who love to ski, but don't plan on hitting the slopes yourself, then check out some of the Rocky Mountain's top activities for non-skiers!
Winter Wine Excursion
Credit: @Beaver Creek
Want to experience a little bit of the elements without stepping out of your comfort zone – and enjoy a little bit of wine and cheese while you're at it?
Be sure to book a spot on the Winter Wine Excursion at Beaver Creek Reserve. This one-of-a-kind mountain excursion is complete with snowshoeing, wine and cheese.
The Winter Wine Excursion begins with a ride on the Strawberry Park Express lift to McCoy Park. After a short introduction to walking in snowshoes, your guide will show you the way with a guided snowshoe tour through alpine terrain.
After your snowshoe adventure is complete, The Osprey Fireside Grill welcomes you into their warm, slope-side restaurant where Executive Chef Ryan Murray serves up a delicious assortment of charcuterie and thoughtfully paired wines.
Dunton Hot Springs
Credit: @Cole Buckhart
If the thought of a vacation in the snowy mountains has you shivering already, then be sure to plan a visit to Dunton Hot Springs – the perfect place to warm up in luxury.
Nestled deep within the San Juan Mountains of the Colorado Rockies, Dunton Hot Springs is a luxury resort experience catering to the best the Rockies has to offer.
Known as a romantic ghost town set in an extraordinary alpine valley, the resort offers a variety of activities for non-skiers, as well as spa services, including snowshoeing and snowcat rides along with soothing massages and relaxation in the hot springs.
Both day and overnight packages are available, and the entire town of Dunton can even be rented exclusively for weddings, family reunions or corporate retreats.
Winter Bobsled Experience
Credit: @Utah Olympic Park
Looking for an adrenaline filled experience? The Winter Bobsled Experience in Park City, Utah is a rush you won't forget.
During the Winter Bobsled Experience, guests get to suit up and ride as passengers in a bobsled, hurdling down the Salt Lake 2002 Olympic Winter Games Sliding Track where Jill Bakken and Vonetta Flowers of the United States took home that glorious Rocky Mountain gold!
Guests are accompanied by a professional pilot who provides training and guidance on the thrilling ride down the 2002 Olympic track. This Olympic-sized experience is not to be missed!
Dogsledding in Vail Valley
Credit: @Ben Rachaphon Wang
Mountain Mushers Dog Sledding experience is the bark of the town for dog lovers looking for some fun winter activities for the family. This is an experience you don't want to miss.
The experience begins with an introduction to their fluffy and furry friends, followed by a sled ride down a private scenic trail.
Mountain Mushers has been offering their bobsledding rides along their beautiful private trails for over 30 years and have been featured on shows like "Colorado Getaways", "The Learning Channel", and "The Today Show".
If you're looking for a unique way to take in the scenery, then be sure you reserve this one-of-a-kind experience.
Hot Air Balloon Adventures, Park City
Credit: @Park City Balloon Adventures
For those of you who can't get enough altitude, experience the tranquility of flight above the peaks of the Rockies on the highly acclaimed Park City Hot Air Balloon Adventures.
Your high-flying adventure will be provided by the largest, most experienced – and safest – family-owned balloon ride company in Utah. Each flight includes a flight certificate of ascension, followed by a champagne and/or orange juice celebration post-flight.
Whether you're looking to take in the breathtaking views during an intimate ride for two or would like to share the experience with a group of up to 30 people, Park City Hot Air Balloon Adventures will provide an elevated experience to remember.
Vail Backcountry Snowmobile Tours
Credit: @Dave Keister
If you're more the motorist type, then get geared up for Vail Backcountry Snowmobile Tours.
Vail Backcountry Snowmobile Tours is the only snowmobile touring company in Vail with family-friendly tours serving up the adrenaline rush you're seeking when you plan a visit to the Rockies.
Take in the beauty of the mountains as you ride through their groomed trails, or single track through the snow-covered White River National Forest and open meadows.
Both single and double rides are available with a choice of two-hour and half-day tours, along with private group tours complete with a private backcountry guide. And with whichever tour you choose, you also get to choose your ride – snowmobile or snow bike? It's up to you!
You'll be provided with boots, helmets, an extra outer layer if needed, but be sure to bundle up in layers and bring your gloves and goggles for this gassed up, fun-fueled adventure – snowmobiles can reach up to 50+ MPH, giving you a white-knuckled experience of a lifetime.
Keystone Resort Mountain Top Snowcat Tours
Credit: @Keystone Resort
If taking in the views is your thing, be sure to check out the Keystone Resort Mountain Top Snowcat Tours.
While others are busy skiing and snowboarding, you can stay warm in the resort's own Snowcat machines and enjoy taking in the views of the mountain without having to navigate your way down on skis.
These powerful Snowcat machine are used for grooming and shaping slopes and mountain terrain, but you'll be experiencing them in a unique way that most skiers and snowboarders miss out on.
Your tour will take you through some of the most difficult terrain not accessible by foot to take in some of the most breathtaking views of the Continental Divide, Ten Mile and Gore Range. Be sure to get your cameras ready as you hop out at each scenic vista – there's an Instagram-worthy snapshot in every direction!
Tubing and SnowCoaster at Aspen Snowmass
Credit: @Aspen Snowmass
If you'd like to experience the thrills of the slopes without learning how to ski, Aspen Snowmass Resort has what you're looking for.
The Breathtaker, Aspen Snowmass' alpine rollercoaster, sends riders winding down the mountain range on an elevated track at speeds up to 28 mph.
And the fun doesn't stop there – Aspen Snowmass is also home to some of the best tubing runs in Colorado. The tubing area features a "magic carpet" that pulls you back to the top of the hill, and the tracks are illuminated for night tubing during Apres extended hours and the Ullr Nights festivities at the resort.
Ice Climbing
Credit: @Apex Mountain School
If you love an athletic challenge, the Apex Mountain School will teach you to scale your Rockies trip to new heights with their unforgettable ice climbing excursions. Whether you're a beginner to ice climbing or a seasoned climber, the challenge awaits.
Have you ever dreamed of climbing up a waterfall? How about a frozen waterfall? That's exactly what you'll be doing during an ice climbing day trip at Apex Mountain School.
This is a great introduction for beginners to learn the basics of ice climbing. The trip begins with an orientation, followed by some warm-ups with easy, low-angle ice climbs to hone your new skills before moving to steeper challenges.
Planning to travel in a group? Group ice climbing is also available for large groups, families, and even corporate events.
If your ideal visit to the Rockies centers around food, then check out our Rocky Mountain Culinary Bucket List.
Tagged in: