5 Must-Book Day Trips During Your Lake Como Vacation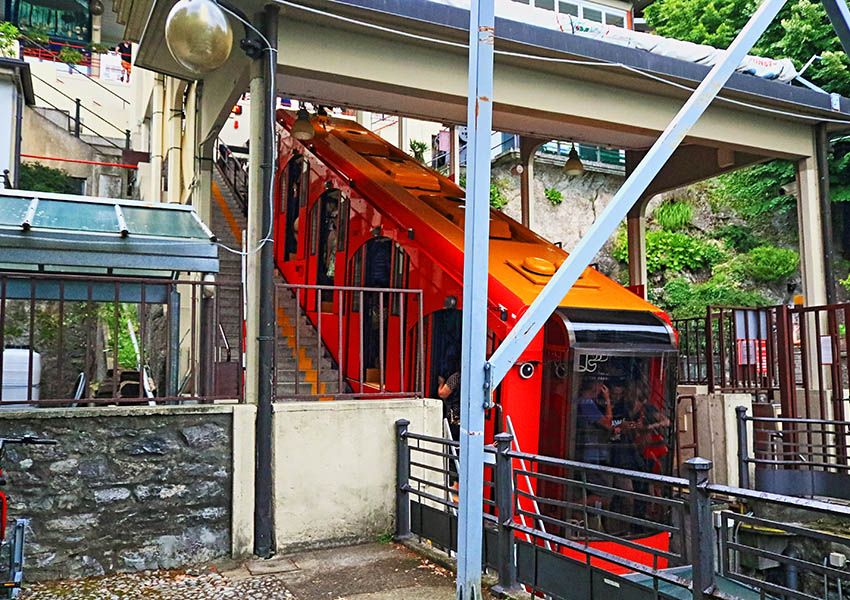 F.N.Sharp
Northern Italy's Lombardy Region is stunning, and Lake Como is certainly its centerpiece. Surrounded by some of the most breathtaking scenery in Italy, Lake Como is a destination unto itself – long a vacation preference for Europe's rich-and-famous and a favorite spot for artists, musicians, and others who appreciate culture.
Though you could spend weeks on end in your lakeside hotel suite or lounging on the lake shores, the region around this enchanting destination also offers tons of options for day trips from Lake Como. Just a short distance from the lake, visitors will find destinations that will thrill the food connoisseur, the car fanatic, or the music lover, as well as other spots that will simply provide a change of scenery for 24 hours and give you a chance to explore beautiful Lombardy and the area around it.
Modena Balsamic Vinegar Tour
Credit: @Caroline
The city of Modena sits on the south side of the Po Valley in the Emilia-Romagna region of Italy, an easy 3-hour drive or train ride from Lake Como. The area is known for three wonderful foods: velvety balsamic vinegar, tasty Parmigiano-Reggiano cheese, and a delicious Italian cured meat called Prosciutto Crudo.
If one of your day tours from Lake Como brings you to Modena, you can choose an organized excursion that takes you to the places where these products are being manufactured. Along the way, you'll learn a little about the history of each company and about the food items they produce, as well as have a chance to indulge in some tasting experiences.
Expect a full tour like this to take about 6-8 hours in total, should you sign up for a formal tour. But if you explore on your own, you can move at your own pace and venture through the rest of Modena as well, which includes a spectacular ducal palace, a breathtaking cathedral, and several excellent museums.
Lake Como to St. Moritz – Bernina Express Day Trip
Credit: @LittleMe Travel
Experience the charm of train travel combined with the awesome scenery of Switzerland's Alpine region as you travel from Tirano to famous St. Moritz on the Swiss railway Bernina Express. A must-do on your Lake Como itinerary, a ride on the Bernina Express provides you with the opportunity to see the sights via spacious panoramic rail cars as you make your way through Brusio and its famous circular viaduct and Bernina Pass, which is located at about 7,500 feet and provides stunning views of the White and Black Lakes.
The entire trip takes about 2.5 hours each way and many tour companies provide private transportation from Lake Como to the train station at Tirano. This day trip from Lake Como also provides time to explore beautiful St. Moritz, enjoy lunch in town, and shop at some of the lovely boutiques in town.
Day Trip to Bergamo
Credit: @Paolo
Historic Bergamo is one of the hidden gems of Northern Italy, boasting no buildings or structures dating after the 17th century! Visitors can traverse the city's cobblestone streets and explore the Citta Alta – the old fortified upper city (a UNESCO World Heritage Site), or the modern expansion in the valleys below. Of special interest on this Lake Como excursion is the Cathedral di Santa Maria Maggiore, built in Romanesque style beginning in the 12th century, as well as a number of other structures from the same era.
Enjoy this day trip from Lake Como by selecting a full-day tour that departs from Varenna, a lovely village on the eastern shore of the lake, or choose to explore on your own. The train from Varenna takes about 90 minutes, as does the drive from Lake Como to Bergamo.
Full-Day Tour to Verona and Lake Garda
Credit: @◆mehdikhani◆
While in Northern Italy, your list of day trips from Lake Como should include an excursion to picturesque Verona, home to the fictional Romeo and Juliet, the imposing Roman Arena, and scores of fine restaurants, lively piazzas, and plenty of places to shop. Many organized tours of Verona depart from Milan and also include a stop at Lake Garda – Italy's second largest lake – on the way back to the fashionable city. Long a summer resort for Romans, Lake Garda boasts the beautiful village of Sirmione, with its medieval streets and moated castle, and the magnificent ruins of the Baths of Catullus.
If you decide to head to charming Verona on your own, consider purchasing tickets for a live music performance, such as one of the operas at the Arena (which run throughout the summer) or perhaps an organ recital or choral concert offered at one of the city's many churches.
To reach Milan from Lake Como, take the train from Como San Giovanni Station directly into the city. It takes just an hour or so and costs about $6 USD.
Motor Valley Tour
Credit: @◆mehdikhani◆
Day trips from Lake Como for luxury and race car fanatics simply must include a Motor Valley tour. Modena and Bologna are the centerpieces of this region, as well as the racing and automotive industries in Italy. It is here that Ferrari, Lamborghini, Maserati, Pagani and Ducati cars and motorbikes are manufactured.
You can choose a tour departing from Milan that provides you with a personal driver who will first escort you to Maranello, home to the Ferrari Museum and Factory. Maranello is close to Modena, so many organized tours also include time in that pretty city. You'll follow that with an afternoon visit to Sant'Agata Bolognese, home to the Lamborghini Museum, also a delight to browse – especially for automobile aficionados.
To reach Milan from Lake Como, take the train from Como San Giovanni Station directly into the city. It takes just an hour or so and costs about $6 USD.
Of course, if the Italian Motor Valley is on your list of Lake Como excursions, you might skip the package tour altogether and choose to explore on your own. Keep in mind that a visit to the Ferrari complex requires at least a few hours and can include a self-guided tour of the museum as well as a panoramic bus tour of the Fiorano track and the factory.
If you're heading to the Lamborghini Museum, which just opened in 2016, allow about an hour to explore as it is quite small. Most Lamborghini fans, however, say the factory tour is the true piece de resistance, though it's costly. Nonetheless, if you're a motorhead, you'll love every minute of it!
There are many additional possible day trips from Lake Como, thanks to its very central location, along with plenty of opportunities to join food tours around the lake. Take time to research the region before you go to get some insight on the charming small towns, parks, and additional lakes in and around the lovely Lombardy region of Italy. If you're keen on booking tours, do so in advance if possible – especially during the busy season – and be sure to plan accordingly so you have time to explore Lake Como and its breathtaking Instagrammable sights.
Tagged in: