20 Unique Gift Ideas for Entertainers and Foodies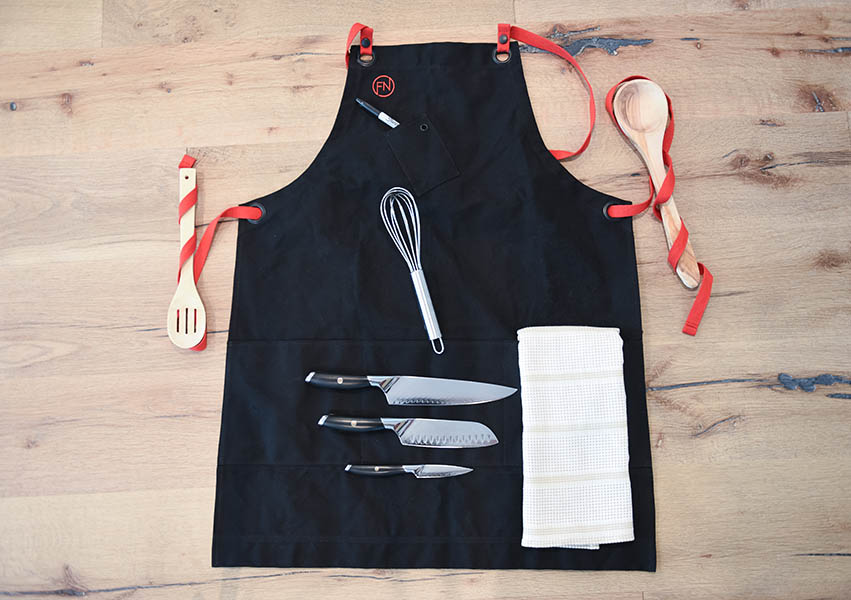 F.N.Sharp
You've received an invitation to a holiday soiree or to stay in someone's home, so now you're wondering if you should bring a gift (yes, you should – read more in our post about How to be a Good Guest!) — and what gift to give. Chances are, your host is one of those people who has everything, and now you're in a panic trying to come up with something unique.
You could always cop out and give the gift of wine, flowers or chocolate, but this year, why not give a gift your host will appreciate and use long after you've left? Economists even have a name for giving gifts that cost the giver some dough, but the recipient doesn't feel the gift's value — "deadweight loss". Don't give a deadweight loss gift this year! If you're looking for the perfect gift for the holiday entertainer, for the foodies in your life, or even for yourself, then read on for some helpful suggestions for innovative gift ideas.
20 Innovative Gifts for Foodies and Entertainers
From gourmet food gifts to the best kitchen tools and utensils, these gift ideas are perfect for your holiday hosts and favorite foodies. First, let's start with gift ideas for the dinner party host.
If you're going to someone's home for dinner or a cocktail party, you don't need to break out your AMEX with its mile-high credit limit. If you know the person well, you probably have some idea of their tastes and interests. For example, if your host is the indoor, curl-up-on-the-couch type, they probably won't appreciate a gift of waterproof binoculars. If you don't know the host well, think about things you would enjoy having, but you might not splurge on for yourself. Here are some gift ideas for when you need a reasonably priced, yet thoughtful gift for an entertainer or foodie:
Aged Balsamic Vinegar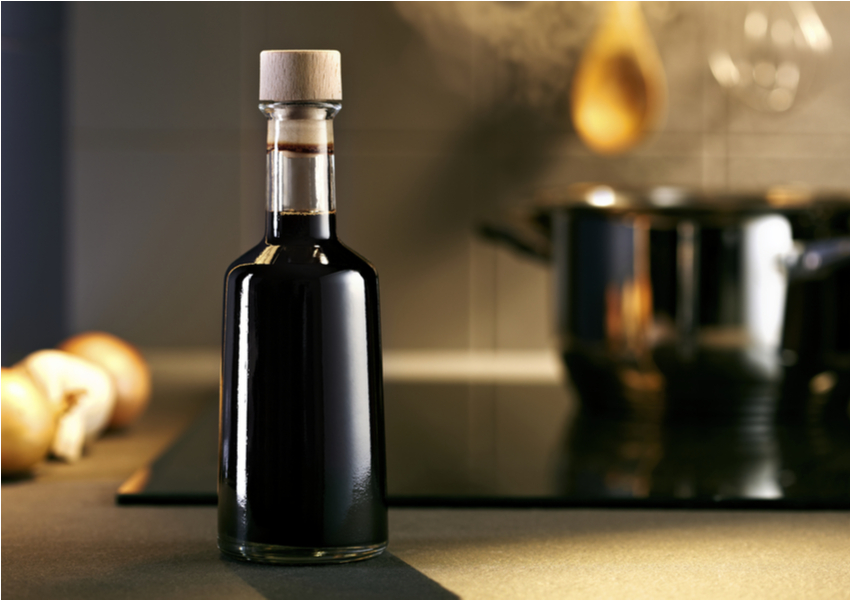 Aged balsamic vinegars are a welcome gift to anyone's kitchen, but for a foodie or entertainer, they're manna from heaven! White Trebbiano grapes and wooden-barrel aging create this VSOP 25-Year Barrel-Aged Balsamic Vinegar from Williams Sonoma loaded with robust aroma, color and flavor. Pay about $30 for one bottle. Upgrade your gift and include a bottle of flavor-infused olive oil like these from The Olive Tap that sell for around $20 per bottle.
Spice Gifts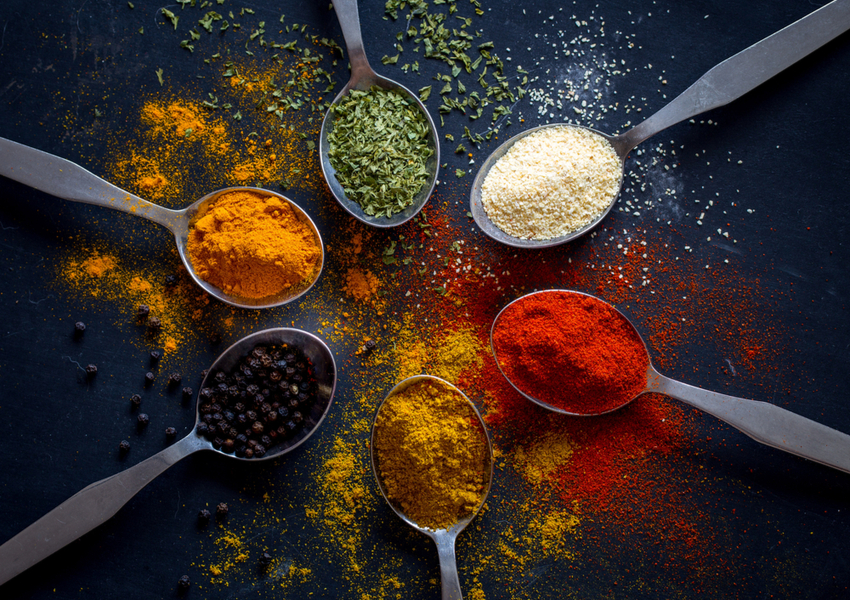 Every home chef loves spices, so check out the selections at World Spice Market, a Seattle-based retailer. Spices don't last long, so this $66 World Spice at Home Gift Set includes a cookbook and 13 spices in small jars that correspond with the cookbook recipes. Their Lotus Salt Sampler is another unique gift — it contains four seasoned salts and a handcrafted wooden case made in India for about $70.
"Vintage Cocktails" Recipe Book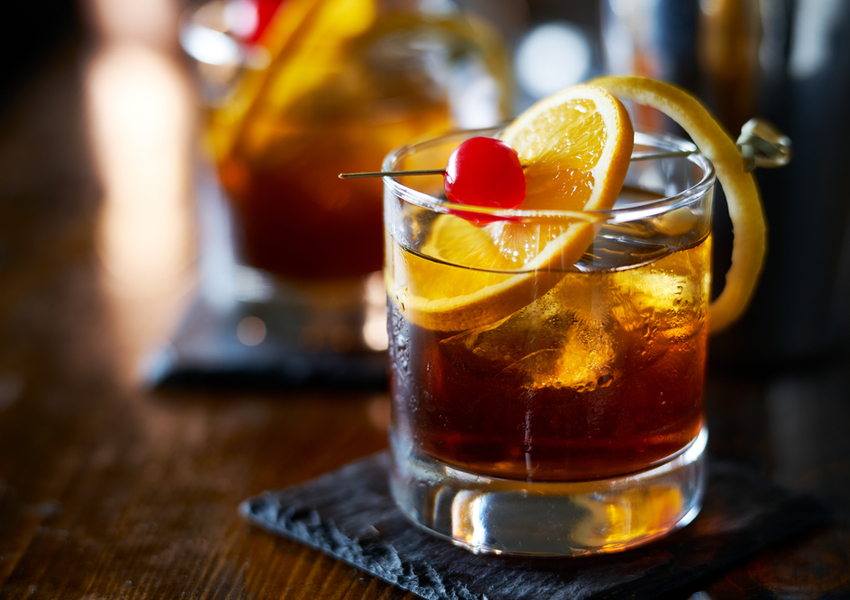 This spiral-bound, full-color "Vintage Cocktails" book from Michelin three-star mixologist Brian Van Flandern is sure to delight the inner bartender in anyone! Flandern has created cocktails for famous chefs such as Mario Batali, Michel Richard and Thomas Keller, as well as the Carlyle Hotel. Your host will get a kick out of flipping through the book and seeing each cocktail displayed on a full-page in the proper glass, with the recipe on the adjoining page. Many recipes are simple and straightforward – about $32 on Amazon. You can also throw in a set of ice molds such as these from Williams Sonoma — choose from Star Wars and Harry Potter-themes to unique shapes and sizes. Prices start at about $15.
Instant Pot Programmable Pressure Cooker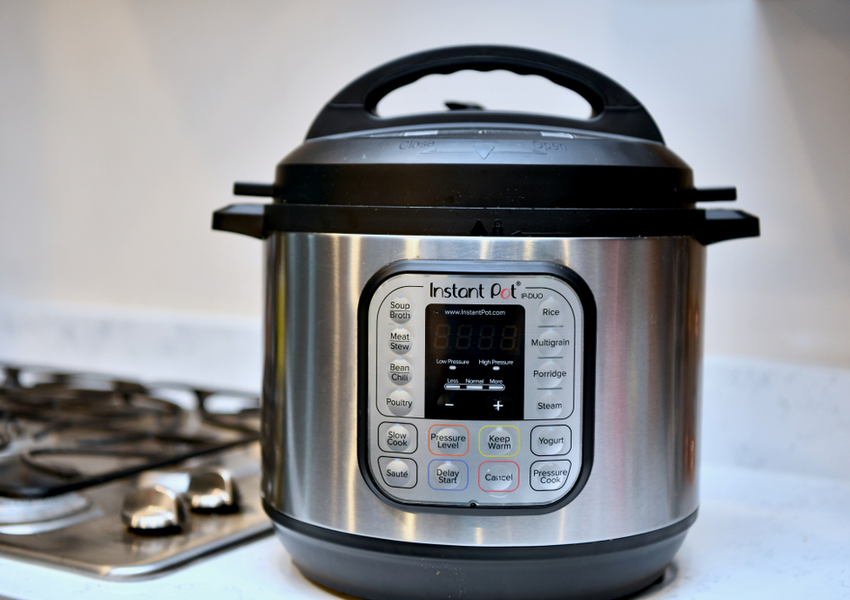 This small, versatile multiuse appliance has been popping on kitchen counters quite a bit recently, and for good reason. It can do the job of a pressure cooker, rice steamer, slow cooker, baker and more — all while significantly reducing cooking times. Some even come with inserts and programs such as egg and cake makers, cupcake molds and springform pans for cakes. Instant Pots come in a variety of sizes, from 3 to 8 quarts. In addition to its versatility, your host will appreciate how little room it takes up on their counter! Target sells an Instant Pot Duo Nova 6 Quart Programmable for about $60 on sale. Get a second one for yourself and then check out some of our Instant Pot recipes such as Arroz con Pollo, Butter Chicken and Pulled Port with Radish Jalapeno Slaw.
BBQ Skewers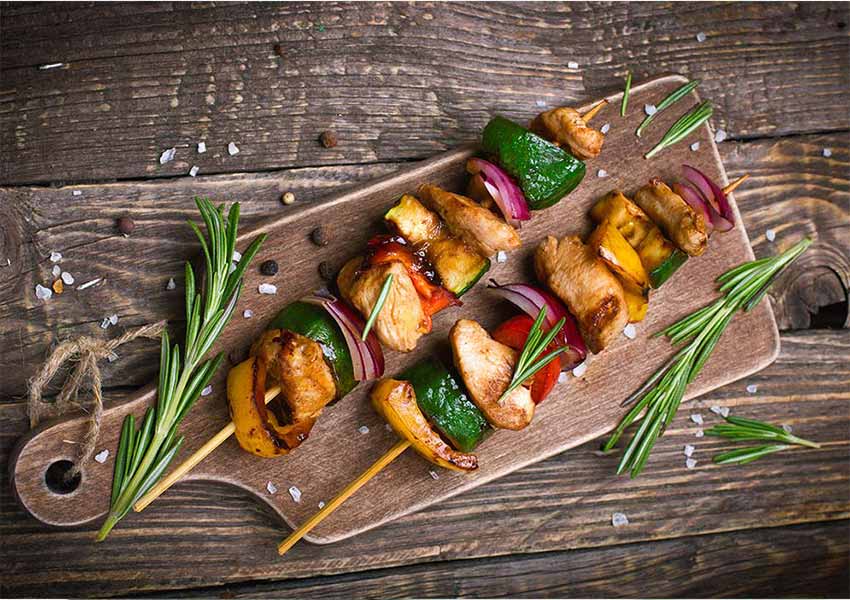 Most of us with a barbecue grill have a set of boring stainless-steel skewer sticks. Add some variety and fun to your host's barbecue experience with a unique set of skewers. This $8 set of 100 7-inch bamboo skewers from Amazon double as a cocktail or appetizer skewer as well. Removing food from a skewer once it's cooked is often a challenge, and our perfectly barbecued food ends up torn or squashed — but not with this set of BBQ-Aid Premium Barbecue Skewers from Amazon. A set of two is about $17. For an even simpler way to grill kabobs, your host will love this set of Kabob Grilling Baskets from Uncommon Goods. A set of four sells for $17. Add a set of sauces such as this Beer Infused BBQ Sauce Set from Uncommon Goods for about $35.
More on Grilling Tools: The F.N. Sharp Meat Grilling Guide
Magnetic Measuring Spoons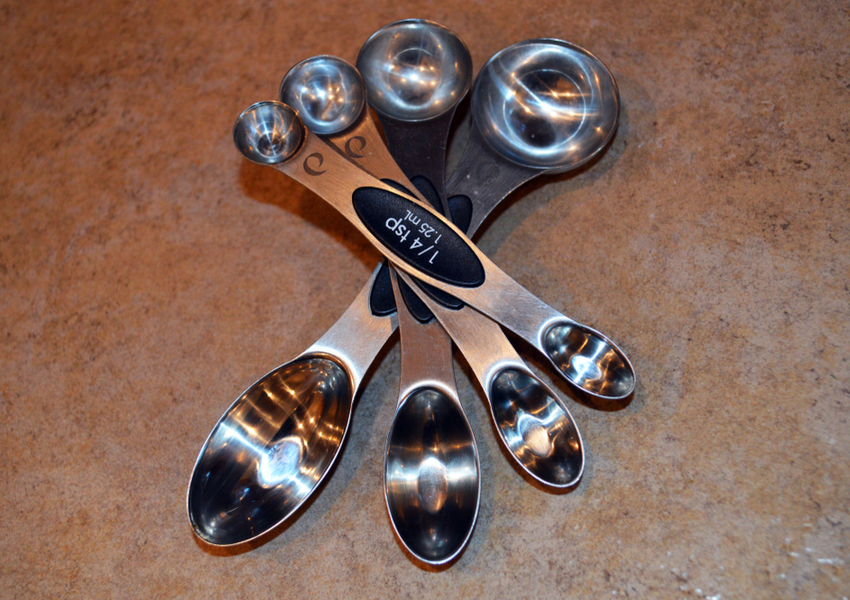 Save your entertainer friend from scrabbling around in a drawer to find the right measuring spoon or from using an attached set while the unneeded spoons get in the way. They'll thank you each time when they use a set of stainless-steel magnetic measuring spoons. Each spoon is double-ended, with one end narrow enough to fit into spice containers, and the other end round for measuring liquids. A set of seven spoons and a leveler sells for about $14 on Amazon. Combine it with our 100% waxed cotton apron for the gourmet host in your life ($39)!
Indoor LED Herb Garden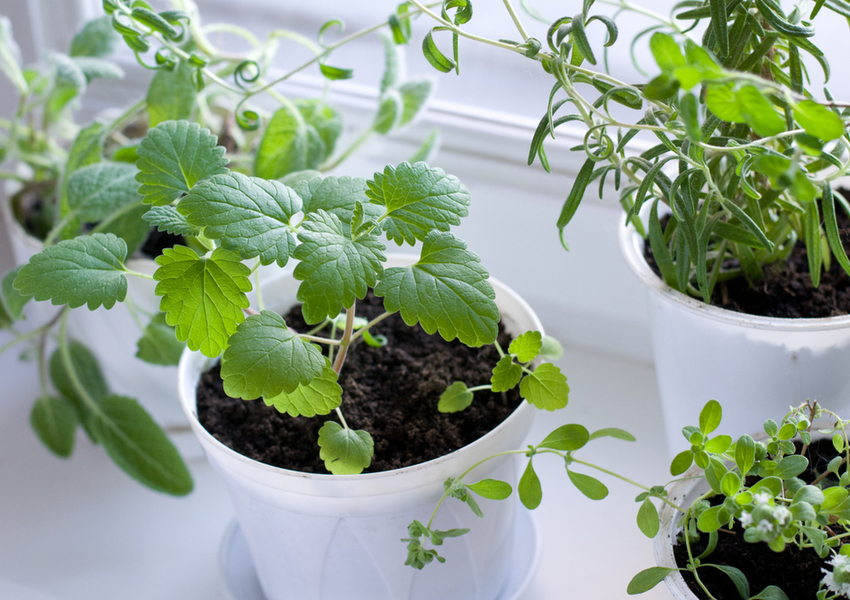 For the host who can't grow herbs outdoors year-round or to introduce a simple, no-fuss way to grow herbs indoors, give them this GrowLED Indoor Garden set. It's adjustable and has an automatic timer, so no need to remember when to turn lights on or off. The pots aren't included, so Amazon offers a bundle that includes pots and an Indoor Garden Starter Kit for about $115. The lighted kit by itself retails for about $69.
Engaging Kitchen Towels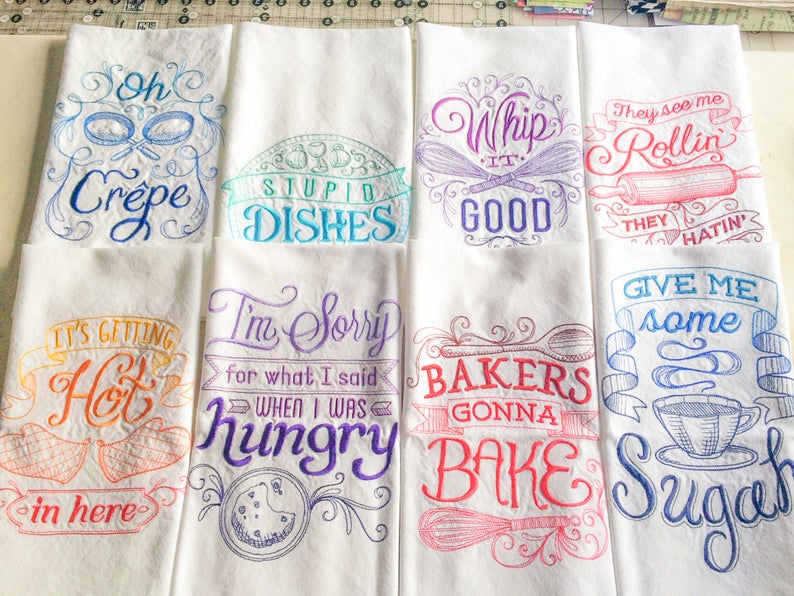 Every entertainer needs kitchen towels, so think about your home chef's interests and find towels that will complement them. For the churchgoer, check out this set of four Hymn Tea Towels that display a hymn on each towel along with a floral design from Etsy for $61. For the host with a sense of humor and who isn't easily offended, this $21 set of three Sassy Swear Words Kitchen Towels will make them laugh. For a slightly "cleaner" humorous set of towels, this Spice It Up Embroidered Towel Set might do the trick ($95).
Sous Vide Cooker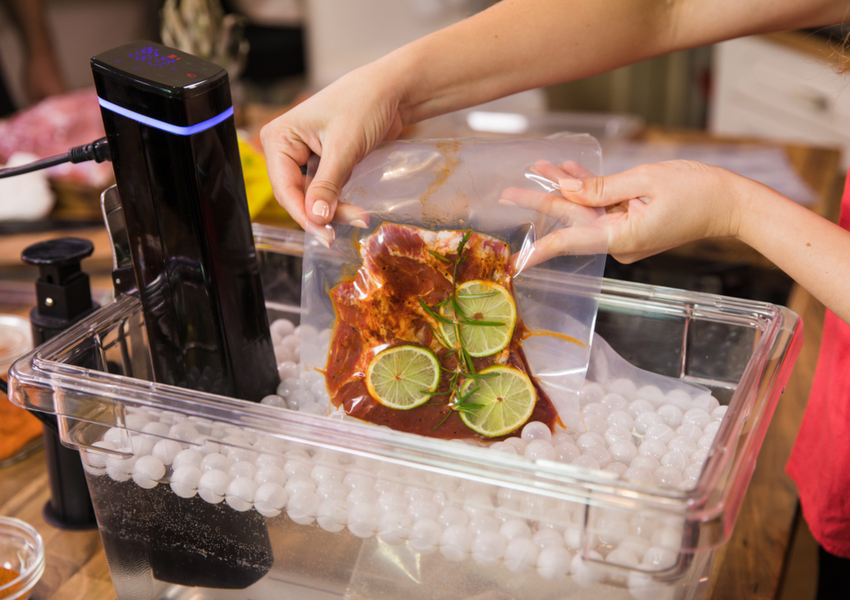 Sous vide cooking seems to be all the rage these days, so help your hosts join ranks and give them a sous vide cooker such as this Anova Culinary Sous Vide Precision Cooker from Amazon. If you're wondering what the heck sous vide cooking is, it means "under vacuum" in French and entails putting food into a sealed container or bag, submerging it in a pot of water and clipping the cooker inside. Precisely controlled temperatures and timing mean your host can walk away and mingle while the food perfectly cooks (it can even cook steak). It's also an excellent alternative for when it's not outdoor grilling weather, or if your host lives in a place with no outdoor grilling options such as a high-rise apartment.
Smoking Gun Handheld Smoke Infuser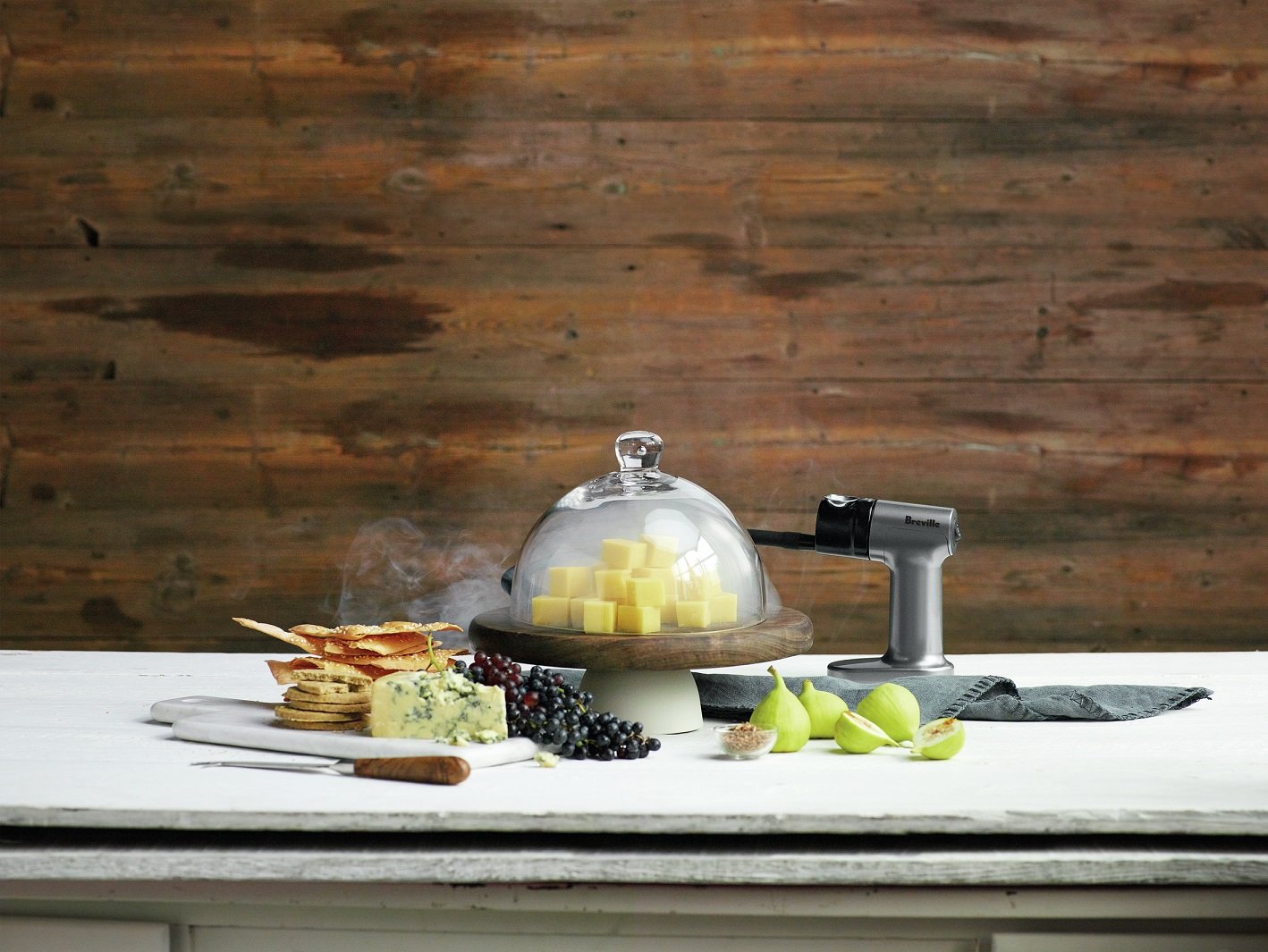 This handy kitchen gadget will allow your host to quickly and easily cold smoke meats, vegetables, cocktails, sauces — just about anything. The Smoking Gun Handheld Smoke Infuser is a hand-held, battery-operated device with a hose that your host can place into whatever they are smoking. This is a perfect accessory if your host already uses a sous vide cooker since one complaint some people have over sous vide-cooked meats is the lack of smoke flavor. Amazon sells it for about $85.
Gifts for When You Need to Go Big
If you've been invited to someone's epic mountain ski home, sprawling beachfront "cottage" or lovely home, you most certainly don't want to show up empty-handed. They're not only giving you a free place to stay, but they're also cleaning, shopping, cooking and entertaining you, so this might be the time to find that AMEX card. Wow your entertainer with one of these fabulous gifts:
FN Sharp Knife Block
Made of beautiful Acacia wood, this this knife block features exterior magnets so your host can showcase their knives, as well as interior flex rods where they can store additional knives and utensils. Better yet, buy a set of three or six FN Sharp knives, and you'll get the block for free! The block alone sells for $250, the three-knife set for $880 and the six-knife set for $1,380. Add a set of four steak knives for $500. Each knife set includes three free sharpening cycles. You also can't go wrong with one of these gorgeous Acacia cutting boards, sold in two sizes for $100 and $150.
Wine Preservation System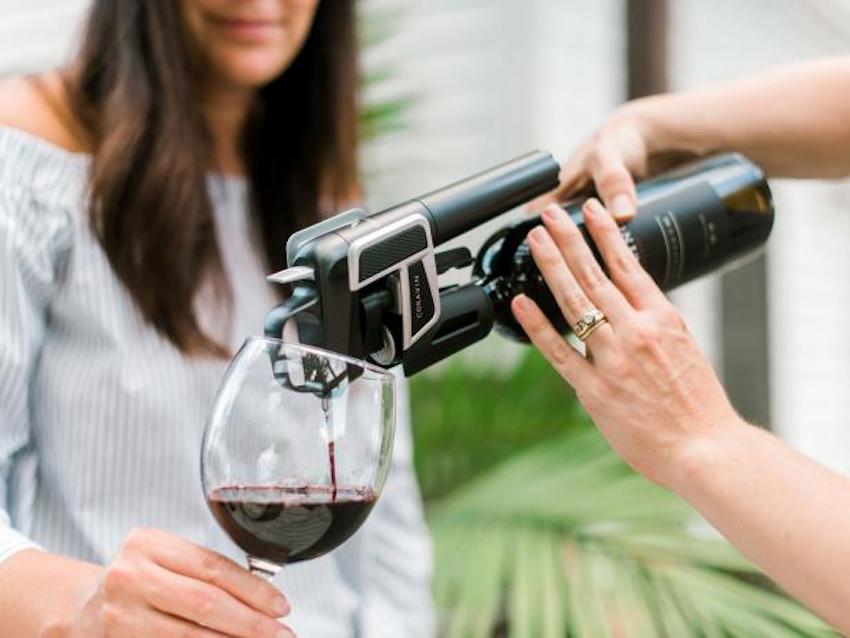 With a wine preservation system, your hosts don't have to let a good bottle of wine go bad once it's opened. Coravin Wine Preservation systems use a needle that inserts into the cork and Argon gas cartridges, so your hosts won't need to remove the cork to pour a glass of wine. The wine retains its freshness far longer — and your host can keep multiple bottles open and only drink the one they're craving at the time. Coravin sells several models, starting from about $287 to $800 on Amazon. They even sell specialized caps for serving and preserving screw-cap wines.
Cheese of the Month Club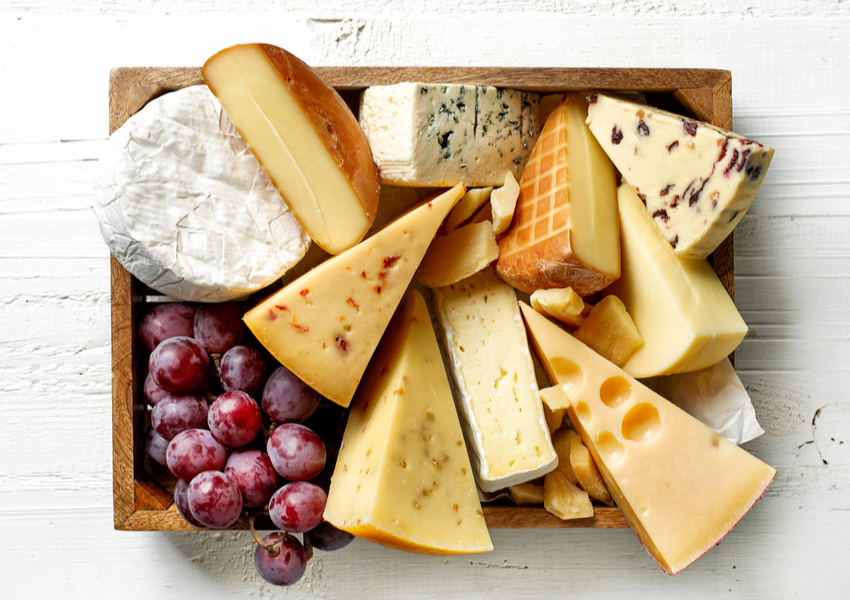 Keep the gifts coming year-round with a Murray's Cheese of the Month Club. Your host will never be in short supply of gourmet cheeses made from the finest international and domestic ingredients. Choose from Classic Cheese of the Month Club, Cheesemonger's Picks Cheese of the Month Club, Perfect Pair of the Month Club, Munchies of the Month and Cheeseboard of the Month. Prices range from $63 per month to about $113.
American Wagyu Beef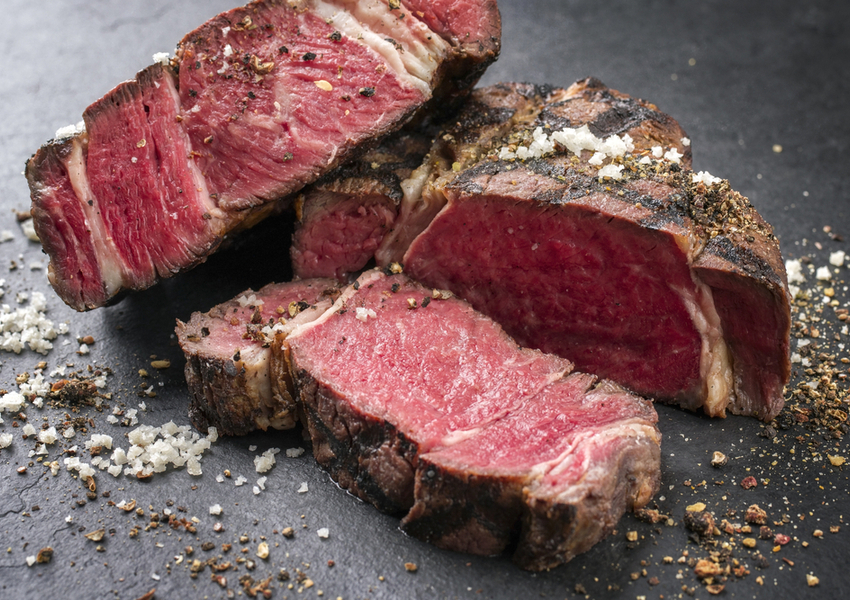 Originally only available in Japan, American cattle breeders have cross-bred Japanese Wagyu cows with superior American cattle to create delicious domestic wagyu beef. In case you're wondering, chefs prize naturally highly marbled wagyu beef for its unique tenderness and taste. It's also healthier than traditional beef. Impress your grill-happy host (or sous vide host) with an order of Snake River Farms Wagyu beef delivered right to their door. If you're lucky, maybe they'll prepare it while you're staying with them! Cuts range from ribeye to skirt steak to filet mignon to top sirloin and many more.
Vintage Cocktail Glasses (or a Wine Decanter)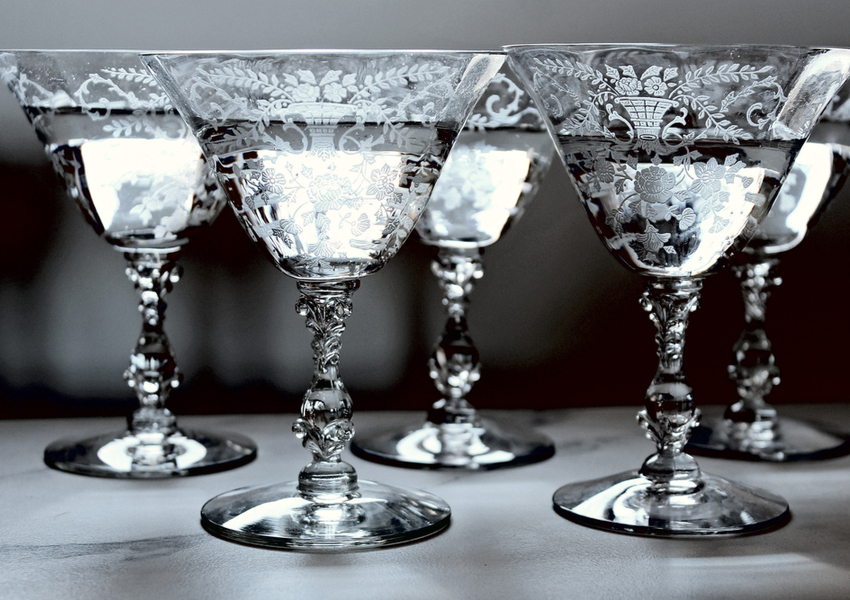 If your host is into cocktails, in addition to the "Vintage Cocktails" book we mentioned earlier, they'll appreciate a set of vintage cocktail glasses. Just as with wine, cocktails have their preferred glasses. (Want to learn more about which wineglasses to use with which wine? Check out our post <insert wineglass post>). The Hour Shop sells a splendid variety of cocktail glasses, some sets starting at $180 like these Etched Bird Cocktail glasses, or the $1,000 set of Art Deco Cranberry Swirl Cocktail Glasses. If your entertainer sticks primarily to wine, you can't go wrong with a stunning wine decanter. Williams Sonoma sells several, including this limited-edition crystalline Riedel Amadeo White Decanter for $499 (it also comes in a blush tone).
Juliska Stonewood Stripe Serving Boards, Bowls & Utensils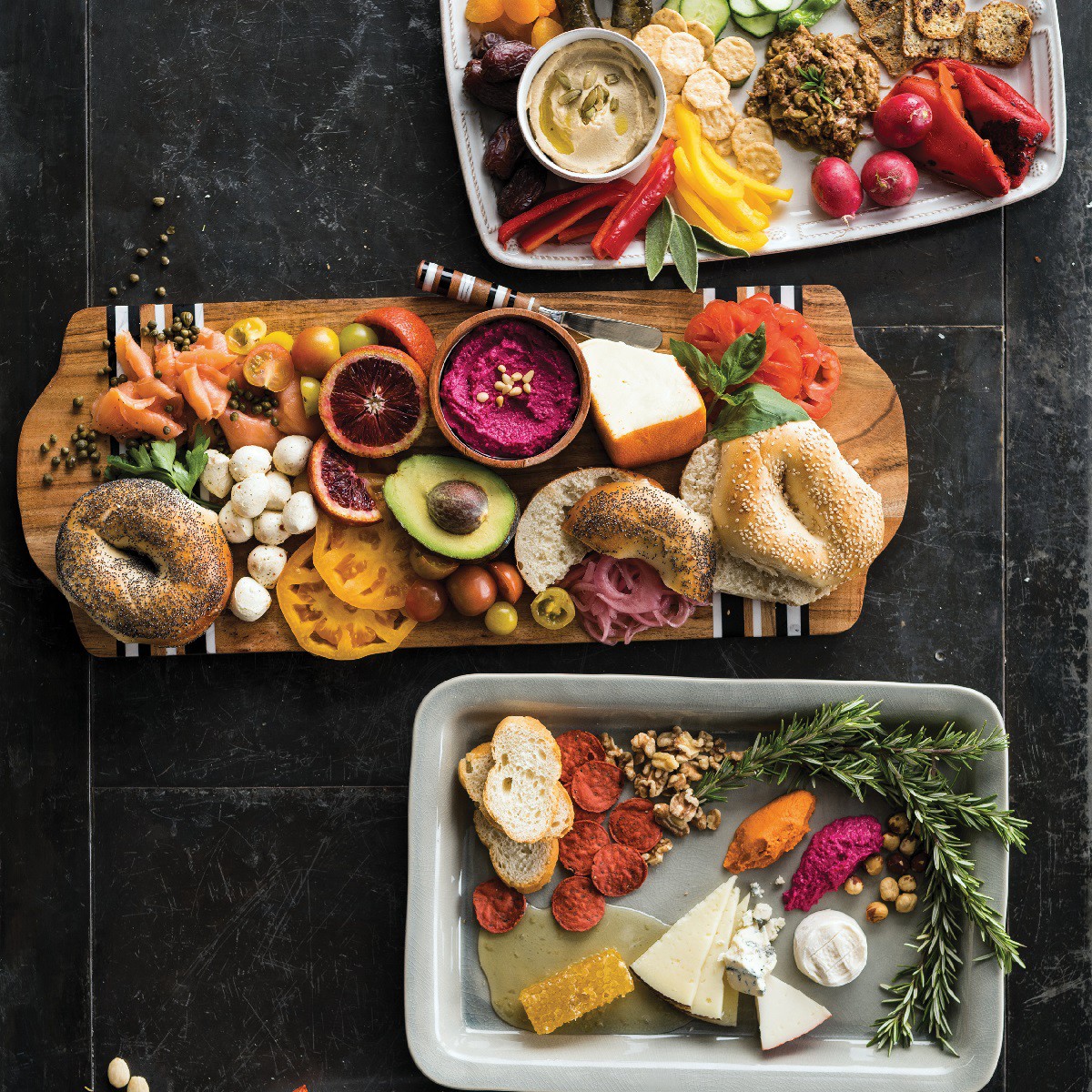 Juliska makes beautiful Acacia wood serving boards, bowls and utensils that will make any host happy. Each hand-crafted Acacia wood piece is layered between stripes of hand-marbled resin, creating an upscale yet rustic look. Choose from a serving bowl and set of spreaders, salad servers and more. Prices range from $98 to $350.
Custom Cooking Class from Williams Sonoma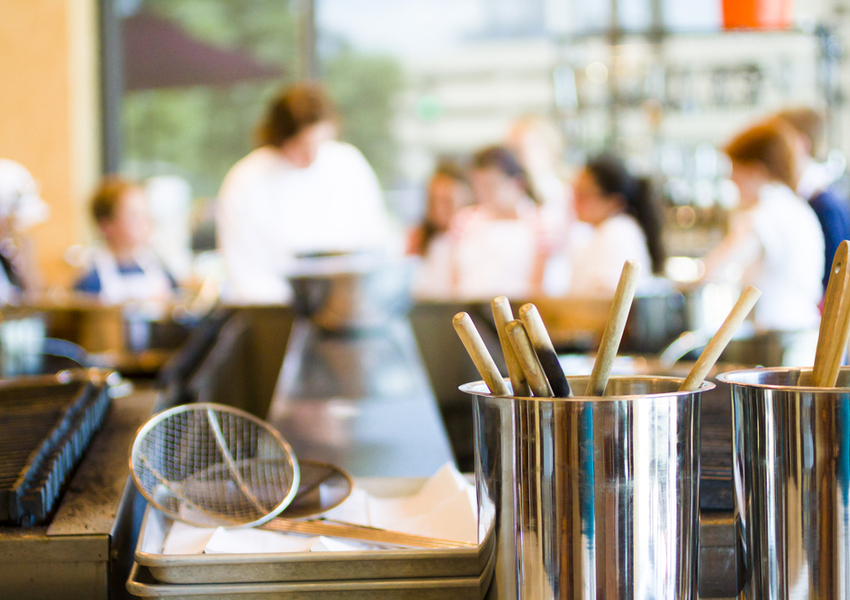 Most hosts know how to cook and entertain, but everyone can benefit by learning more from a pro! Williams Sonoma offers cooking classes in their stores year-round, so you could sign them up for a class (or safer, give a gift certificate so they can choose one that fits their interests and schedule). For an innovative take on a cooking class, they also offer Create Your Own Cooking Class and Setting a Beautiful Table Class. An expert will help your host design a custom class based on his or her interests in the store or they'll come out to your host's home (hopefully while you're there so you can learn too)! Prices vary, so contact Williams Sonoma to learn more.
Especially Puglia Adopt an Olive Tree, Beehive or Cow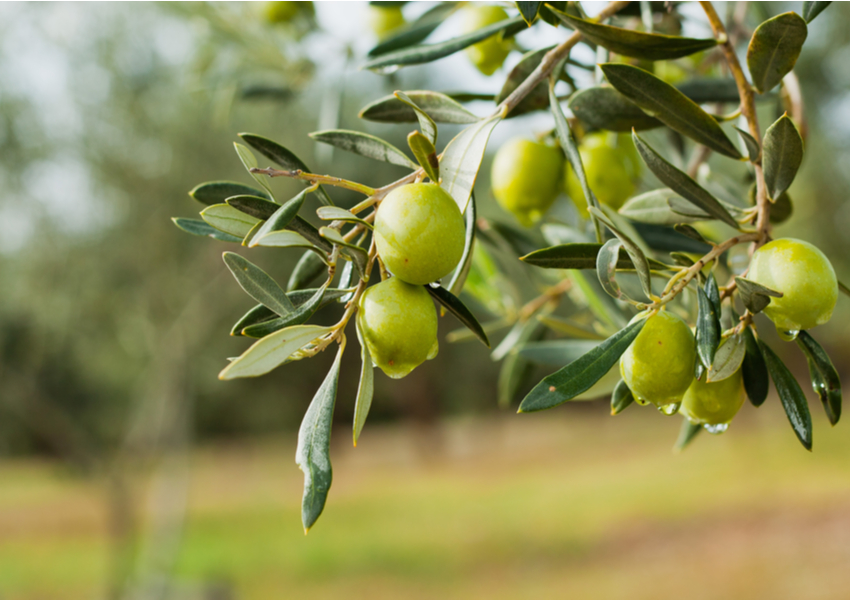 This gift is one that your host will love for two reasons — one, they'll receive a sustainably farmed, organic product, and two, they'll know your gift has given something back. Puglia is a fertile region on Italy's southern coast and Especially Puglia has partnered with local farms to create unique gifts. You can purchase their fresh-pressed, extra-virgin olive oil, honey or Caciocavallo cheese alone or subscribe to a monthly delivery. When you buy a product, it includes an adoption certificate describing the tree, hive or herd and your money helps support local farms. Adoption products start at $100 and go up to about $400. Take it up a notch and go for a gift set the includes the adoption of an olive tree, a stainless steel fusti (storage container with a spout) and a ceramic cruet from Food52 ($500).
Flightscope Mevo for the Golfer Host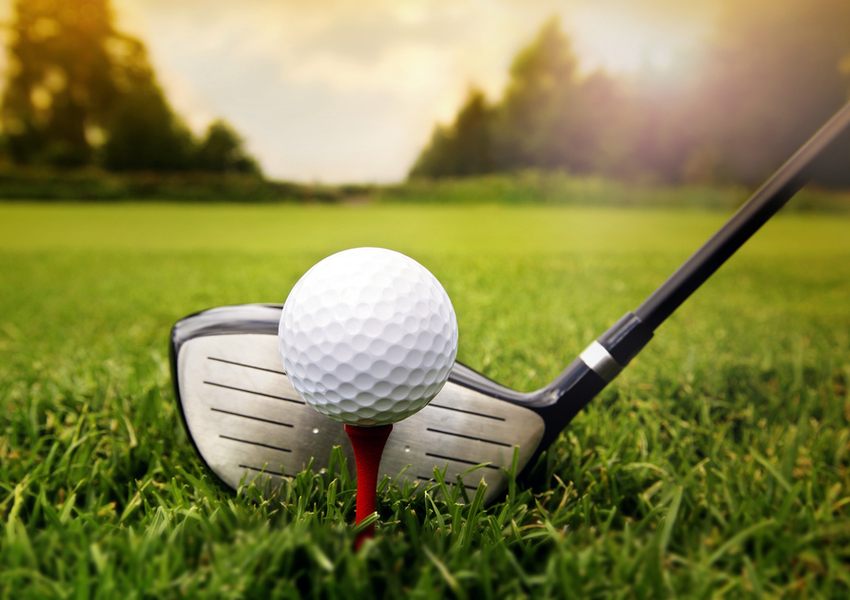 If your host or hostess plays golf, surprise them with the Flightscope Mevo, an electronic device that will surely lower their handicap — and ensure you'll be invited back! Mevo is a 3D Doppler radar-based launch indoor and outdoor monitor that provides factors such as carry distance, vertical launch angle, spin rate, ball and club speed, smash factor, flight time and apex height. It retails for about $500.
A Set of LooLoo Fully Automated Toilet Fresheners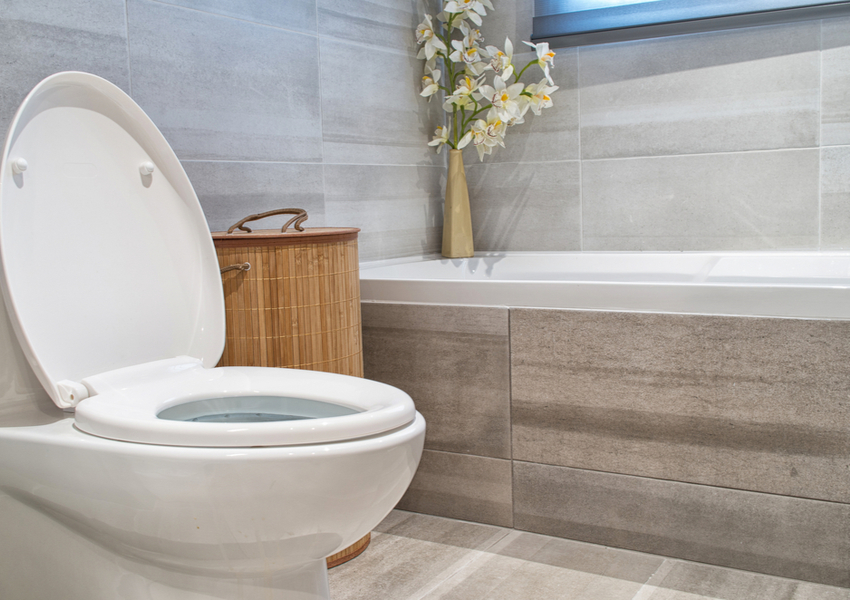 Perfect for any home and much appreciated during a party, this LooLoo Fully Automated Toilet Freshener lights up automatically when someone enters the bathroom, so no need to fumble around for the light for a nocturnal visit. Its heat and motion sensors know when to spray a blend of essential oils onto the toilet bowl water's surface, which traps and dissipates odors. A single unit retails for $60, but splurge and buy a set of three for $140.