The holidays are drawing nigh, which means many of us are required to make a critical decision:
A) Feign pneumonia to get out of spending time with family, or…
B) Spend time with family wishing you had feigned pneumonia instead.
Well what if I told you that you could literally have your cake and eat it, too? And by that, I mean you could spend time with family and actually enjoy it. No, it's not magic, it's sugar, and lots of it.
Bring on the Sugar With These Holiday Desserts
Without further ado, here are 10 holiday dessert recipes that can make family time a little sweeter.
Milk & Cookies Shots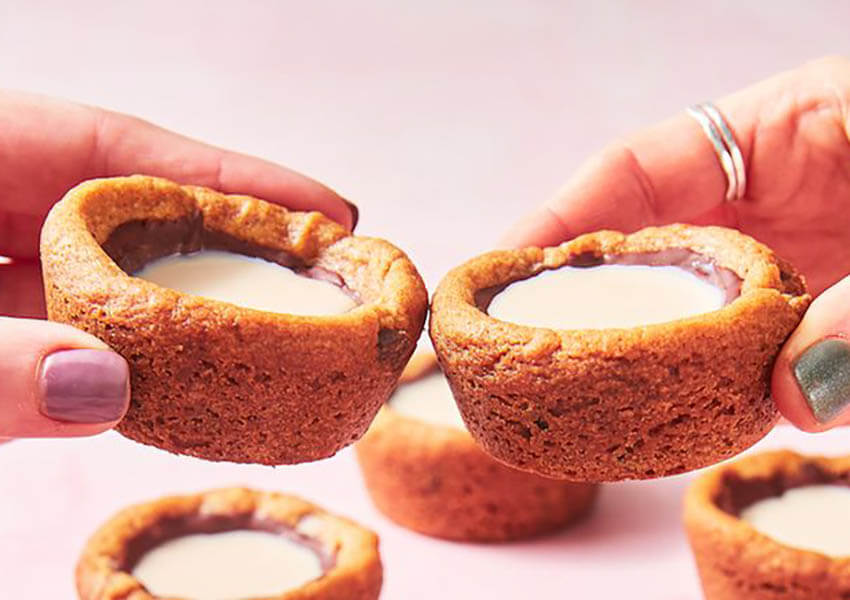 The only thing better than chocolate chip cookies is chocolate chip cookies shaped into tiny shot glasses that hold booze. While you can make the cookie dough from scratch, this recipe simply calls for store-bought dough and some Bailey's Irish cream. A sugar high is great. A sugar high AND a little buzz is what the holidays are all about. Get the recipe from Delish.
Irish Whiskey Truffles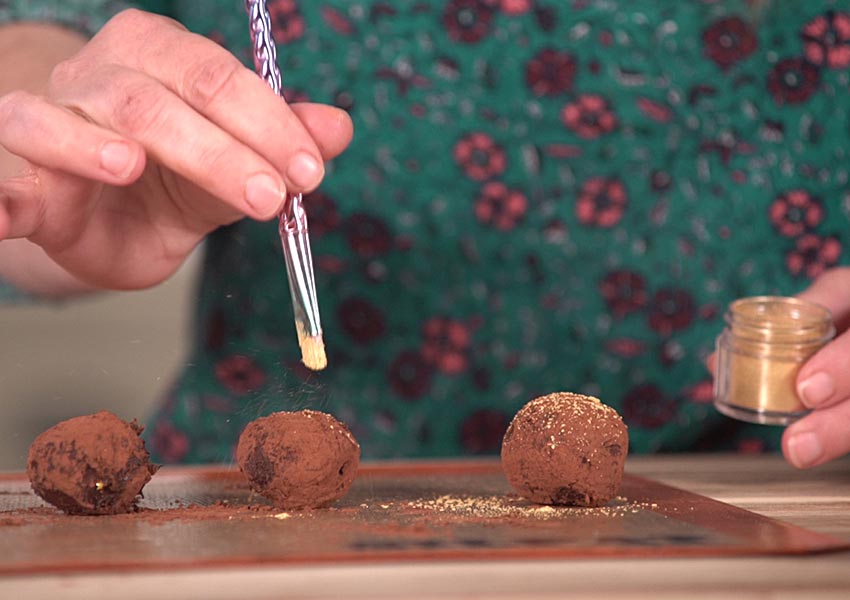 Sticking with the theme of getting your buzz on with dessert, this recipe uses Irish Whiskey to give these delicious chocolate truffles a bit of a kick. You'll kick yourself if you don't make them, so add this dessert recipe to your holiday menu. Get the F.N. Sharp recipe.
Boozy Chocolate Explosion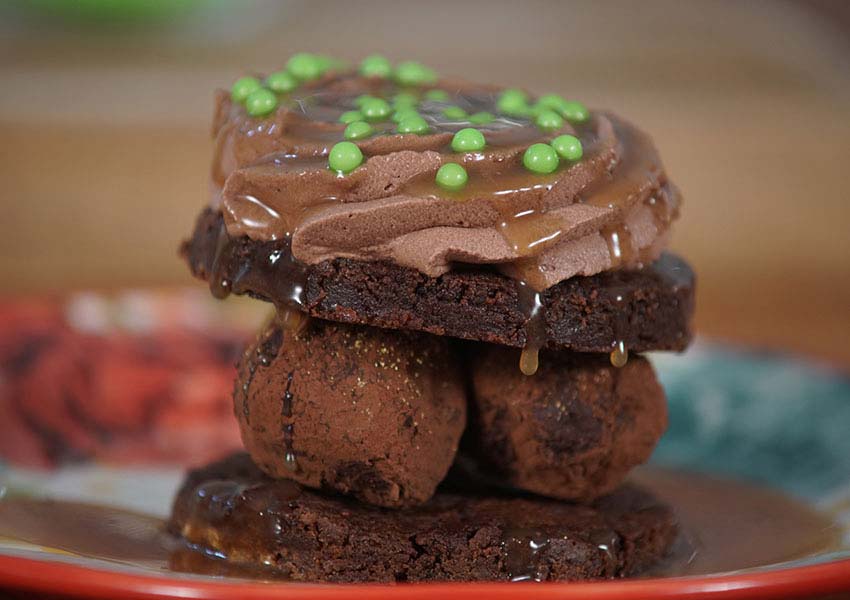 Okay, are you starting to notice a theme? If we're all honest with ourselves, we know that we enjoy our families much more during the holidays when we've had copious amounts of alcohol. Now, when you mix that alcohol with those Irish Whiskey Truffles, some fudgy brownies, some "hard" chocolate ganache, and some Irish Whiskey Caramel Sauce like in this follow-along video recipe, you have something that can make you so giddy, you don't even care that your cousin's shih tzu peed on your overnight bag. Get the F.N. Sharp recipe.
Holiday Crack Candy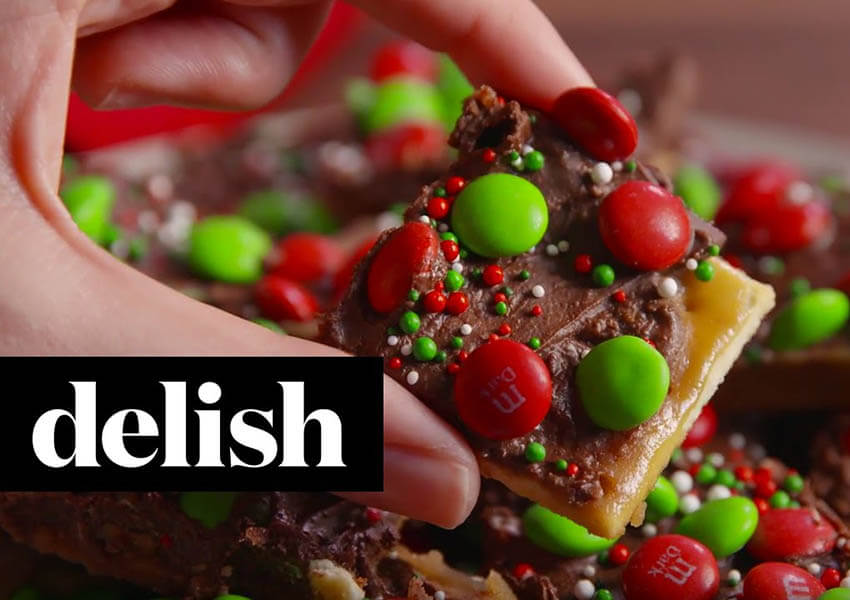 Some of our holidays are so bad, we require crack to get through them. Crack candy! – what did you think I meant? Who knew saltine crackers could be transformed into something so sweet and utterly addictive like this recipe from Delish? Get the recipe from Delish.
Crème Brûlée Cheesecake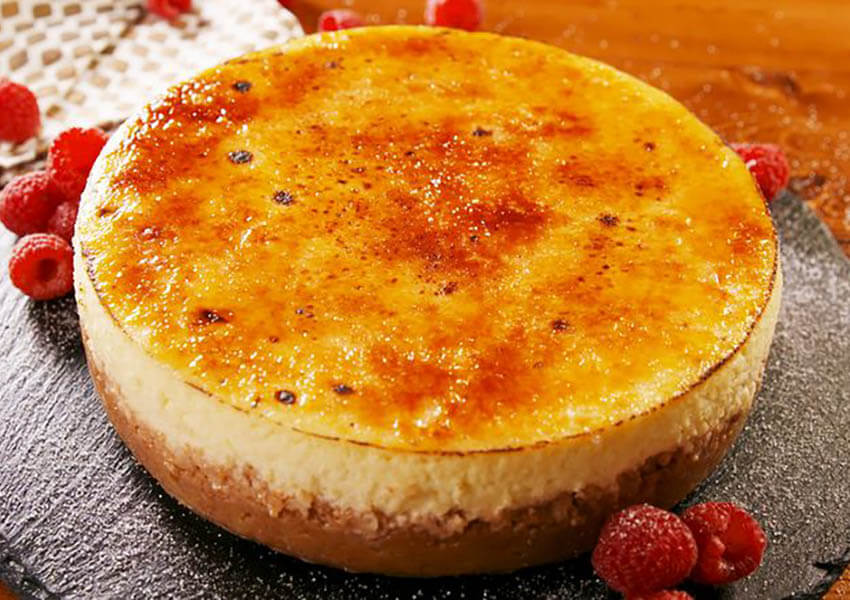 Ever get so frustrated with your family you feel like you could just torch the place? Hopefully not, but if you ever do get to feeling like that, torch this crème brulee cheesecake instead. The crunchy caramelization against the creamy cheese is so out-of-this-world good, you'll forget all about ordering an Uber and getting the heck out of dodge. Get the recipe from Delish.
Vermouth Poached Pear Gingerbread with Syrup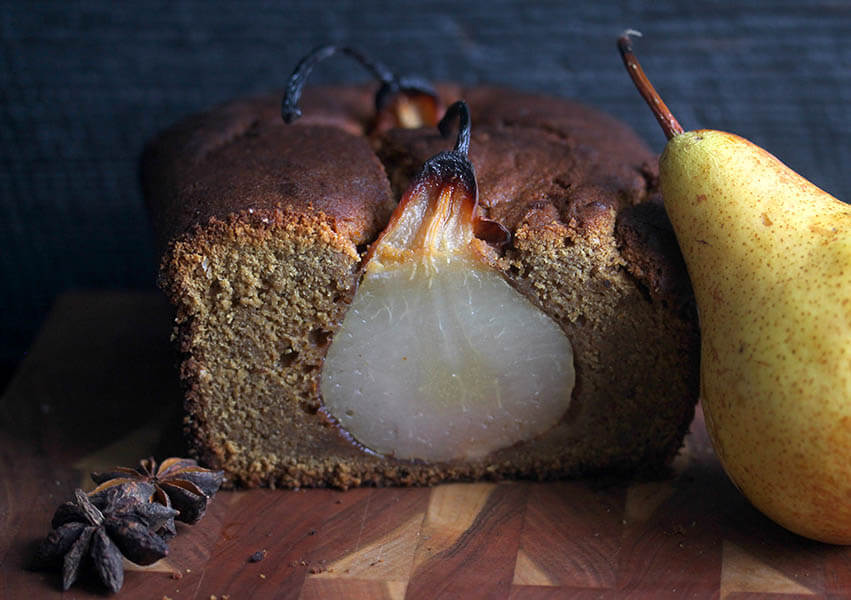 We had you at Vermouth, didn't we? Because no one should eat fruit during the holidays unless that fruit has been treated with booze and sugar, we offer you this spectacular holiday dessert recipe, sure to please the scrooges in your family. Get the F.N. Sharp recipe.
Sticky Toffee Date Waffles with Orange-Maple Cream Cheese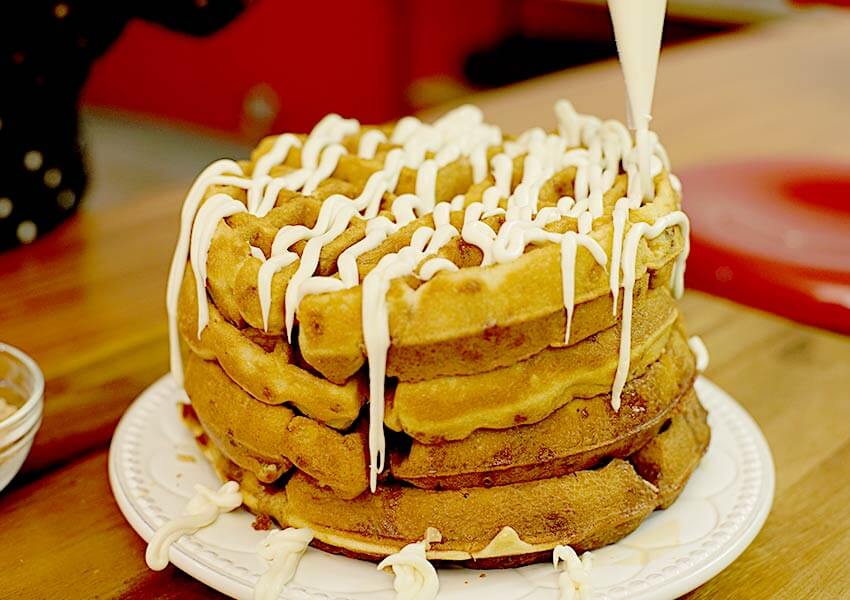 Imagine a huge and fluffy waffle so delicious, it can bring peace to the Middle East. Now imagine four of these waffles stacked on top of each other, and drizzled with orange-maple cream cheese, and you begin to understand the joy that awaits you.
(NOTE: Just because this dessert can bring peace to the Middle East does not suggest it will bring peace to your family. But it tastes so friggin' good you won't even notice all the fighting). Get the F.N. Sharp recipe.
Ugly Sweater Cake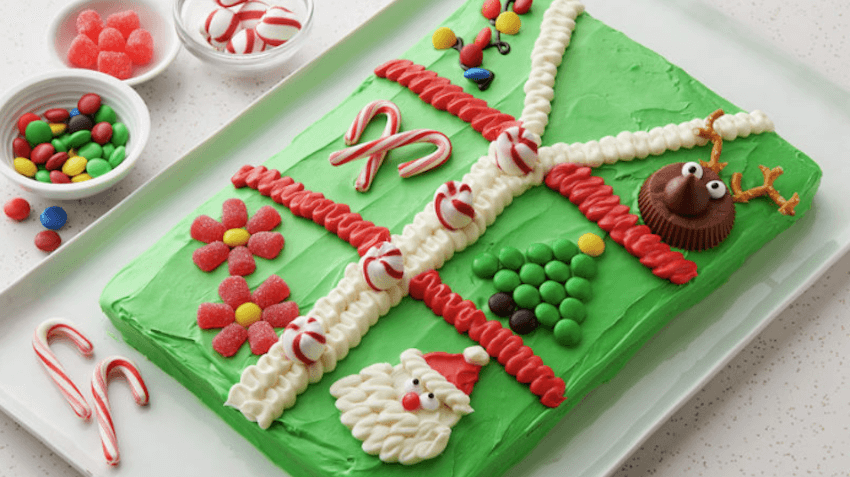 The only thing better than wearing an ugly sweater for the holidays is eating an ugly sweater for dessert. This recipe goes all out on the decorations, using gumdrops, red hots,  M&Ms, Hershey's Kisses, Reese's Peanut Butter Cup, and mini candy canes and pretzels. mini marshmallows. Ugly never tasted so sweet! Get the recipe from Betty Crocker.
Peppermint Bark Cheesecake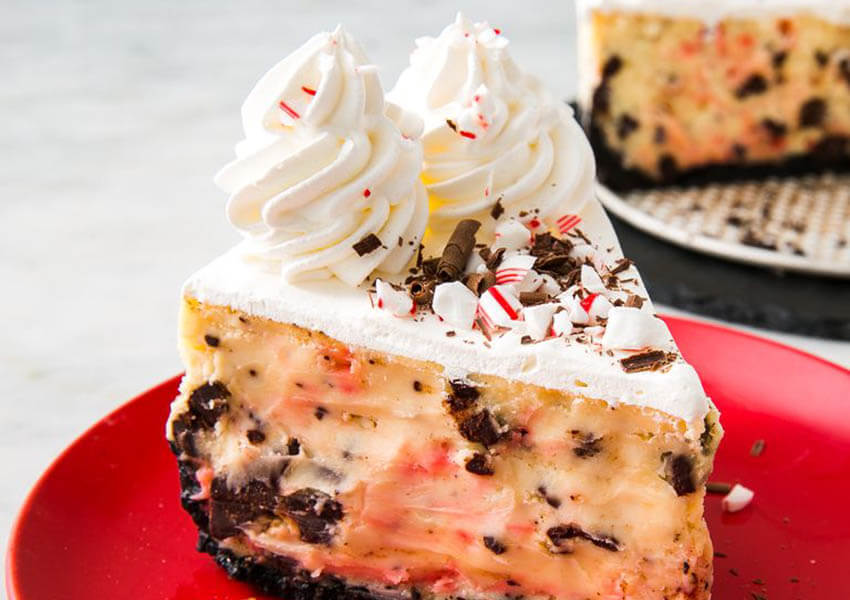 Not cool: Being forced to share a bedroom with your drunk aunt who insists on showing you her "naughty" tattoo.
Cool: This decadent cheesecake that uses peppermint extract and crushed candy canes to make every bite exhilaratingly fresh. Get the recipe from Delish.
Italian Nougat Candy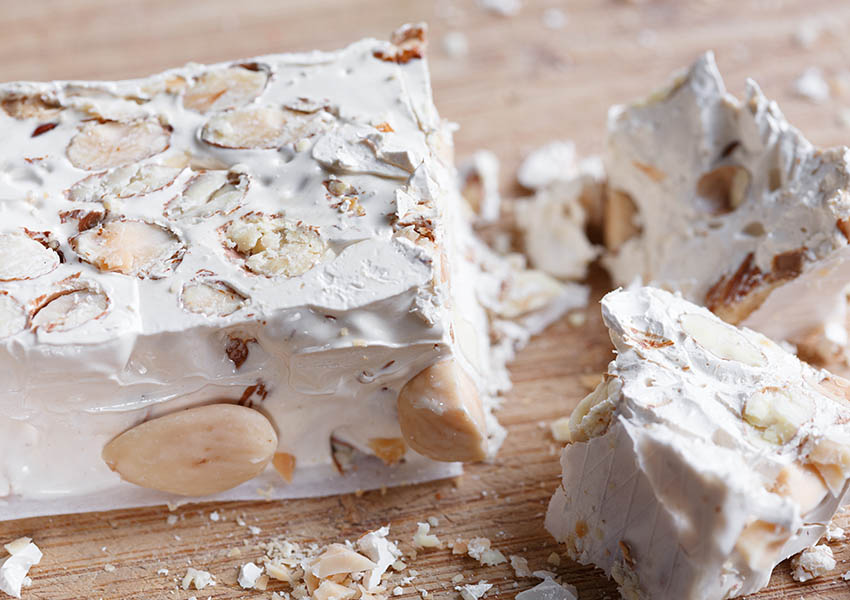 Italians are known to be very expressive people. You know who's also very expressive? My father-in-law after he's had 4 gimlets. He just can't stop talking about how fat my mother-in-law has gotten. Of course, this Italian nougat isn't going to help her (or anyone else) lose weight, because it is beyond delicious. Get the F.N. Sharp recipe.
Miascia: The Lake Como Cake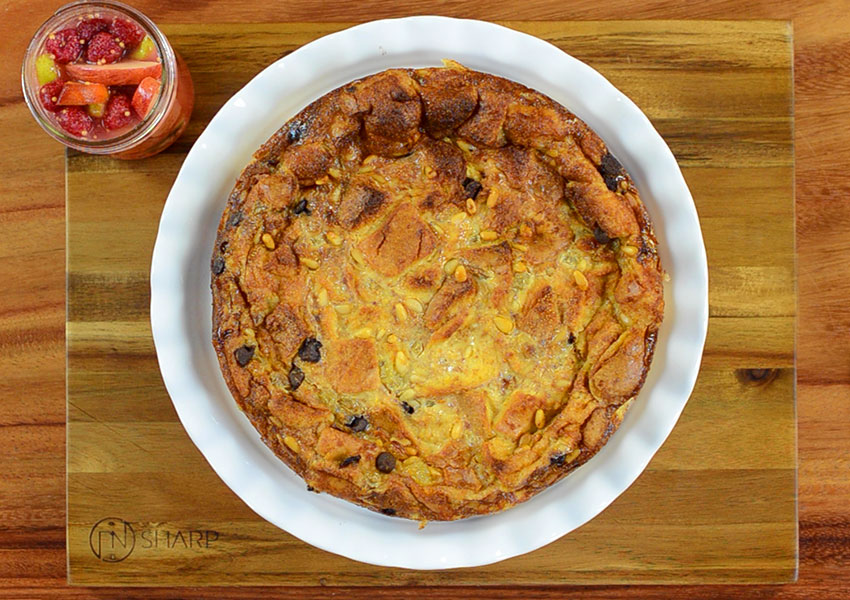 Sometimes the best desserts are the least fancy, as is evidenced by this no-fuss Italian cake. It's so moist and so delicious, it doesn't even require frosting. Which makes it the perfect dessert for those families who have a habit of throwing food at each other – easy cleanup! Get the F.N. Sharp recipe.
Are the holidays with family traditionally something you do your best to avoid? Instead of pretending to catch a major illness, try spending time with family this year. Just remember to bring one (or two, or all) of these holiday dessert recipes with you so your family time will be as sweet as pie.
Oh and speaking of pie, if you'd rather drink your dessert (and catch a buzz), then check out these 10 holiday pie-inspired cocktails, or whip up a batch of this heavenly White Christmas Punch featuring homemade pear liqueur, prosecco, coconut cream, and vanilla ice cream.