'Tis the season to be merry, but for many of us it's also the season to be stressed. Have you over-committed yourself and now you're scrambling to host your annual holiday dinner party? Or maybe you've decided on a whim you'd like to get into the holiday spirit and have some friends over. Or as what often happens this time of year, friends and family who are visiting from out of town want to stop by and see you. Regardless of the reason why you're short on time, you can still throw a fabulous holiday dinner party on short notice!
Tips for Throwing a Last-Minute Holiday Dinner Party
Relax, we've got some great tips on how to throw a party that everyone — including yourself — will enjoy and remember.
Consider Your Timeline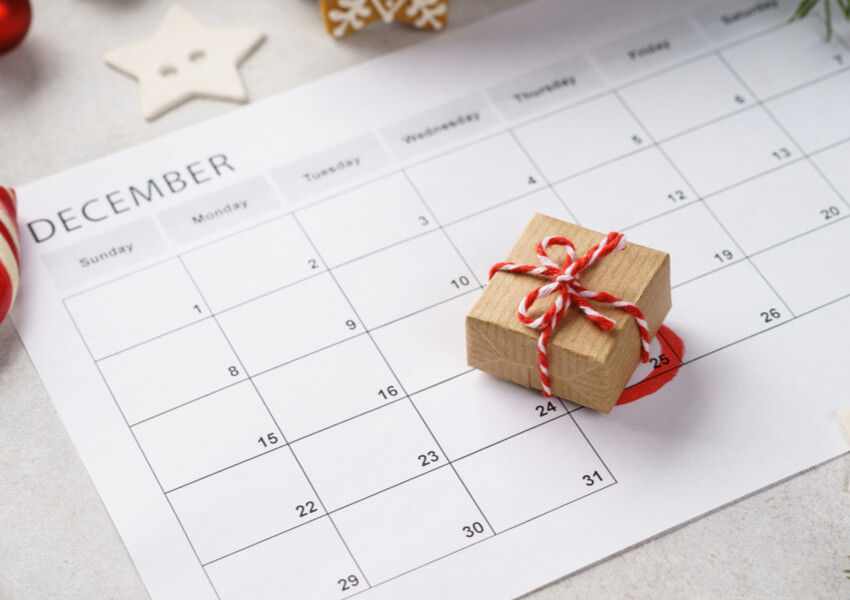 If you have a week or two, you can get a lot done, such as decorating, making dishes ahead of time, sending out emailed invitations and cleaning your house. If you're down to a week or less, aim to keep things simple. Text or call friends to invite them. Don't make everything from scratch or plan a complicated theme. Consider hosting an afternoon event or a brunch if your friends are already committed or you don't have the time to pull off an entire evening.
Enlist Some Help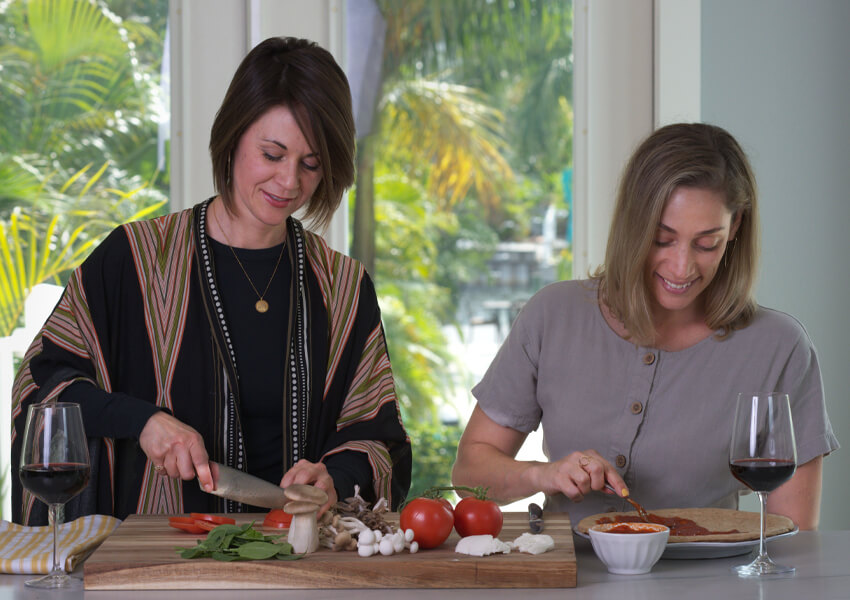 This is not the time to go it alone, so ask a close friend or family member for help. You can ask them to bring a dish, come over early to help set up or pick up the dessert you ordered at the bakery (or help you make one of these amazing holiday desserts). And speaking of bakeries, ordering as much as you can ahead of time will save you some stress. Many liquor and grocery stores offer online ordering and delivery, so take advantage of this if yours does. You can also pre-order meals at specialty grocers and caterers if you don't have the wherewithal to spend a lot of time prepping and cooking.
If you don't have time to clean, hire a cleaner to come in and do the heavy lifting. Ditto for afterward — let someone else vacuum the crumbs. You can even hire a bartender or kitchen help for the evening if you're planning a larger event. Google "bartending services" to find ones near you.
Consider a Theme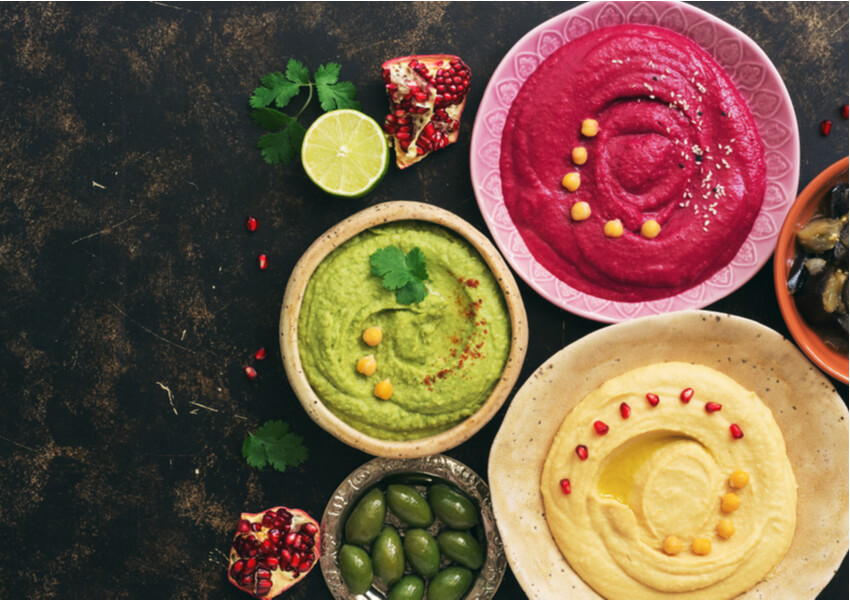 One way to wow guests while keeping things simple is to choose a theme for your holiday gathering. It can be a color where all the food and décor are confined to one or two colors. For example, if you choose white, use white linens, lights, candles and flowers for décor and serve white foods such as turkey breast, mashed potatoes, roasted cauliflower, fish, white bean dip and divinity fudge.
Here are some ideas for white foods and a fabulous White Christmas Punch recipe. You can even ask guests to wear white, however, only do this if you (and your guests) have the time! The last thing you want to do is stress your guests by making them feel they have to rush out and buy a white outfit.
Quick theme ideas can be as simple as "Christmas in Vegas" where you have cards, dice and poker chips or a Christmas Carol-oke where you rent a karaoke machine with Christmas carols. Another simple theme idea is to have an "All Dip Party" where every dish is some type of dip, from Caramelized Onion Dip and Double-Spiced Heirloom Tomato Salsa to Buffalo Chicken Dip and Creamy Shrimp and Spinach Dip to Homemade Tzatziki with Pita Chips and store-bought hummus and guacamole. Serve a decadent fondue for dessert.
This idea works well on many fronts as it's something different, guests will have plenty of options, you can purchase store-bought dips and make many dips ahead of time — or even simpler, ask guests to bring their favorite dip!
Create a Cozy Holiday Ambiance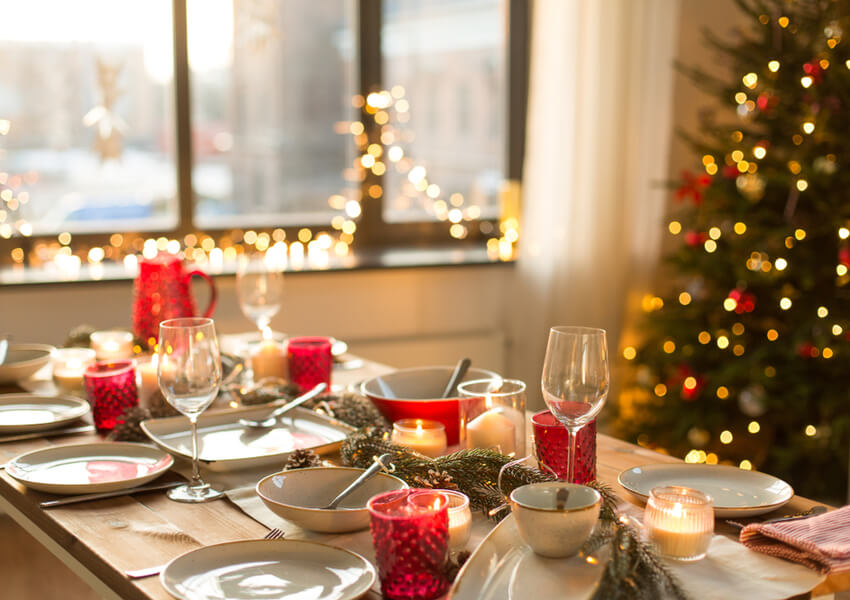 Some of us can channel our inner Martha Stewart skills and create a Pinterest-worthy, perfectly decorated holiday home with carefully curated, exquisitely coordinated decor. The rest of us can barely get a tree and some outdoor lights up. Lighting is key to creating a cozy ambiance, so assess your home.
If you don't have dimmable lights, are there any bulbs you can unscrew or temporarily replace with lower wattage bulbs? Strings of twinkling white lights are a simple, affordable way to create holiday cheer. You can string them around windows, along window sills, across a fireplace mantle or even on your dining table. Here are some ideas on how to use twinkle lights as décor.
Holiday ribbon also comes in handy for quick décor — you can wrap them around stairway banisters, candles, potted plants, and tie big bows in strategic locations around your home. Candles are a necessity for any holiday gathering. You can get creative by placing floating votives in bowls, vases or glasses of water with fresh cranberries and sprigs of pine.
Here's a list of easy candle decorating ideas. Sometimes sticking to one color scheme such as white, silver and gold, or red and white keeps it simple but elegant. If you're really strapped for time, buy fresh flowers for a centerpiece and a few poinsettias.
Cook What You Know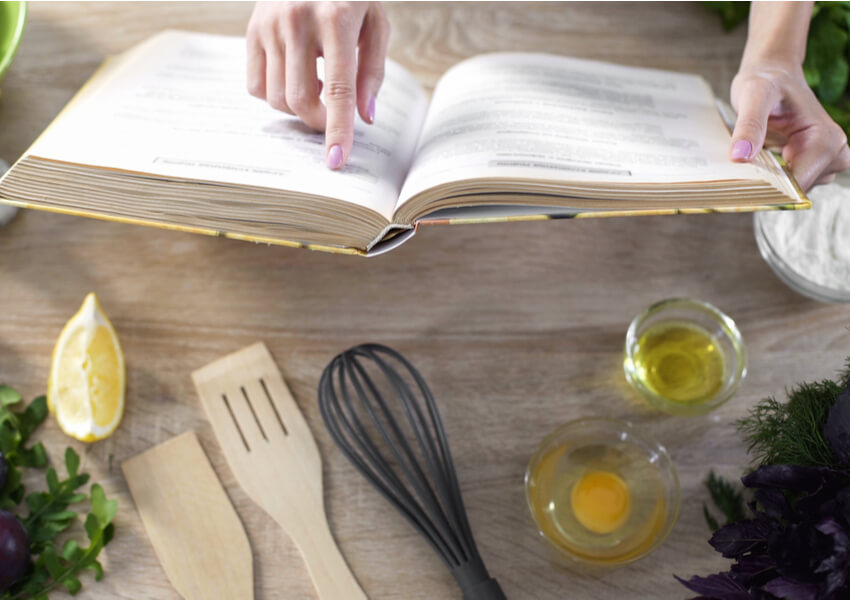 If you've decided to cook, now is not the time to try new or complicated recipes! The size of your crowd will dictate your menu planning. For small groups, 10 or fewer, you can go with a sit-down dinner, but if your crowd is larger, a buffet-style menu with a variety of small plates may be simpler and less stressful.
It's also not the time to try to make everything from scratch. You can buy something simple like a spiral-cut ham and then make easy seasonal sides such as Roasted Root Vegetables or Butternut Squash Gratin. Anything you can make ahead of time, like this decadent vegetarian Bechamel Lasagna, that you can simply cook or reheat will save you time and stress too.
If you decide to go with a small plates buffet, again, hit up your gourmet grocery store for some simple, yet savory items such as hummus, roasted nuts, smoked salmon, a variety of cheeses or an Italian charcuterie board. Our list of holiday appetizers is an excellent place to start, or let this Appetizer Wreath wow your guests and leave you time to mingle and have fun.
How Much to Buy / Make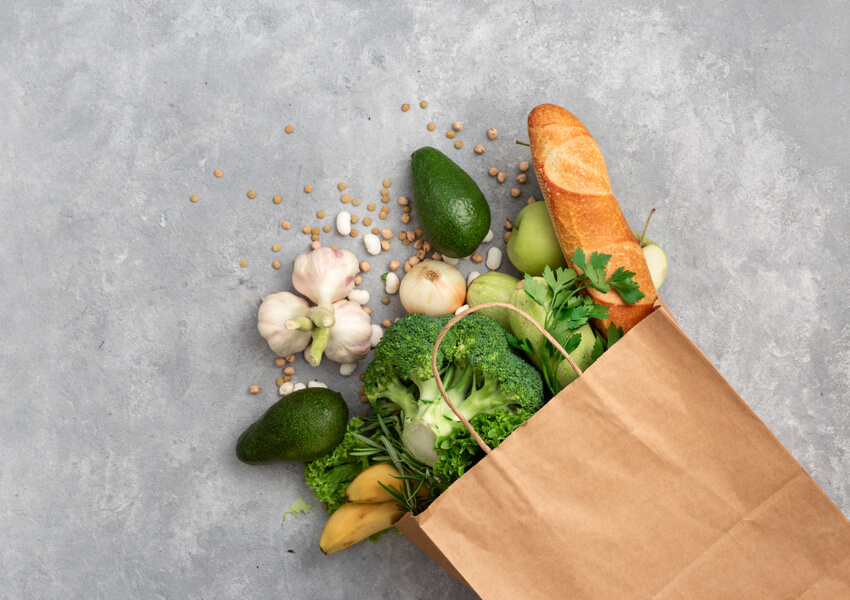 Have you ever planned a meal and realized people ate a lot more or a lot less than you expected and you either ran out or ended up eating leftovers for a month? First, think about who's coming and how much they're likely to eat and drink.
For example, your brother and his wife are the super healthy ones who exist on 1,500 calories a day and will only drink one glass of wine each — whereas your neighbor has been known to eat a half pan of lasagna and drink half of a case of beer in one sitting.
Also consider how long your party will be — the longer the event, the more food and drinks you'll need. People will eat more at night than during a daytime event, so factor that in too. It's every host's worst nightmare to come up short, so here are some general guidelines:
Adults: Plan on about 1 pound of food per each adult and a half pound for children. Don't forget that teens will generally eat as much as adults.
Appetizers: On average, guests will eat about six appetizers. Of course, this varies with the type of appetizer, how many choices you offer and how long you'll be serving them before dinner. Things such as cocktail shrimp tend to get devoured, whereas veggies and dip not so much.
Meat: Plan on about 6 ounces per adult.
Sides: Assume four to 6 ounces total.
Bread/ Rolls: A safe bet is one to two pieces per person.
Dessert: For cakes, pies and things that can be sliced, plan on one slice per guest. For creamy desserts, plan on four to 5 ounces. And here are some ideas for holiday desserts, if you need 'em.
Wine: This will vary some depending on whether you're serving cocktails before dinner and wine with dinner, but a safe rule of thumb is one bottle of wine or Champagne for every two guests per hour.
Cocktails: A 750-milliliter bottle of spirits makes about 16-17 drinks and count on three drinks per person. For mixers, you'll need three quart-size bottles per bottle of liquor (unless you're keeping it simple with a single cocktail like margaritas or mojitos). Don't forget ice — you'll need about 1 pound per guest.
Beer: Assume about three beers per person, more if your party is going longer.
After-dinner drinks: If you're serving port, cognac or another after-dinner drink, plan on one drink per person.
Fortunately, unopened wine and beer and even opened spirits don't go bad, so round up. Save the extras for your next shindig or check with your liquor store – some liquor stores allow you to bring back unopened bottles. If you're planning to serve wine with dinner, here's a guide to food and wine pairing.
Create a Self-Service Bar with a Signature Cocktail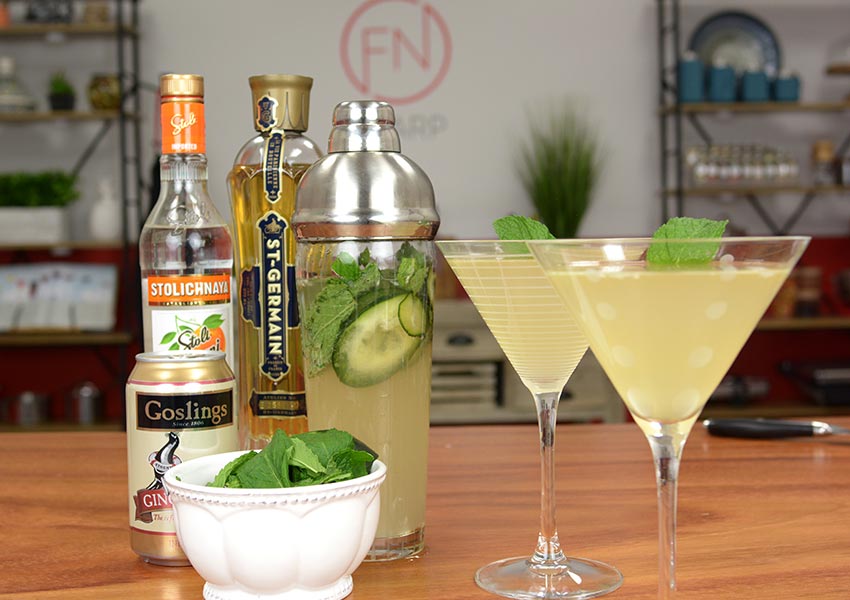 One way to make your holiday dinner party feel more festive is to make a batch of signature cocktails you can served alongside the standard spirits, bubbly, wine and beer. You can also simplify your alcohol buying and serving needs by sticking to a single cocktail. Check out our list of Pie-Inspired Cocktails where you can learn how to make simple yet fun drinks such as Candy Cane Pie Cocktails, or try our Pot of Gold cocktail pictured above.
Place ice buckets, wine openers, glasses, opened bottles of wine (keep them cool if they're white) and a cooler or bucket with ice and beer out on a table or a side counter, out of the way. Moving the bar away from the kitchen is also an excellent way to keep guests from crowding into the kitchen if you need space for last-minute prep. Ask a friend to keep an eye on the ice and drinks and restock if necessary.
Relax and Have Fun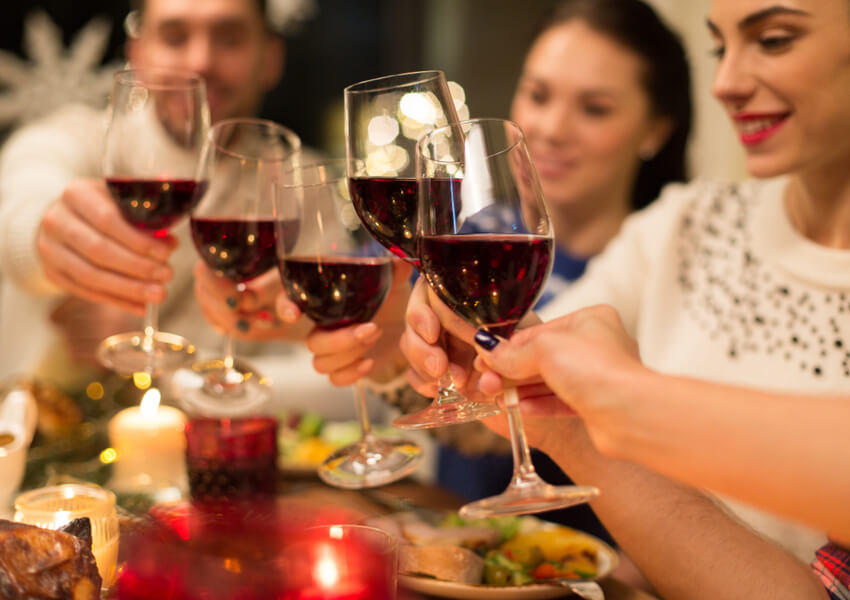 Your guests won't enjoy your event if you're stressed and running around like a server with too many tables. Try to do as much as you can before guests arrive, such as setting the table and prepping food that only needs minimal attention to serve. Don't try to be the super host — you won't have fun, nor will your guests.
Remember why you're hosting — to celebrate the season and enjoy time with friends or family. If you're hosting an event for business reasons, this complicates things a bit, so don't hesitate to call in some outside help. If you need some extra tips, check out our post on how to be a good hostess!