Oh, for Auld Lang Syne Sakes!
Finally, Thanksgiving is over. Christmas is over. Let's all celebrate that Thanksgiving and Christmas are over! Or at least the fact that you don't have to see your weird cousins until the next round of holidays.
But, seriously, Becky, let's get to the subject at hand: how are you going to ring in the New Year on what's left of the household budget? Do you really want to trek out into the cold world where triple-priced Ubers and drunken college frat boys have taken over?  Why not stay home and 'BYO Partay?'
Another event to go mental over? No way. No need to get worked up about hosting another gala, because here at F.N. Sharp we have the Easy Peasy Guide to Your New Year's Eve Party – complete with decorating tips and recipes to get you started. We've even added a timeline to keep you on task so when the revelers arrive, you're ready to party!
So, crush an aspirin in a mimosa and let's create the kind of party that'll leave 'em laughing at the watercooler the next day!
How to Throw an F.N. Sharp New Year's Eve Party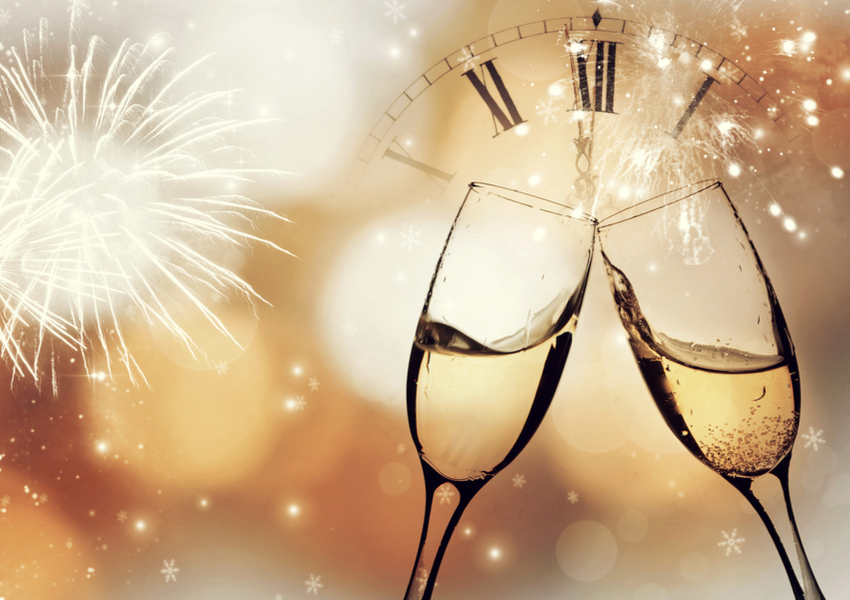 First, determine your budget and stick to it. If your vision doesn't align with your VISA, scale it way back or ask a friend to co-host with you. Two holiday-hangover brains are better than one in this case.
Next, PLAN, PLAN, PLAN! But don't plan too much- over-planning takes the joy out of the celebration. And, this time it's all about you, Becky. Create e-vites and get them out there at least a week ahead of time. Secure the babysitter but prepare for the bidding war. Your babysitter might adore your kids but she's a smart cookie and NYE is her night to rake in the cheddar. Promise her a triple rate or pool money from your guests and have them bring their kiddies, too. Ideally, have the babysitter watch the kids at someone else's house, better yet, another planet. If it's one thing we know, a kid will find a reason to see Mom or Dad if they know they're close by.
Next, recruit the troops! Now is the time to get some serious labor out of the little nippers that just got a slew of fancy electronics for Christmas and have been complaining about still being bored during Christmas break. Really? How about if we change the internet password until the kitchen and bathrooms are clean? How about that vacuuming and dusting? It's not gonna clean itself. Harness that collective energy and make that house party-prepped!
Setting the Mood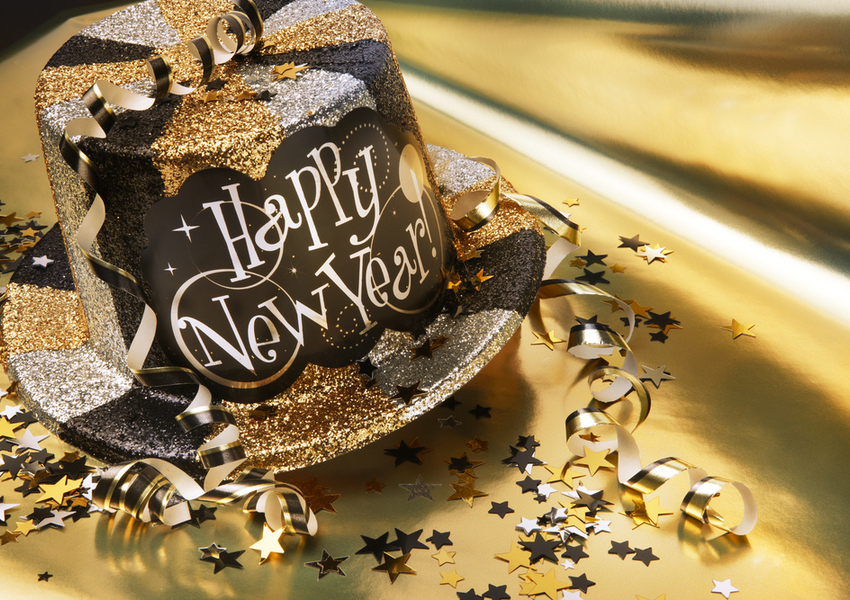 NYE is bright, shiny, and sparkly, so when it comes to décor, pick a couple of opulent colors like blue and silver or black and gold. This is your time to shine, Becks. Make it memorable. Imagine Tiffany's on a triple espresso. But rather than bringing that fancy china back out, opt for some premium disposable plates and glasses, like these festive plates and matching stemless wine glasses.
For an added touch, string some twinkle lights down from curtain rods so they reflect from the inside and the outside. Tie colorful ribbons around votive candles and place them in saucers for an intimate glow, even in the bathroom.  Easy peasy!
Greeting the Guests
Greet your guests with their first surprise of the night; "Go Home, You're Drunk" gummy bears. Here's the recipe!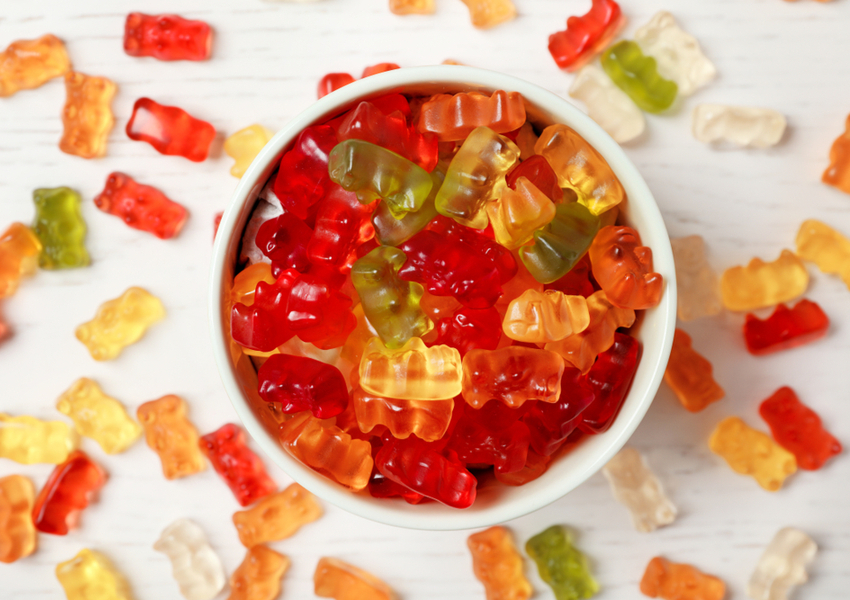 What You'll Need
Five 5oz bags of gummy bears
One 750 ml bottle of whipped cream (or peppermint) flavored vodka
How to Make Them
Place the gummy bears in a glass bowl.
Pour enough vodka over the gummy bears so they are completely covered.
Let them soak overnight, either on the counter or in the fridge.
Strain gummy bears and let them dry in a single layer on a baking sheet. Use a cocktail stick to skewer three or five and hand out to guests as they arrive!
Stock the Bar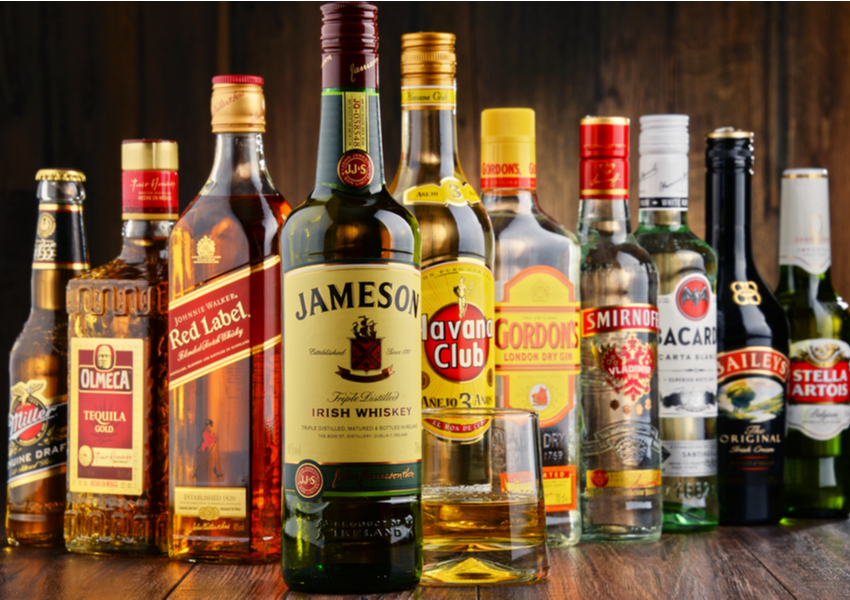 When you're planning your party and sending out your e-vites, write BYOB for the guests who want to bring their favorite libation, but naturally provide at least one little "sumthin' sumthin'"…boozy beverage!
Set out clear disposable, stemless wine cups and put a gold or silver marker near the drink table so guests can write their name on their cup. If you want to use your fancy wineglasses, then pick up some markers made to write on glass and ceramic, like these from Amazon. Keep a pitcher of these 'Jack Frosty Mimosas' at the ready for guests to help themselves!
Jack Frosty Mimosas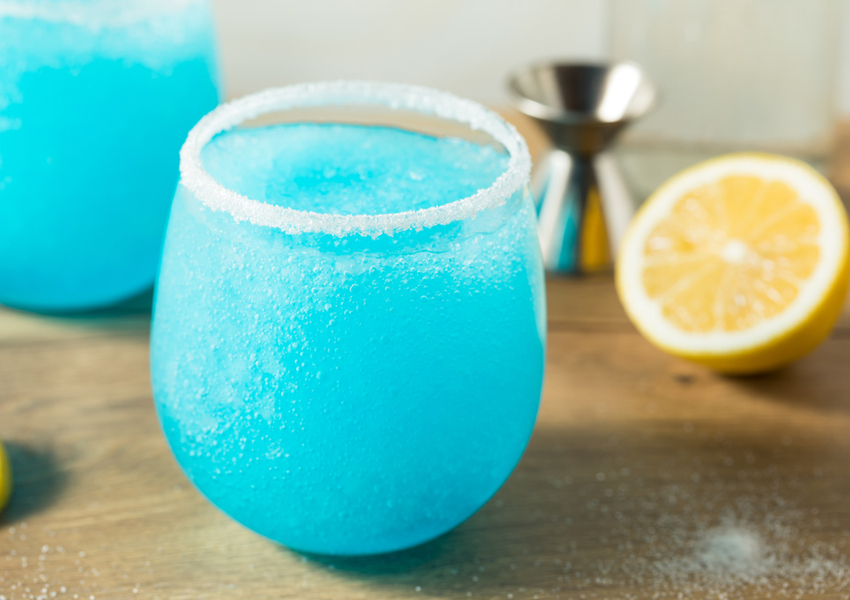 What You'll Need
3 c. vodka
3 c. Prosecco
1 ½ c. Blue Curaçao
1 ½ c. lemonade
Crushed ice.
Thinly sliced lemons
How to Make It
Mix together all of the ingredients and pour into a large pitcher.
Set an ice bucket with tongs next to the pitcher and a small bowl with the lemon slices.
Guests can put ice in their cup (with their name on it, right?), pour their own drink and garnish with a slice of lemon. Keeping it simple but keeping the flair! You go, girl!
Don't forget to include the trifecta of spirits; gin, vodka, tequila, whiskey, rum, etc. Mixers like club soda, cola, orange juice and cranberry juice allows your guests to mix and match their own. Maraschino cherries, olives, and lemon wedges make for quick and colorful garnishes. Always keep a huge stock of crushed ice in the freezer and replenish as necessary.
The How on the Chow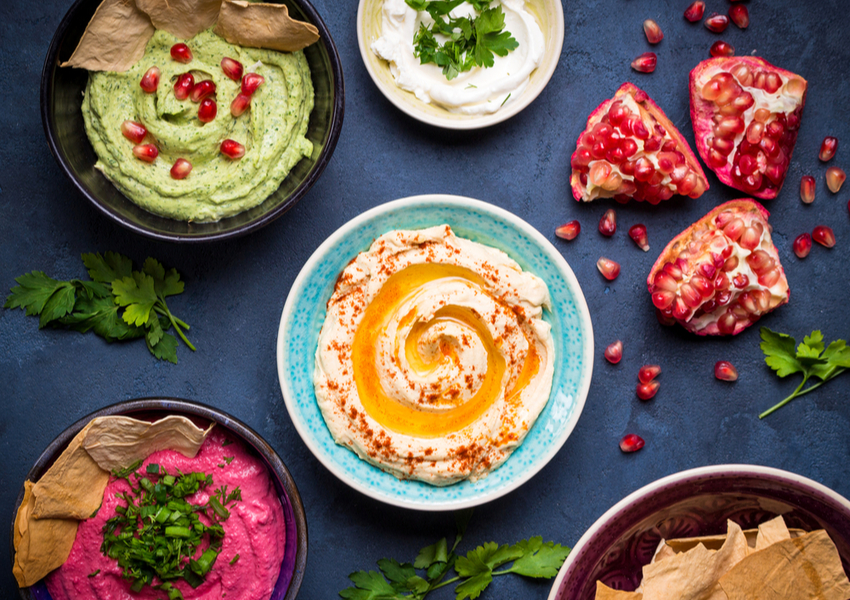 This is not as discouraging as you think. Finger foods, apps, hors d'oeuvres or whatever you want to call them, the good news is that the food is not as important as it is on Thanksgiving and Christmas. People don't go to NYE parties for the food. They go for the merriment…well, and the booze!
Nonetheless, a palatable assortment of nibbles must be available at all times. Grab a few crudité trays from the local supermarket and divide the veggies onto smaller dishes and set them out in various places with some dipping sauces for instant snacking.
In addition to setting out bowls of salted nuts and maybe some Chex mix (yawn, but it's a staple, right?), why not put out a buffet of easy peasy dips and some meat on a stick so your guests can mix and mingle and munch! Here are a few of our favorite dips and dippable appetizers:
Caramelized Onion Dip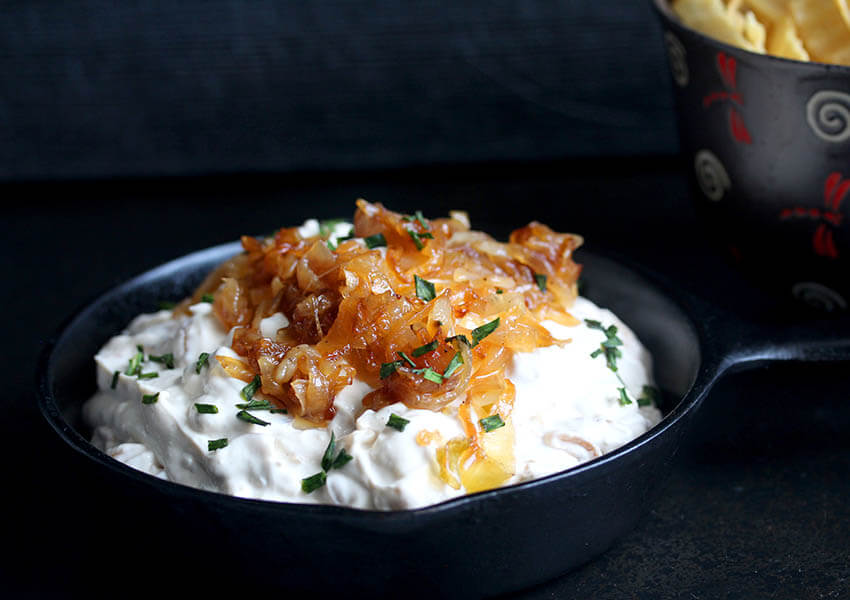 What's a party without onion dip? But even better, a party with onion dip made from caramelized onions, sour cream, cream cheese and a hint of wine or vermouth – yeah, we're talking the "fancy" onion dip. Get the recipe.
Double-Spiced Heirloom Salsa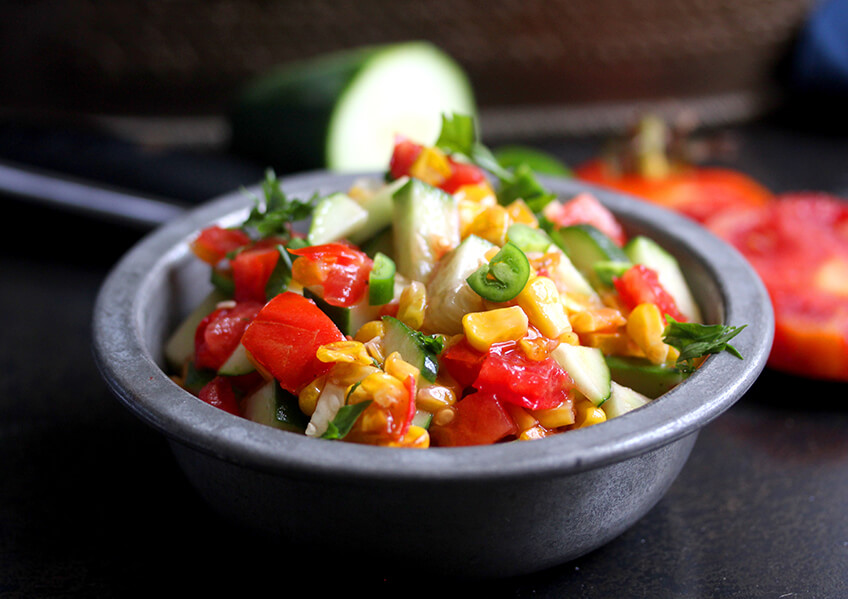 When it comes to partying, you've gotta have the salsa for the salsa, right? This double-spiced salsa with heirloom tomatoes, onions, cucumbers, radishes, jalapenos, lime and spices is sure to liven up the party. Get the recipe.
Homemade Tzatziki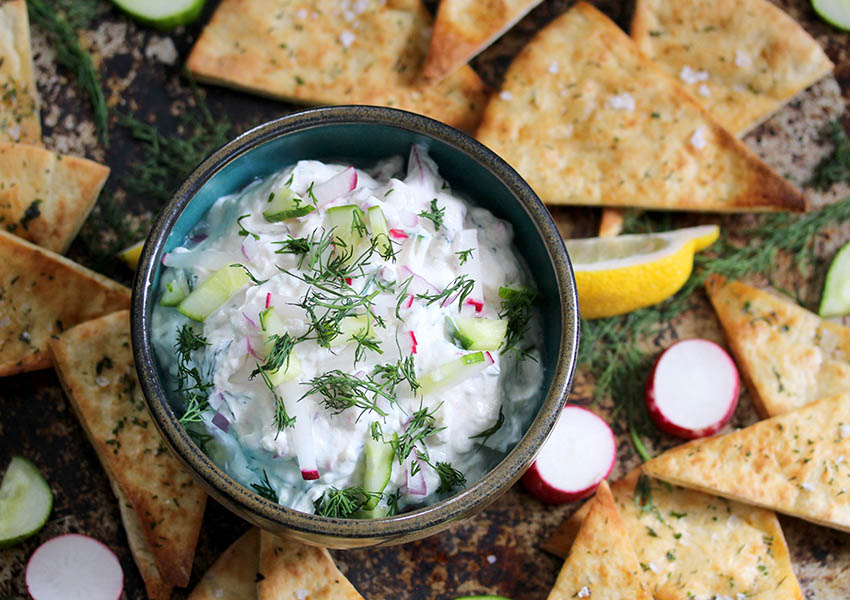 We're not going to lie. This tzatziki is utterly addictive. Sincerely addictive with refreshing cucumbers, lightly spicy radishes, fresh dill and citrusy lemon juice, so be sure to make enough for those who keep coming back from more. Get the recipe.
Chicken Teriyaki Skewers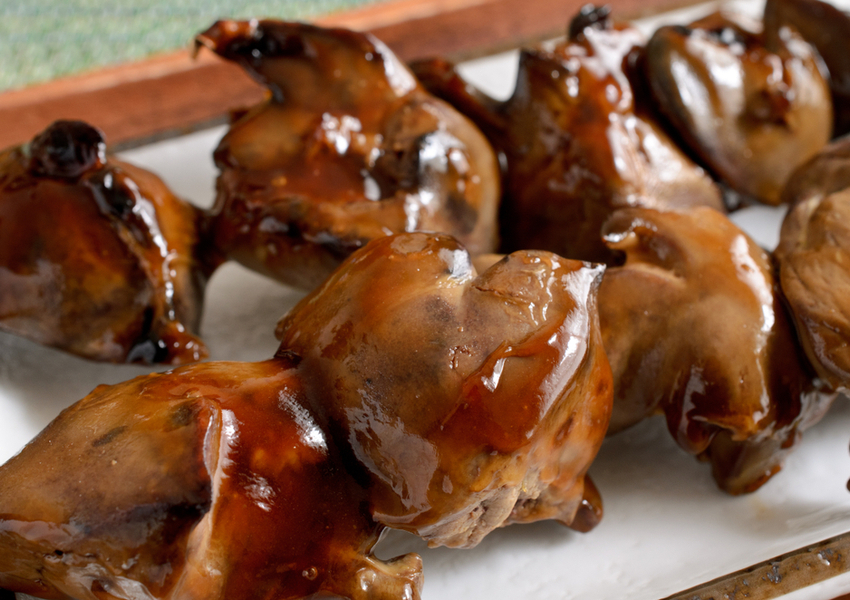 This is a great recipe because it can be made ahead and served hot, cold, or at room temperature. These skewers make a beautiful presentation if you garnish them with shredded red cabbage and chopped green onions. Add a couple of small dishes of peanut dipping sauce or sriracha!
What You'll Need
2 lbs. boneless chicken breasts
Bottle of teriyaki sauce
S&P to taste
6" wooden skewers
How to Make It
Soak wooden skewers in water while you prepare the chicken.
Preheat oven to 350 degrees and spray pan release on a baking sheet.
Using a sharp chef's knife, thinly slice the chicken breasts against the grain. Marinate in teriyaki sauce for about an hour.
Thread the marinated chicken strips on the wet skewers and place on the baking sheet in rows. Bake for 15 minutes and brush more teriyaki sauce on them. Bake until done, about another 20 minutes. Season with salt and pepper. Serve warm, cold, or at room temperature.
Caprese Salad Bites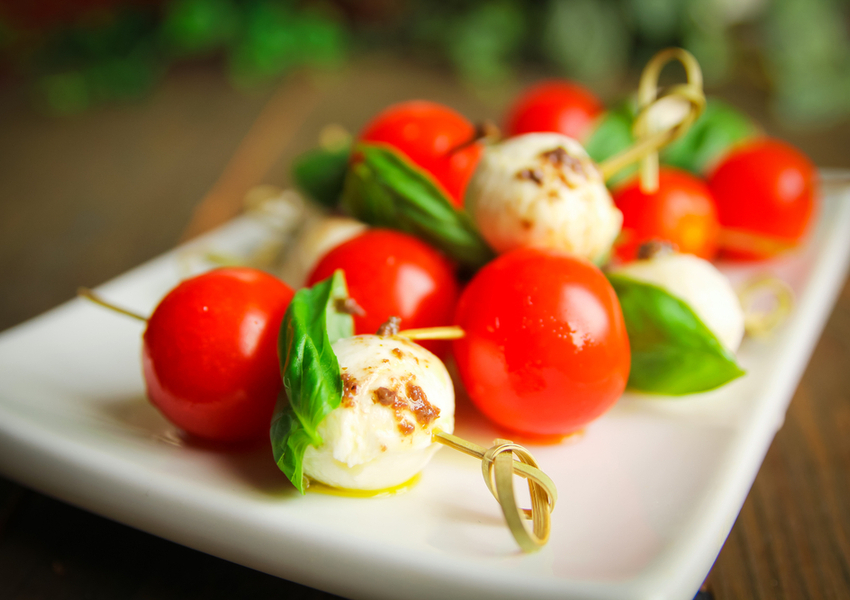 This perfectly pleasant snack is filling but dainty, colorful, but tasty. This is also a winner with vegetarians, flexitarians and those people that are starting their 2020 diet early (whatever). Keep it a finger food with cocktail sticks and a bowl of balsamic for dipping.
What You'll Need
Cherry Tomatoes (experiment with red, yellow, green, and purple varieties)
Ciliegine Cheese Balls (marble-sized fresh mozzarella-or just cut fresh mozzarella into cubes)
Fresh Basil Leaves
Balsamic vinegar
How to Make It
Add, then a basil leaf, and a tomato to each cocktail stick.
Drizzle with balsamic vinegar or add to a bowl for dipping.
For something a little sweet, whip up a batch of these Irish Whiskey Truffles and serve with toothpicks. If you're pressed for time, you can't go wrong with a few bowls of Andes Chocolate Mints – both sweet and refreshing!
When the Clock Strikes…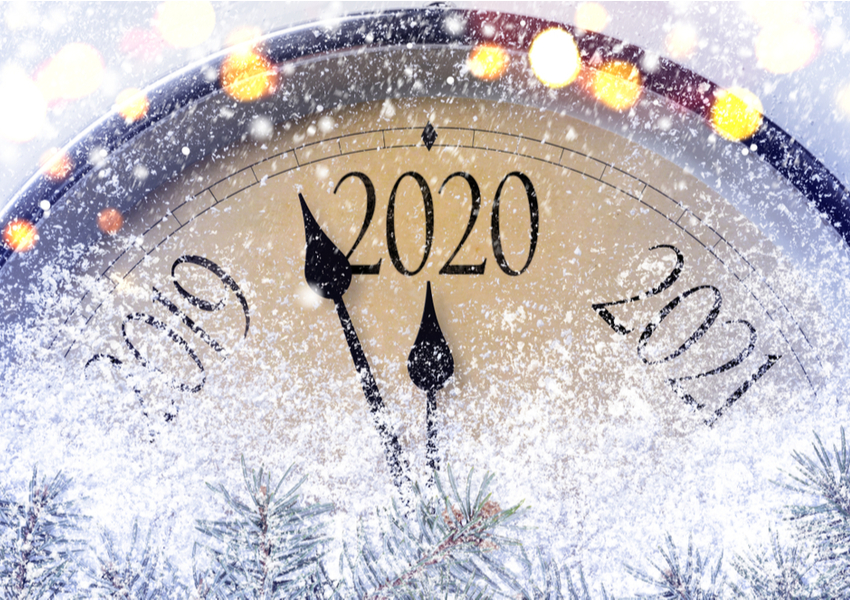 Let's face it, most folks leave right after the clock strikes midnight, which is good. You want them to. You need some sleep, right? Hopefully, your hired (or bribed) helper has kept up with the general duties of collecting and disposing of the used plates and empty cups as the night goes on. But about 10 minutes before the birth of the new year, lower the music, gather the crowd to refill their drinks and lift a glass to celebrate ringing in the new year. Find your kissing buddy and be ready to launch into a loud, sappy version of "Auld Lang Syne." Kiss EVERYONE goodbye as they head out the door and go take that long winter's nap you were promised last month.
The Ultimate NYE Party Timeline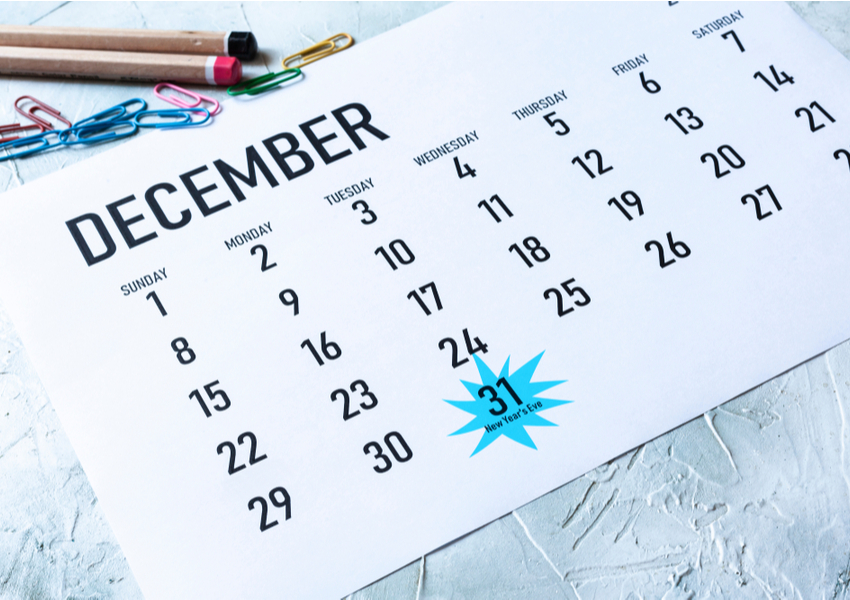 10 Days Before (or, the earlier the better)
Determine your budget. Stick to it. Enlist a co-host if necessary.
Send out e-vites and secure that babysitter!
Get the disposable goods, decorations, alcohol and mixers.
Start making ice cubes or stashing bags of ice in the freezer.
3 Days Before
Finish the grocery shopping, stock up on more ice.
Make "Go Home, You're Drunk" gummy bear party favors. Keep in the fridge until assembly.
Enlist the kids to clean while you schedule a mani/pedi…what? You deserve it!
New Year's Eve Day
Make dips and kabobs and keep covered in the fridge until service.
Make Caprese Salad and keep covered in the fridge until service.
Decorate the house (don't forget little votive candles in the bathroom!) String up the fairy lights indoors. If you have extra, string them outdoors to create a welcoming vibe.
Set up the bar table. Set out the spirits, mixers, crushed ice, garnishes, napkins, forks, and cups. Don't forget the silver or gold markers so guests can write their names on their cups!
Set up the buffet table with your assortment of crudité trays and dips.
Midnight
Gather friends and family 10 minutes before midnight. Refill beverages and prepare to countdown! Sing Auld Lang Syne off key, send everyone home, go to bed!
Clean Up
What clean up? Just move. Start the new year off with a bang!