Imagine sitting down at a white-linen-covered table and a waiter presents you with a dish called Missoltino, a delicious delicacy consisting of salted, cured fish that is lightly grilled and brushed with olive oil and vinegar and served over a bed of creamy polenta. Your dining partner is poised to dig into a plate of Risotto Milanese, a luscious, buttery dish topped with grated Parmigiano – Reggiano cheese that gets its golden hue from the aromatic herb saffron. You toast your dining partner with your bright crimson glass of Rosso di Valtellina, a red wine from Italy's Lombardy region. You and your partner are about to enjoy traditional Northern Italian food!
Unless you've spent some time in Italy or married into a traditional Italian family, you might be surprised to learn there are significant differences between Southern and Northern Italian cuisine. Due to the mountainous terrain and proximity to France, Austria and Switzerland, Northern Italian cuisine features beef, veal, pork, cured meats, cheese and butter —lots of butter! You'll find rich, buttery sauces made with local cheese, wine and broth instead of olive oil or tomato-based sauces like you'd find in Southern Italian cuisine.
Instead of Neapolitan pizza Margherita, fresh seafood and pasta favored in the south, you're more likely to see dishes featuring polenta and risotto served with mushrooms, truffles and legumes in the north. Since the northern region was wealthier and could afford meat and the climate is cooler compared to the Mediterranean coastlines of Southern Italy, hearty meat-laded soups and stews are far more common.
Northern Italian Food: Exploring the Flavors of Italy
Let's take a look at some Northern Italian favorite foods in the Lake Como area, which is in the Lombardy region in Italy's far north.
Cured Meats and Cheeses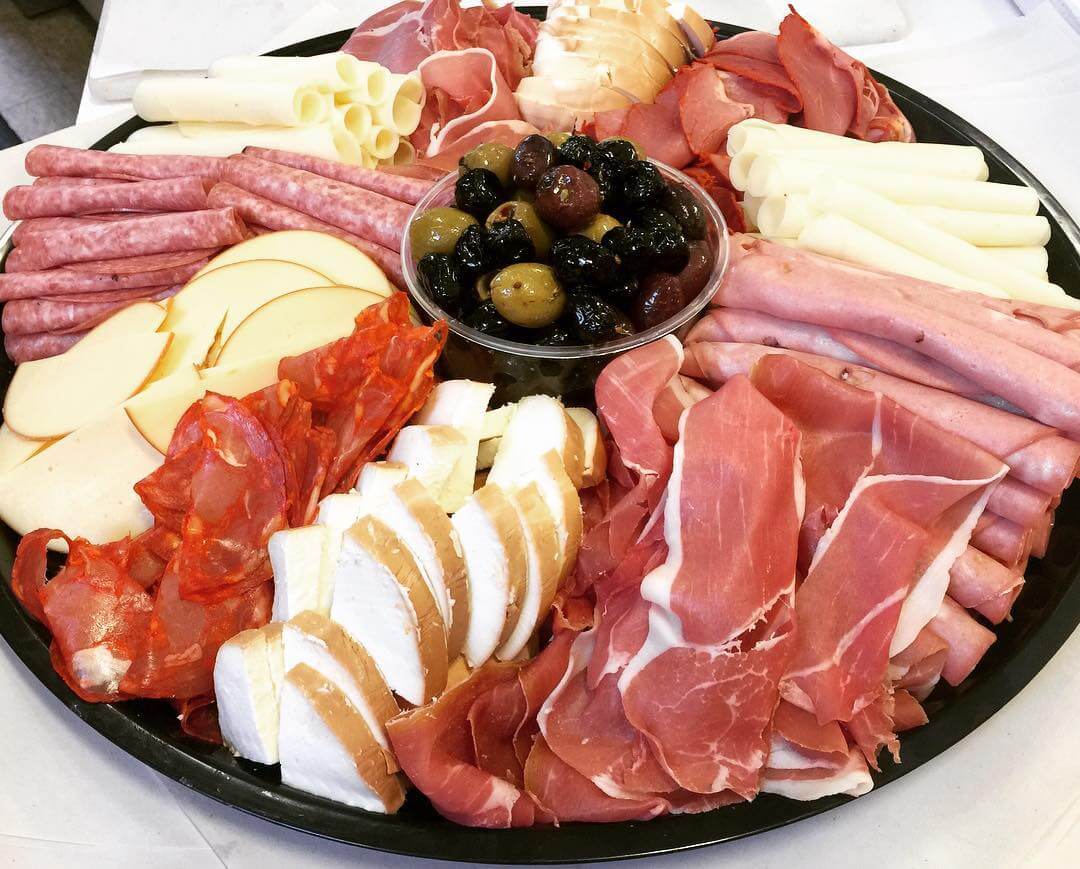 Credit: @Cooking with Neng
The landlocked mountainous terrain is perfectly suited for cattle grazing, which is reflected in Northern Italian cuisine. Pigs, goats, sheep and cows graze on wild herbs, which creates unique flavor nuances in their meat and milk. Pork – the most common of Italian cured meats – is salted, smoked or air-dried to become delicious delicacies such as Prosciutto, Salame Brianza, Salami Cremona and Salame di Varzi. Northern Italian sausages and salamis tend to be less spicy than ones you'll find in the South. The most noteworthy salami produced in the Lombardy region is Bresaola della Valtellina, a salted and air-dried raw beef that is thinly sliced and eaten with olive oil, lemon juice and black pepper.
Lombardy is the birthplace of mascarpone, a creamy cheese used in the Italian favorite dessert Tiramisù. It's also the origin of gorgonzola cheese, a soft, creamy bleu cheese you'll often find melted into risotto or polenta. Taleggio, a flavorful semi-soft, washed-rind cheese, is produced in the Val Taleggio area of Lombardy. You might get to taste Bitto, a cheese made from raw goat's milk and cow milk, if you order dishes such as Pizzoccheri and Polenta Taragna.
Pasta, Risotto and Polenta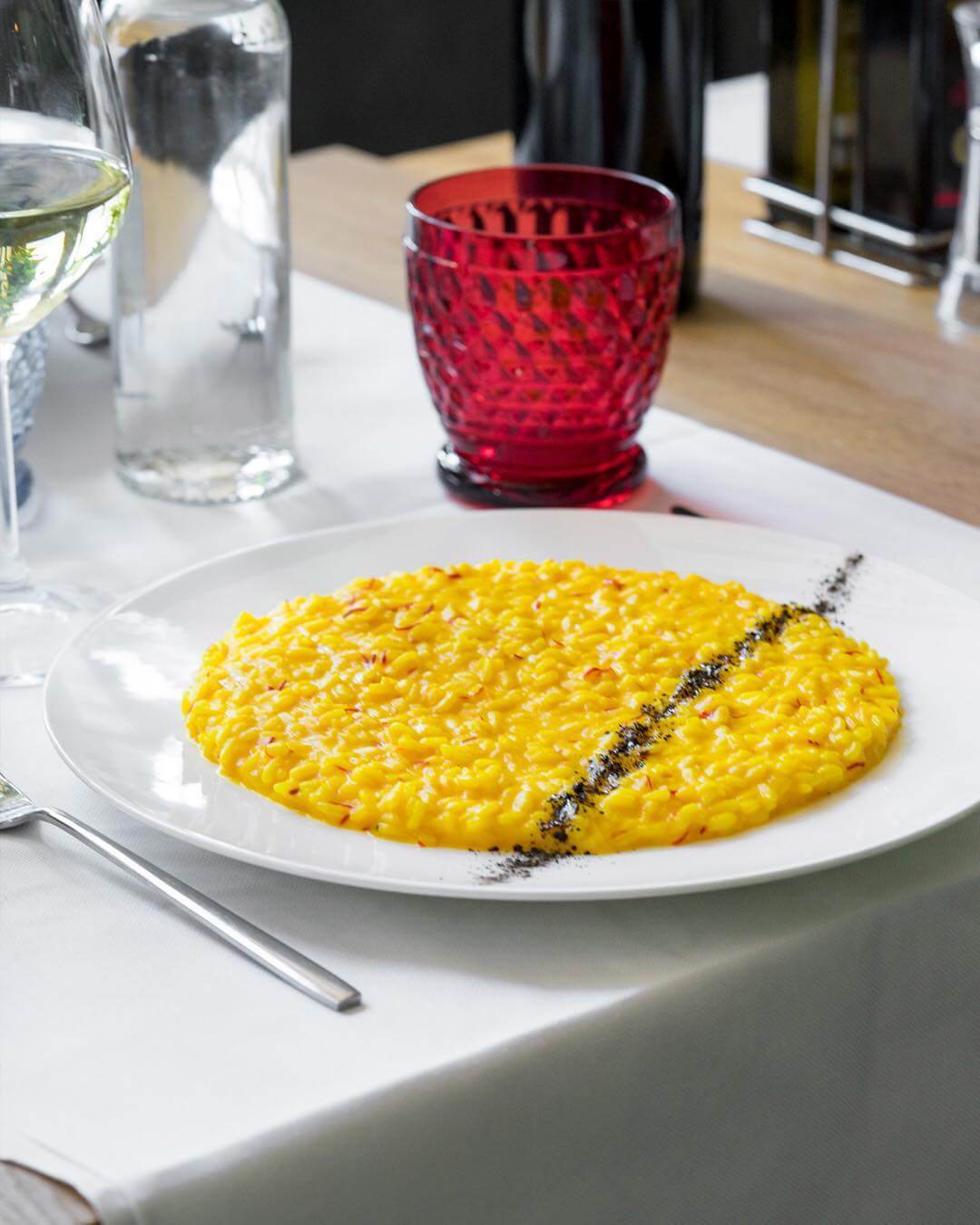 Credit: @Maio Bistro
As we noted earlier, you're not as likely to find well-known spaghetti and other iconic pasta dishes in Northern Italian cuisine. Rice and corn grow well in Lombardy's flatlands, so local chefs have traditionally preferred slow-simmered dishes featuring risotto and polenta. One you'll often find on local menus is Risotto Milanese, which begins with a sauté of beef marrow. Another local favorite, Polenta Taragna, combines ground corn with buckwheat, which gives it a slightly darker, less sweet flavor. One tasty pasta you'll find in Northern Italian cooking is ravioli stuffed with sweet, rich pumpkin — or Pumpkin Gnocchi, small dumplings served with a butter and sage sauce.
Veal, Beef & Fish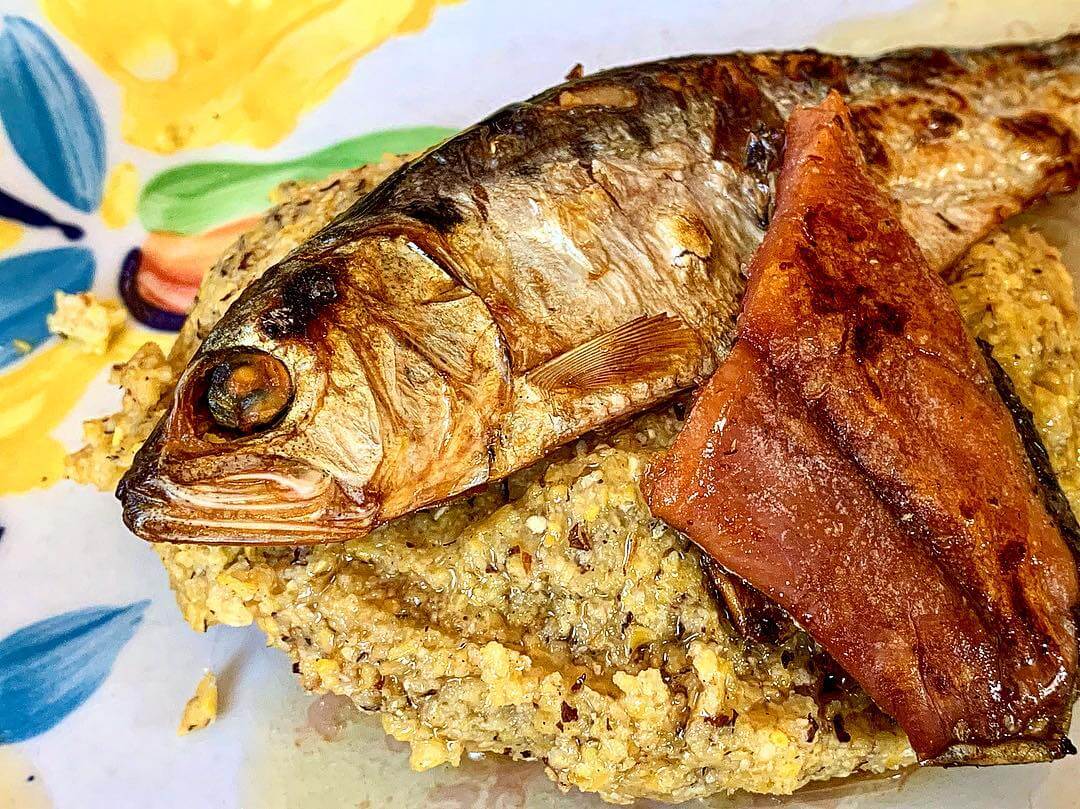 Credit: @FBrenna11
Coastal dishes of Italy feature fresh seafood such as octopus, anchovies and mussels— but in landlocked Lombardy, freshwater fish caught in local lakes such as Como is king. A must-try is the salted, aged fish dish Missoltino, which requires surprisingly elaborate, time-consuming preparation that hasn't changed much over the centuries.
If you're in the mood for meat, you must try Brasato di Cinghiale Selvatico, a delicious dish of braised wild boar — often caught from the hillsides of Lake Como! Another favorite meat dish you'll find in Northern Italian cooking is Cotoletta alla Milanese, milk-fed, bone-in veal cutlets covered in breadcrumbs and fried in clarified butter. Another celebrated veal dish is Ossobucco, which stands for "bone with a hole." Ossobucco is a savory combination of cross-cut veal shanks braised with vegetables, white wine and broth often served with polenta.
Desserts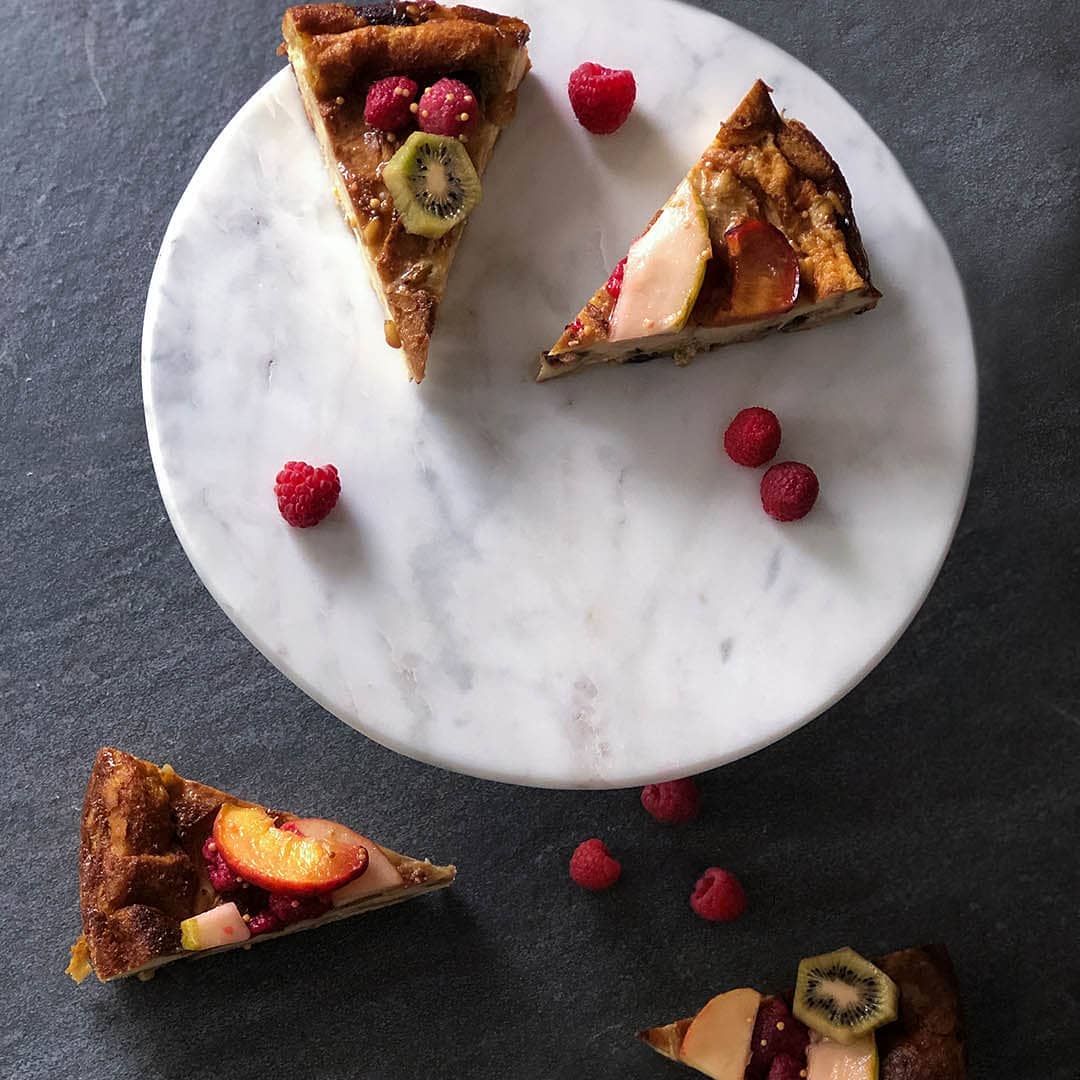 Credit: @F.N. Sharp
Walk into any Italian restaurant anywhere in the world and you're likely to find the layered sponge cake with mascarpone cheese called Tiramisù on the dessert menu. Yes, you'll see Tiramisù on menus around Lake Como and Lombardy, but for a truly local dessert, look for Sbrisolona. Sbrisolona stands for "crumbly cake." This crunchy tart-like dessert is made with a mix of corn and white flour, almonds, sugar, eggs yolks, lemon zest and a generous amount of butter.
The most famous baked good from the Lombardy region is Panettone, a classic Italian Christmas cake that dates back to the 14th century. The domed-shaped Panettone has a soft, airy interior beneath a dark exterior and contains candied orange and lemon peel, raisins and other dried fruits. Miascia, which you'll find all around Lake Como, uses stale bread as a base combined with eggs, milk, sugar and butter, plus apples, pears and raisins for texture and sweetness – give it a try at home with this Italian cake recipe and top it off with some Italian candied fruit for a real treat!
Northern Italian Wines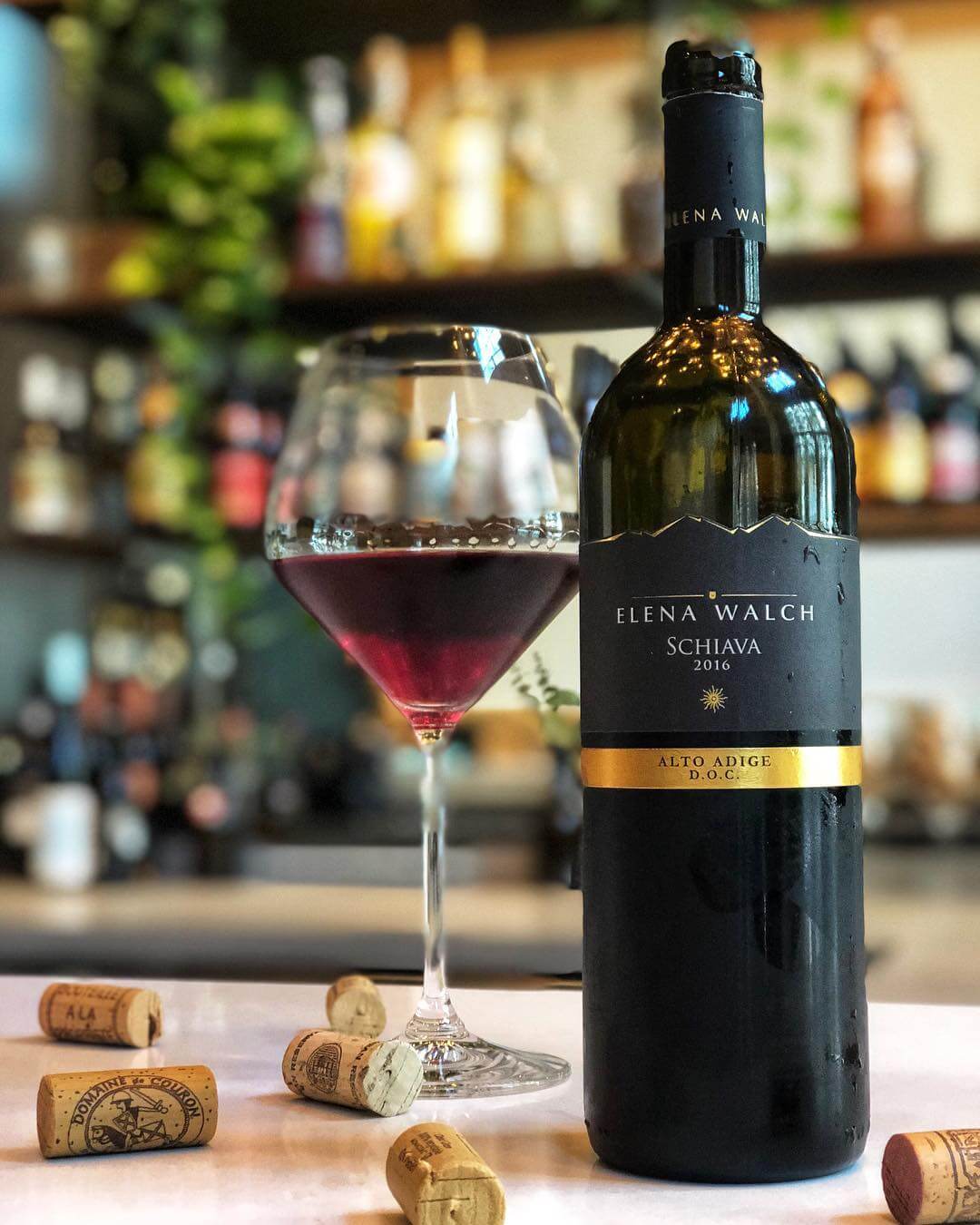 Credit: @Blind Monk WPB
No Northern Italian meal is complete without locally produced wine! Lombardy's most renowned red wine is produced in Valtellina. Here you'll find small, artisan-scale winemakers producing high-end, superior-quality wines. The primary grape cultivated on Valentina's extremely steep, terraced hillsides is the Chiavennasca, a type of Nebbiolo grape. When harvest times arrives, staff practically don mountain climbing gear and use helicopters to bring down the loaded crates! Lombardy wines that receive Italy's highest quality rating (DOCG) are Valtellina Superiore and Sforzato di Valtellina. Look for producers Nino Negri, Conti Sertoli Salis, Triacca, Rainaldo, Mamete Prevostini, Sandro Fay and Arpepe.
If you're in the mood for bubbly, be sure to try the DOCG-rated Franciacorta. Look for producers Ca`del Bosco, Contadi Castaldi, Cavalleri, Bellavista Monterossa, Bersi Serlini and Mosnel. If white wine suits your palate better, Lugano in the Lake Garda region is known for its fabulous white wines — made with a clone of the Trebbiano grape called "da Lugana." The standout wine estate in Lugana is Cà dei Frati for their captivating and refreshing white and sparkling wines.
A Final Word on Northern Italian Cuisine – Olive Oil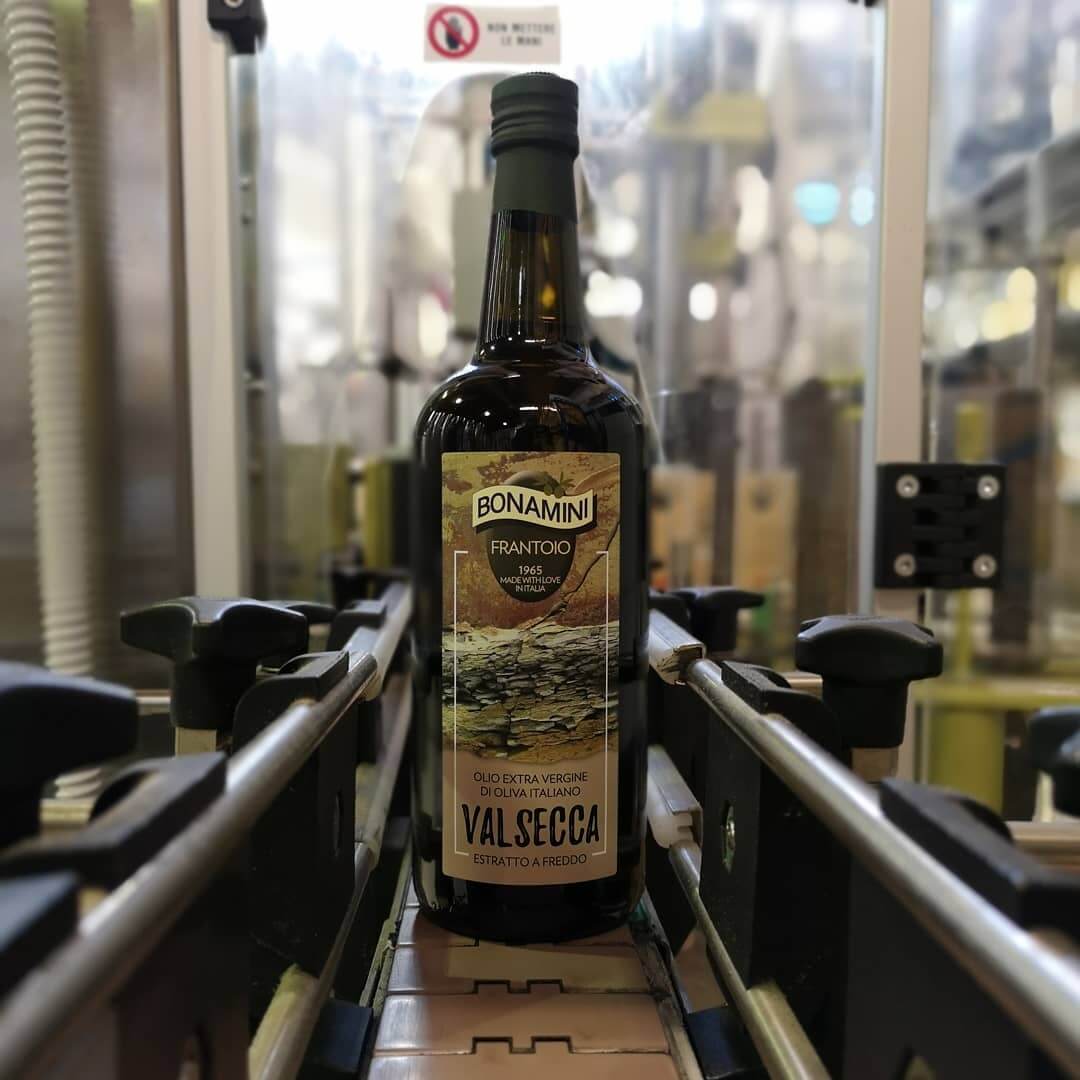 Credit: @Olio Bonamini
While many local dishes feature rich sauces, the Lombardy region also produces world-class olive oil! Despite its far north location which is normally too cool for olive trees, the lakes of Lombardy create microclimates that are warm enough.
Lombardy produces two unique kinds of extra olive oil: Extra Virgin Olive Oil of Lombardy Lakes (Sebino and Lario) and Extra Virgin Olive Oil of Lake Garda. Both are renowned for their balanced, delicate and sweet flavors with slight almond undernotes.
If you're lucky enough to spend some time in the Lombardy region either in Lake Como or other area lakes, you're sure to embark on an unparalleled culinary adventure — Buon Appetito!