Greek Lemon Chicken Kabobs with Talatouri Sauce
Recipe and photos by Launie Kettler
Greek cuisine is full of bright and fresh ingredients, making it the perfect blend of flavors for summertime grilling.
Be prepared to be overrun with friends and family – and possibly strangers – when you throw these skewers on the outdoor grill. They're so fragrant, so lemony, and so delightfully savory, that everyone will want seconds. And thirds.
Grilling the lemon lends an addictive char and brings out their natural sweetness, so you may want to make extra because they can double as a fun centerpiece on the table!
Speaking of extras, you'll want to do the same with this delicious dipping sauce! Enjoyed by the locals of the culturally Greek island country of Cyprus, talatouri is a variation of the classic Greek tzatziki sauce – it includes all of the same ingredients plus some fresh mint, making it the perfect dip for grilled meat!
Pair it all with this refreshing Greek Strawberry Melon Mojito or follow it up with the Greek ricing pudding and get ready to experience a Greek island vacation in your own backyard!
Now round up these essential Greek cooking tools and your ingredients and let's dig in!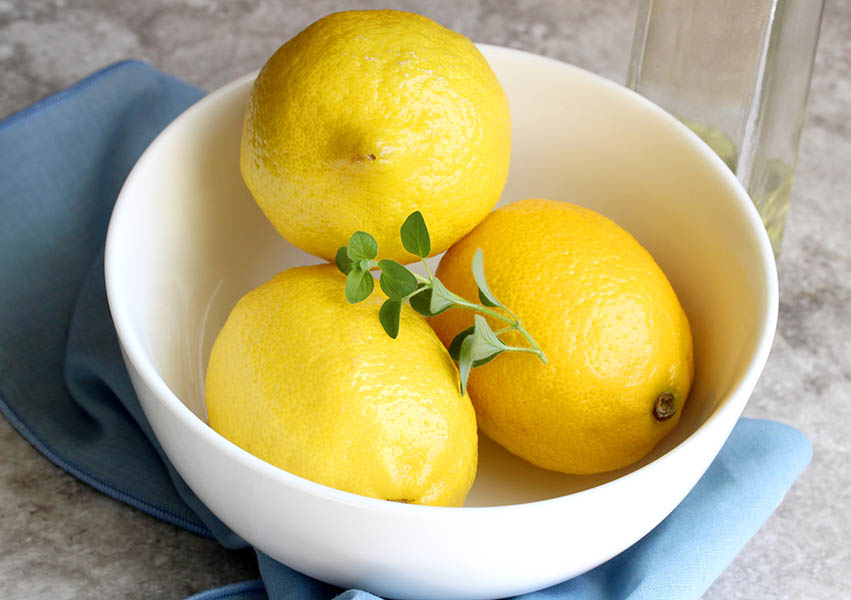 Hooray!
You have all the ingredients, let's start cooking!
Ingredients
0

/

14

ingredients
F.N.Sharp

No ratings yet
Good job!
Enjoy your meal, hope you had fun with us!
Directions
0

/

0

steps made
Preheat grill to medium-high heat.

Place chicken and onion in a large, resealable plastic bag.

In a small bowl, whisk together 2 tablespoons of the olive oil, 2 tablespoons fresh and 2 teaspoons dried oregano, 1 tablespoon lemon juice, 2 teaspoons lemon zest, and ½ teaspoon of salt.

Pour the oil over the chicken and onion.

Marinate in the refrigerator for 15 minutes.

Alternate chicken and onion on metal skewers. Discard marinade.

Grill for 5 minutes on each side, or until chicken is charred and registers 165 degrees with a meat thermometer.

Brush lemon with remaining olive oil and salt. Grill for 2 minutes.

To make the talatouri sauce, combine 1 cup plain Greek yogurt, ½ cup grated English cucumber, drained well, 1½ tablespoons roughly chopped fresh mint, 1 tablespoon lemon juice, 2 grated garlic cloves, 2 teaspoons grated shallots, and ½ teaspoon kosher salt in a medium bowl.

Marinate in the refrigerator for 30 minutes to let the flavors meld.

Serve chicken skewers with grilled lemon and talatouri sauce.
About the Author
Launie Kettler is a food writer and photographer who lives in a suburb of Burlington, VT. She cooks big food in a small kitchen, and her husband and cats are tolerant of the fact that she plays the same Wilco and Son Volt albums over and over while pontificating about the beauty of cumin. Launie is the co-author of The Everything Mediterranean Slow Cooker Cookbook and her recipes have been featured in Where Women Cook, Fresh Magazine, and on Salon. You can follow her adventures on Instagram @teenytinykitchenvt and on her blog at TeenyTinyKitchen.com.