Instant Pot Butter Chicken Recipe
Recipe and photos by Launie Kettler
Classic butter chicken is a classic for a reason.
The taste, the aroma, the bright vibrant color that nearly masks its creamy texture is always a joy to order in a restaurant or make at home. And when you update that classic by cooking it in the Instant Pot, you can have it on your plate in less than 15 minutes – now, that's truly something to write home about.
Personally, we felt like shouting this recipe from the rooftops because we're so in love with this meal. But we enjoy our sultry summer evenings free of noise pollution. Instead we're just going to let you read about it (and make it yourself).
Now round up your ingredients, grab that Instant Pot and your favorite chef's knife, and let's get cooking!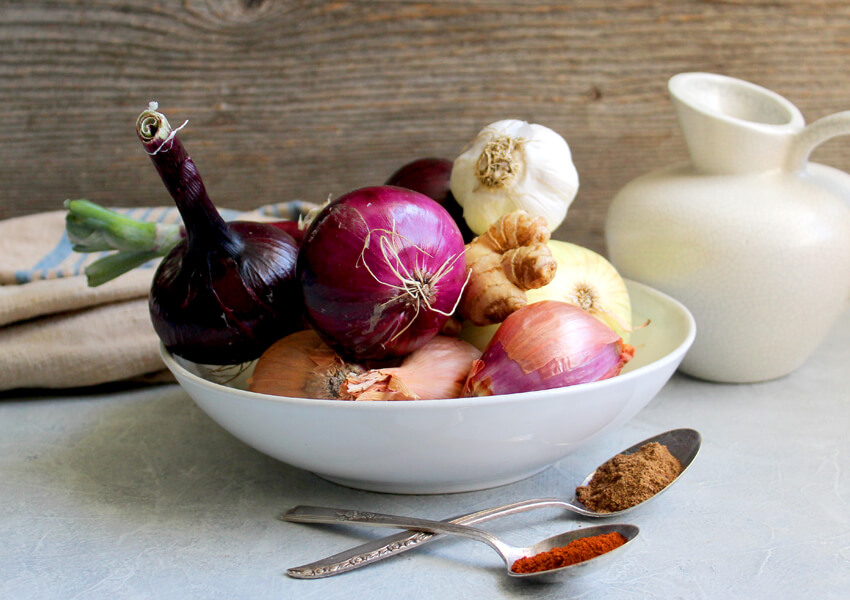 17

ingredients

4

servings
Hooray!
You have all the ingredients, let's start cooking!
Ingredients
0

/

17

ingredients
F.N.Sharp

No ratings yet
Good job!
Enjoy your meal, hope you had fun with us!
Directions
0

/

0

steps made
Turn Instant Pot to "sauté" function. When hot, add butter and olive oil.

Season chicken with salt and pepper. When the pot is pre-heated, add the chicken and cook for 3 minutes.

Stir in the onion and cook for 2 minutes.

Add in the ginger, garlic, garam masala, curry powder, cumin, and hot smoked paprika.

Sauté for 1 minute.

Pour in the tomatoes and broth. Stir well to scrape up any browned bits from the bottom.

Turn the machine off and secure the cover. Make sure the valve is set to the "sealing" position.

Using the manual function, set timer for 7 minutes.

When the alarm sounds, do a quick release of the steam.

Turn the Instant Pot back to the "sauté" function.

Stir in the heavy cream and bring to a simmer.

Divide between bowls, garnish with scallions and cilantro or parsley, and enjoy!
About the Author
Launie Kettler is a food writer and photographer who lives in a suburb of Burlington, VT. She cooks big food in a small kitchen, and her husband and cats are tolerant of the fact that she plays the same Wilco and Son Volt albums over and over while pontificating about the beauty of cumin. Launie is the co-author of The Everything Mediterranean Slow Cooker Cookbook and her recipes have been featured in Where Women Cook, Fresh Magazine, and on Salon. You can follow her adventures on Instagram @teenytinykitchenvt and on her blog at TeenyTinyKitchen.com.