Instant Pot Arroz con Pollo Recipe
Recipe and photos by Launie Kettler
What happens when you're craving perfectly seasoned chicken, veggies, and rice but your stomach is already rumbling with hunger?
Put down the phone. You don't need to order take out. Instead, grab the Instant Pot.
In less than a half an hour, you can have this amazing meal on your plate. Just think about it. Poblanos and onions tossed in spicy chicken and rice… hold on, we need to run into the kitchen – our stomachs are rumbling and Arroz con Pollo is calling.
Round up your ingredients, grab your F.N. Sharp chef's knife and let's dig in!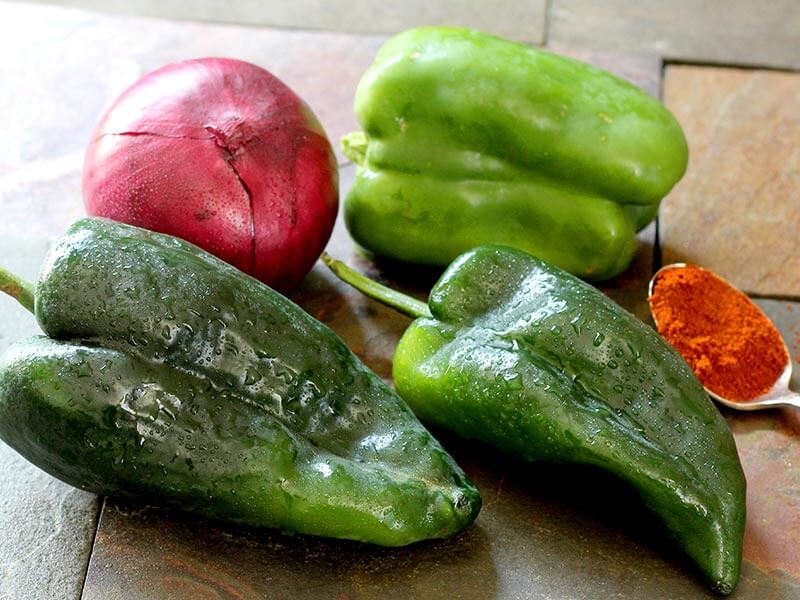 19

ingredients

4

servings
Hooray!
You have all the ingredients, let's start cooking!
Ingredients
0

/

19

ingredients
F.N.Sharp

No ratings yet
Good job!
Enjoy your meal, hope you had fun with us!
Directions
0

/

0

steps made
Turn Instant Pot to "sauté" mode on medium heat. When the alarm sounds, the Instant Pot is hot.

Add the olive oil and let heat through for 1 minute.

Add the poblano, bell pepper, onion, salt, and pepper. Stir well. Cook for 5 minutes, stirring occasionally.

Add the rice, tomato paste, Sazón, oregano, chili powder, and cumin. Stir for 1 minute.

Pour in the chicken broth and stir well to get all the browned bits off the bottom of the pot.

Top the rice with the chicken breasts and coat them with blackening spice.

Turn the pot off.

Cover with the Instant Pot lid, and make sure the valve is set to "sealing."

Turn the instant pot to "manual," and set it for 12 minutes.

Once the alarm goes off, let the food stand for 5 minutes.

Manually release any remaining steam.

Turn Instant Pot off and turn back to "sauté" mode.

Stir in the peas and olives.

Cook until peas are bright green and warmed through.

Garnish with cilantro and serve with lime wedges.
*If you've never heard of Sazón, you can find it in the grocery store in the international section.
About the Author
Launie Kettler is a food writer and photographer who lives in a suburb of Burlington, VT. She cooks big food in a small kitchen, and her husband and cats are tolerant of the fact that she plays the same Wilco and Son Volt albums over and over while pontificating about the beauty of cumin. Launie is the co-author of The Everything Mediterranean Slow Cooker Cookbook and her recipes have been featured in Where Women Cook, Fresh Magazine, and on Salon. You can follow her adventures on Instagram @teenytinykitchenvt and on her blog at TeenyTinyKitchen.com.