Bone-in Pork alla Milanese With Arugula Salad
Recipe and photos by Launie Kettler
Crunchy coating: check. Delicious cheese in the coating: check. A gorgeous spring salad of arugula and cherry tomatoes: check.
Get ready to transport your taste buds to Italy with this twist on the Italian classic Cotoletta alla Milanese! Traditionally served with breaded veal cutlet, this is one of the most popular dishes of Northern Italian cuisine and dates all the way back to 1134!
With this recipe, we traded the veal for panko-breaded, bone-in pork and serve over a crisp arugula salad. What more could you want for a quick weeknight meal than this juicy pork chop enveloped in layers of flavor? All you need is an excellent full-bodied red wine, and this will be the meal of your dreams.
And for a full Italian-inspired meal, serve this fun take on Cotoletta alla Milanese with this deliciously creamy saffron risotto, followed by a slice of this bread pudding-style Italian cake inspired by a beloved dessert of Northern Italy's stunning Lake Como.
Now round up your ingredients and let's get to cooking!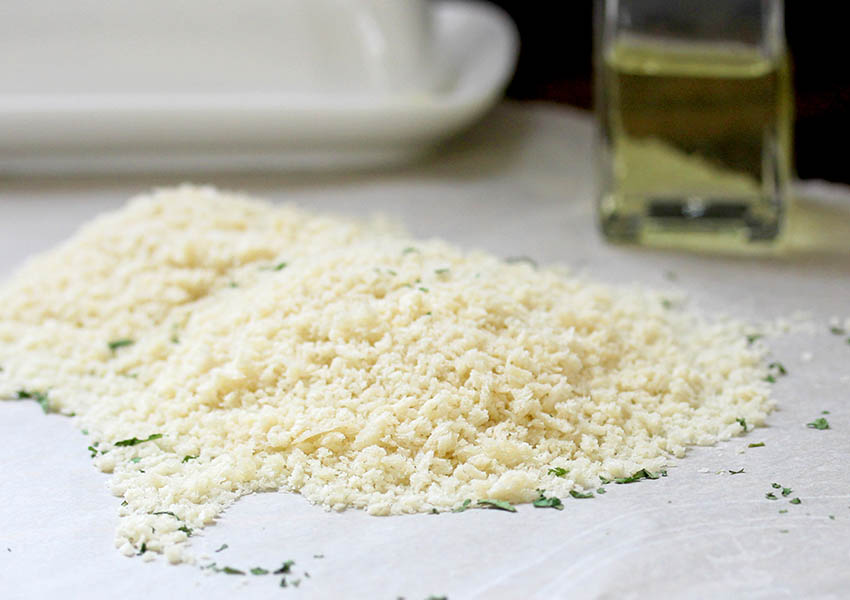 14

ingredients

2

servings
Hooray!
You have all the ingredients, let's start cooking!
Ingredients
0

/

14

ingredients
F.N.Sharp

No ratings yet
Good job!
Enjoy your meal, hope you had fun with us!
Directions
0

/

0

steps made
Heat the butter and 1 tablespoon olive oil in a large skillet over medium heat.

Whisk the eggs together in a pie plate.

In a second pie plate, toss together the panko, parmesan, parsley, oregano, ½ teaspoon salt and pepper.

Dredge the pork through the eggs, shaking off any excess.

Then dredge the pork through the breadcrumb mixture, making sure to press down to adhere.

When the oil/butter mixture is hot, add the pork to the pan and cook on one side for 4 minutes.

Flip and cook for an additional 4 to 5 minutes, or until golden brown and the pork registers at least 145 degrees on a meat thermometer. Let pork drain on paper towels for 1 minute.

Lightly tent with foil and let sit for 3 minutes.

Divide arugula, tomatoes, and parsley between two plates.

In a small bowl whisk together the 1 tablespoon oil, lemon juice, and ½ teaspoon salt.

Lightly drizzle the salad with vinaigrette, top with pork, and enjoy!
About the Author
Launie Kettler is a food writer and photographer who lives in a suburb of Burlington, VT. She cooks big food in a small kitchen, and her husband and cats are tolerant of the fact that she plays the same Wilco and Son Volt albums over and over while pontificating about the beauty of cumin. Launie is the co-author of The Everything Mediterranean Slow Cooker Cookbook and her recipes have been featured in Where Women Cook, Fresh Magazine, and on Salon. You can follow her adventures on Instagram @teenytinykitchenvt and on her blog at TeenyTinyKitchen.com.