Different Types of Stainless Steel: What's Best for Kitchen Knives?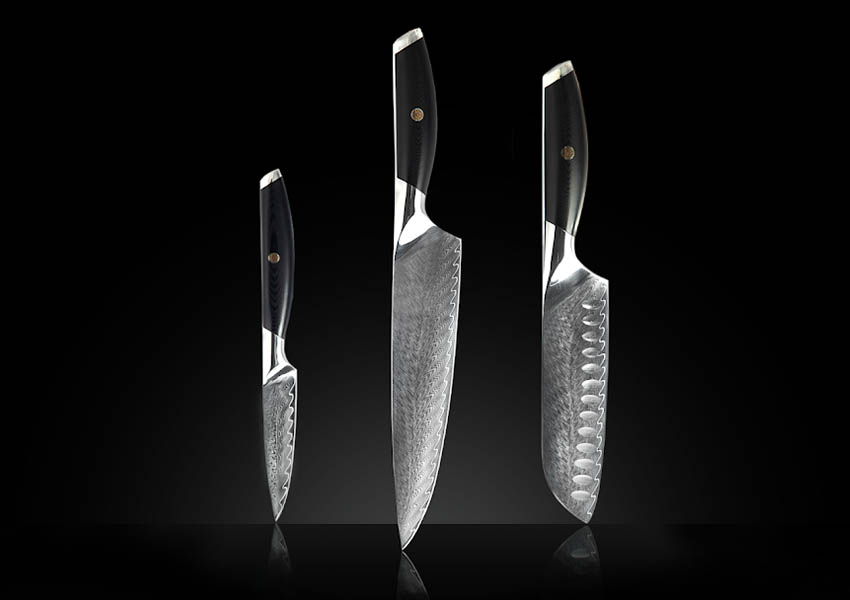 F.N.Sharp
Every home cooking enthusiast knows the value of a good knife. But few people know what makes a knife good in the first place.
When it comes to making the perfect meal, it goes without saying that the perfect tools are fundamental. No single kitchen tool is more important than the kitchen knife.
But there are thousands of knives out there, and many different features to look out for. Balance, blade geometry, and cost all make a difference for cutting performance, but there is no single factor more important than steel choice. Professional-quality kitchen knives use the best steels available on the market.
The Best Types of Stainless Steel for Kitchen Knives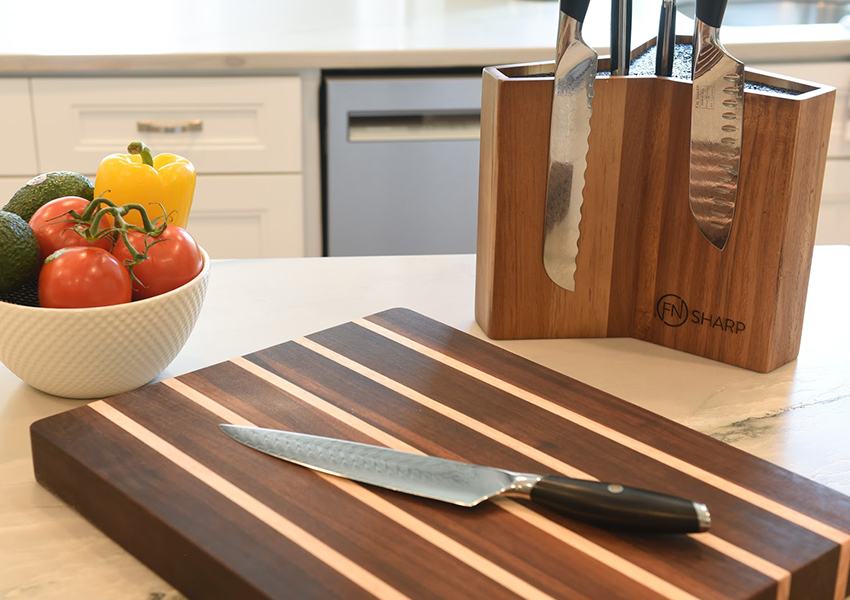 They say beauty is only skin-deep, but the appeal of stainless steel cuts deeper than its shimmering surface. Stainless steel knives maintain their sleek appearance and cutting power longer than high carbon steel knives do.
In fact, stainless steel knives don't require anywhere near the amount of upkeep as carbon steel knives. The reliability and consistency of stainless steel will free up all the time you need to improve that pork chop recipe your mother-in-law won't stop raving about.
But with so many different types of stainless steel on the market, it's not always obvious which one home cooking enthusiasts should actually choose. Let's go through some premium knife steels and see how they differ from common grades of knife steel.
Cronidur 30 – Stainless Steel
This low carbon stainless steel contains corrosion-resistant nitrogen. Nitrogen improves corrosion resistance while keeping the blade sturdy enough to handle whatever you put in its path. This is a common cutlery steel, but not one that many home chefs would often choose. It is generally better suited to outdoor tools and aerospace components.
 X50CrMoV15 – Stainless Steel
Many German manufacturers choose this steel for kitchen knives. The steel contains small quantities of molybdenum and vanadium to improve the grain structure and durability. It has a high resistance to rust and its cutting quality is near perfect. This is one of the better choices for use in a less professional setting where knife technique might be a little lacking.  
D2 / SKD11 – Stainless Powder Steel
D2 is a steel that was most commonly used for steel tools and equipment. It is now commonly used for cutlery because of its cost-effective production. Although the popularity of this steel is rising, it is better suited for a professional setting. It is difficult to sharpen, making it less desirable for the home cooking enthusiast.
MC66 / ZDP-189 – Stainless Powder Steel
ZDP-189 steel is also known as Zwilling J.A. Henckels MC66. In 2012, it was the hardest stainless steel available. It has the highest amount of alloy elements out of all the other powder steel types. Although physically durable, this type of steel is more at risk of corrosion and piece breakage than the others. Perhaps not the best choice for a casual chef but it is a good choice for a professional who doesn't skimp on knife maintenance.
SG2 / SGPS – Stainless Powder Steel
SG2 and SGPS are two names for the same powder steel. It has solid structure and an even spreading of alloy elements, which makes it very hardy and good for cutting. SG2/SGPS ranks among the highest in rust resistance, which can be good for someone who prefers their kitchen tools to be pristine and blemish-free.
VG10 (V-Gold 10) – Stainless Steel
This stellar steel handles cutting like a luxury sports car handles 180-degree hairpin turns. It has among the highest concentrations of carbon, making it harder than most stainless steel types. The cutting capability is top-tier, and it benefits from better durability in terms of rust and corrosion resistance than most other steel types.
All FN Sharp knives are crafted using VG10 steel at the core and 67 layers of VG10 and VG2 to create a beautiful feather Damascus pattern. High-powered cutting performance comes at the cost of difficult sharpening, but with our free sharpening service ensures F.N. Sharp customers enjoy a lifetime of use with ease.
Sharpening Stainless Steel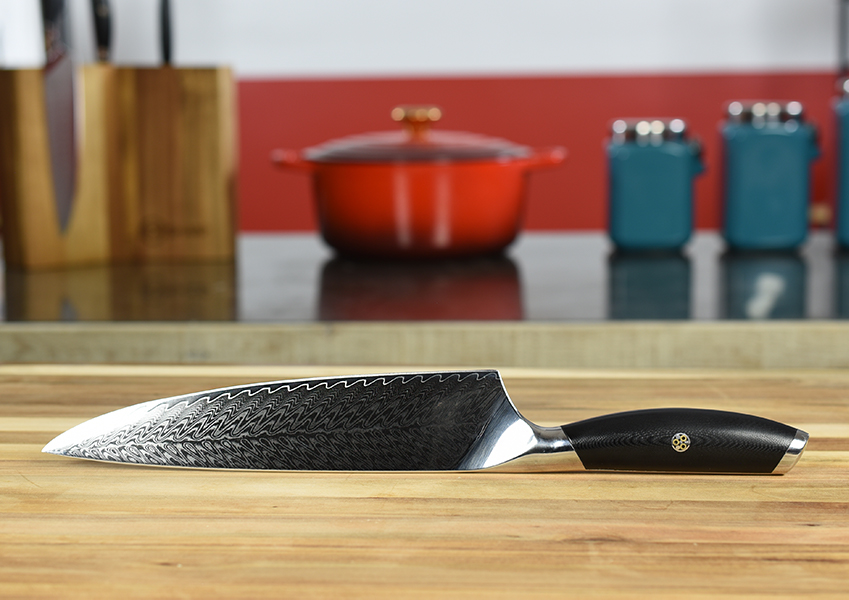 Fridge to counter. Cutting board to skillet. Stovetop to sink. Every knife goes through the same cycle, and it takes a toll. Before you know it, your new blade will start meeting resistance with every cut, leaving you with a useless (and dangerous), dull kitchen knife.
Luckily for you, we here at F.N.Sharp had this exact problem in mind when we created our industry-leading sharpening service.
Sharpening kitchen knives is a difficult and tedious process for all but the most patient cooks, but F.N. Sharp has its customers covered. All of our customers receive 3 free sharpening services along with the purchase of a 3- or 6-piece kitchen knife set, which also includes a magnetic Acacia wood knife block that is never knifeless due to our unique sharpening service.
With F.N. Sharp's convenient services, you never have to stop moving forward with your culinary dreams. From after-business casual cooking to hosting gourmet dinner parties, you never have to doubt the integrity of the blade that has become a necessary tool in your day to day.