Get a Taste of Italian Cooking with These Essential Ingredients
Italian cuisine is a beautiful and rich tradition full of delicious ingredients from the heart of the Mediterranean. Italian ingredients are simple and fresh, with a variety of familiar (and unfamiliar) herbs, spices, and other ingredients that create a melody of flavors that dance across the tongue. The first step to mastering the art of authentic Italian cooking is stocking your kitchen with the essential ingredients.
Essential Italian Ingredients
Italian ingredients focus on the common staples of the Mediterranean diet, including tomatoes, olives, and whole grains. The art of Italian cooking centers around the following essential Italian ingredients:
Tomatoes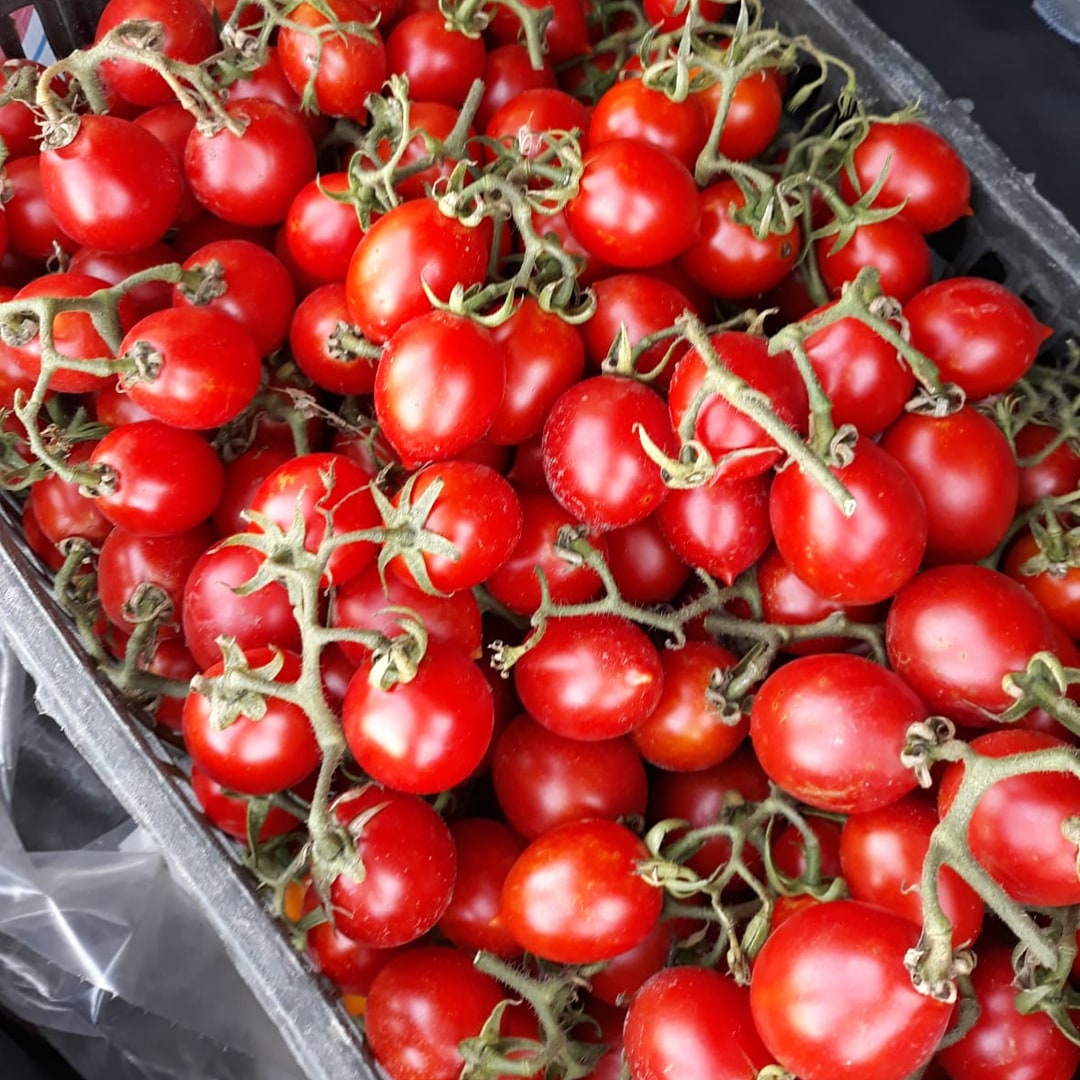 Credit: @La Fiammante Pomodoro
Tomatoes are a popular kitchen staple, and they're an integral part of Italian cooking, as well. A wide variety of Italian dishes use tomatoes as a base or supplemental element. The tangy flavor of tomatoes adds an extra layer of flavorful interest for the palate and contributes just the right amount of sour.
Extra Virgin Olive Oil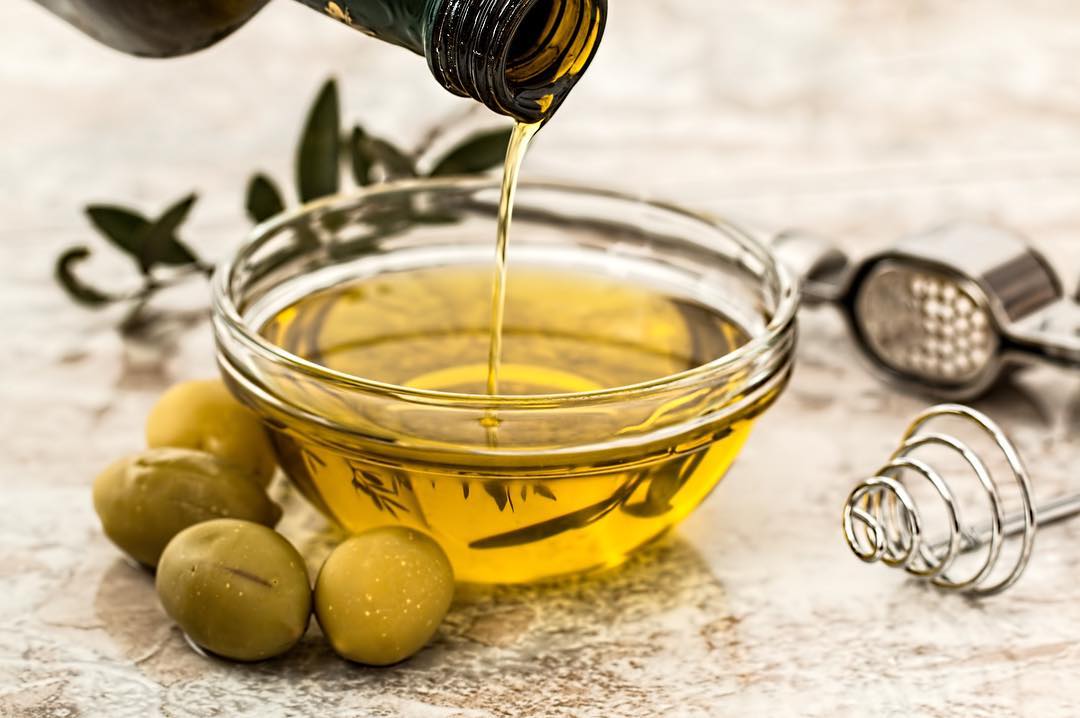 Credit: @Extra Virgin Olio
Olive oil is, of course, an important entry on this list of Italian ingredients. Extra virgin olive oil is the most unrefined form of olive oil available and is one of the most used forms in Italian cooking. This oil enchants taste buds around the world with its rich, smooth flavor that originates from the picking of olives early in the harvest at their absolute prime.
Olives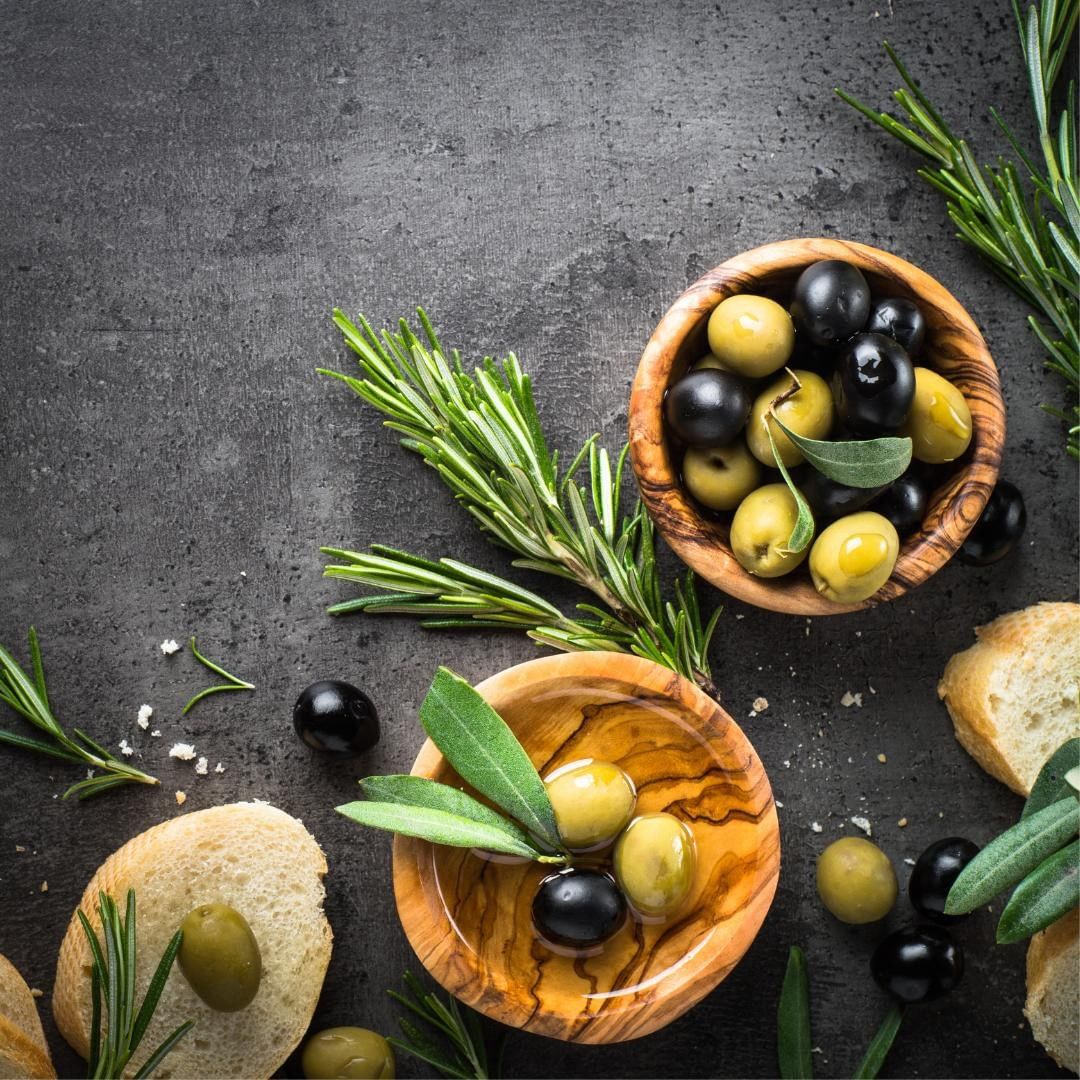 Credit: @Botticelli Foods
Olives are a staple food in the Mediterranean diet, and with numerous health benefits and uses in Italian cooking, this list wouldn't be complete without their mention. Initially an extremely bitter tree fruit, olives are picked and cured in salt, oil, and vinegar to minimize their bitterness and add extra depth to their flavor. This ingredient is frequently used in Italian cooking within the context of everything from pastas to antipastos.
Pasta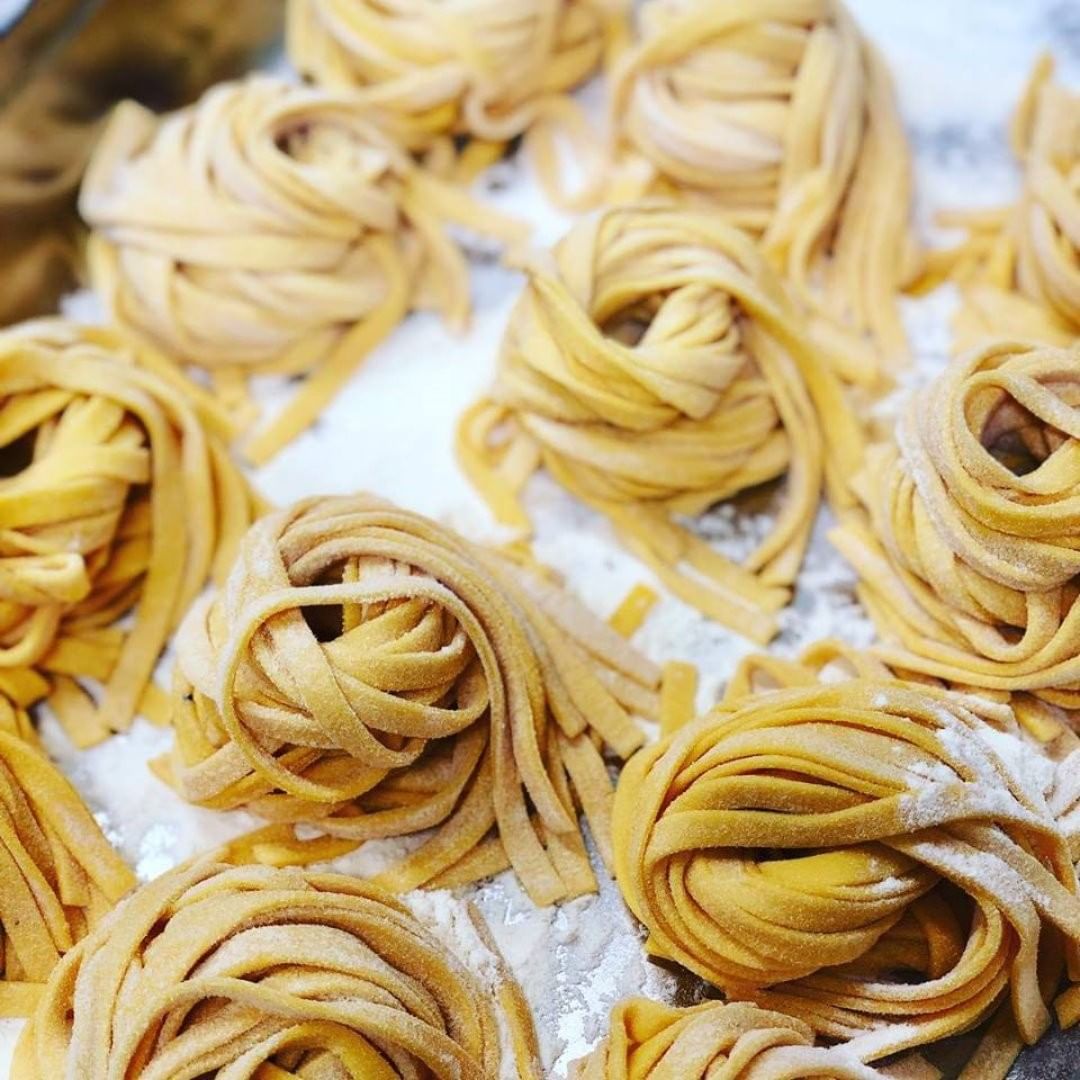 Credit: @King's Road Curve
This list wouldn't be about Italian ingredients if it didn't include pasta. Pasta comes in so many different shapes and sizes, from spaghetti and fettuccini covered in flavorful sauces to ravioli and tortellini stuffed with meat and cheese. Different parts of Italy originated different types of pasta, with Southern Italy boasting fresh egg noodles and Northern Italy heralding flat, dried durum-wheat pasta, along with dishes like polenta and risotto. Most Italian kitchens will have at least three types of pasta to cover popular dishes: long, thin noodles such as spaghetti, medium-sized noodles like rigatoni, and small noodles like orzo for soups.
Cheese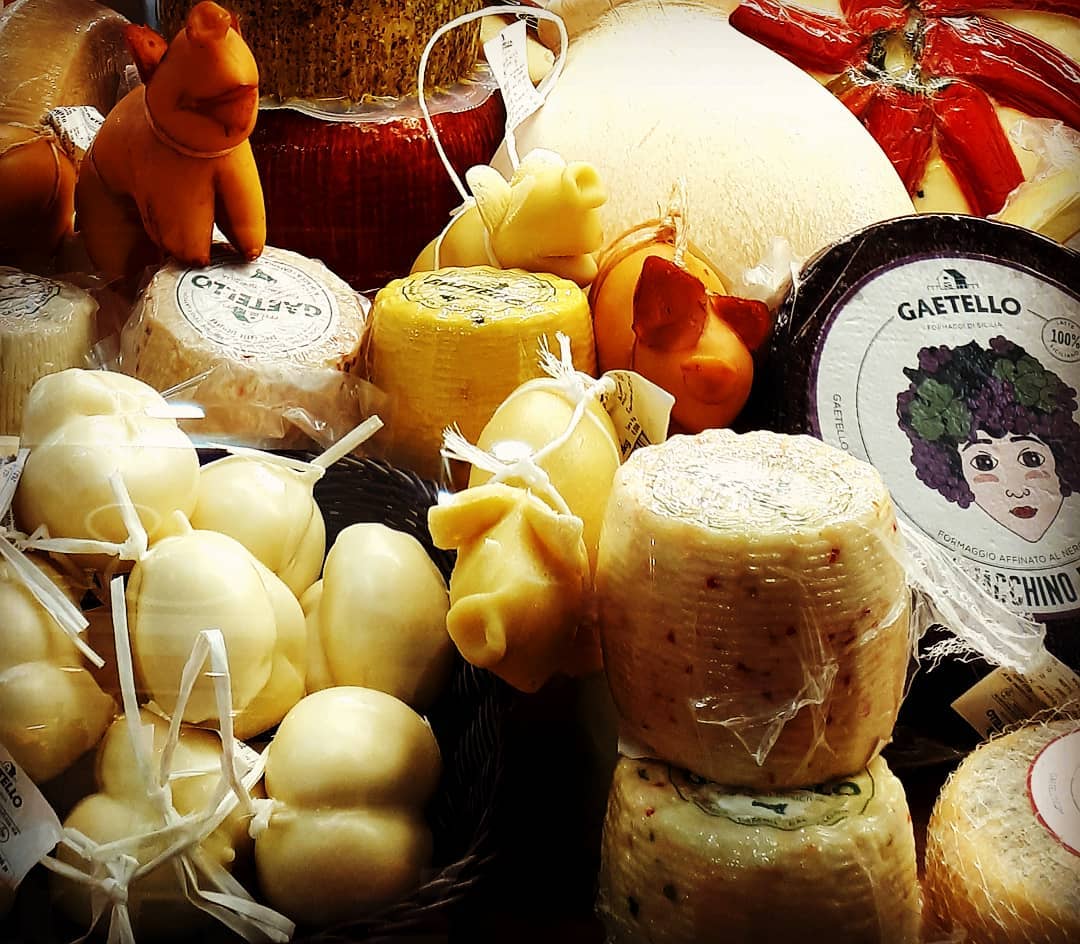 Credit: @Stéphanie Rizzi
Any cheese-lover will be pleased to discover that Italian cooking wouldn't be complete without a healthy dose of cheese. There are many different types of cheese used in Italian cooking and their uses vary from Southern to Northern Italy. Mozzarella, ricotta and provolone are commonly used in Southern Italian cuisine, and Northern Italy is known for producing fontina, asiago, gorgonzola and others, while parmesan remains the most popular cheese in all of Italy. Anywhere you go in Italy, you'll find they love to pair their cheese with wine. Get to know the cheeses of the North with these Italian wine and cheese pairings.
Wine
If you grew up in an Italian household, you know that everyone at the dinner table is poured a glass of wine – even the kids. Not only are Italians known for having cups runneth over with wine, they're also known for adding wine to their recipes – think pasta with red wine sauce, creamy saffron risotto, and the classic Saltimbocca. So if you really want to cook like the Italians, be sure to have plenty of wine on hand and check out our guide for cooking with wine.
Essential Italian Herbs & Spices
The world of Italian cooking involves such a diversity of spices and flavors, it would be impossible to discuss all of them in depth here. In Italian cuisine, these ingredients are used to both enhance the flavor of traditional Italian recipes and provide health benefits at the same time. Although it's possible to simply buy an Italian seasoning packet, it's better to use fresh herbs since they're healthier and have a deeper flavor than dried seasoning blends that are often loaded with salt.
Here's a list of the most popular Italian herbs and spices used in Italian cooking:
Garlic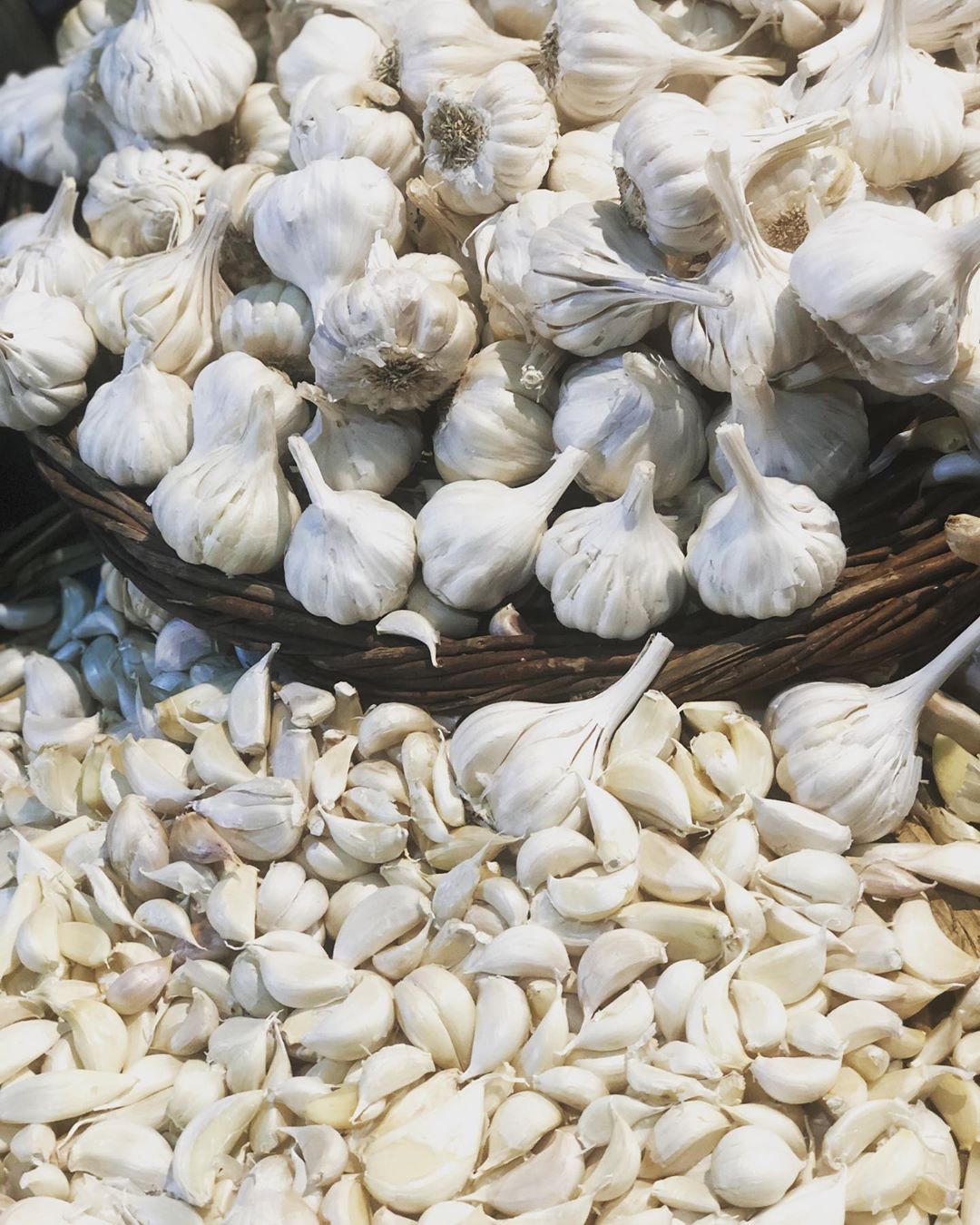 Credit: @Food Travel And Fantasy
Garlic is one of the most important spices on this Italian herbs and spices list. Italian cooking uses garlic in almost every savory recipe, and for good reason. With numerous health benefits as well as a complex flavor that can enhance the taste of other Italian ingredients in a recipe, garlic is an absolute staple to keep in the kitchen when it comes to Italian cooking.
Oregano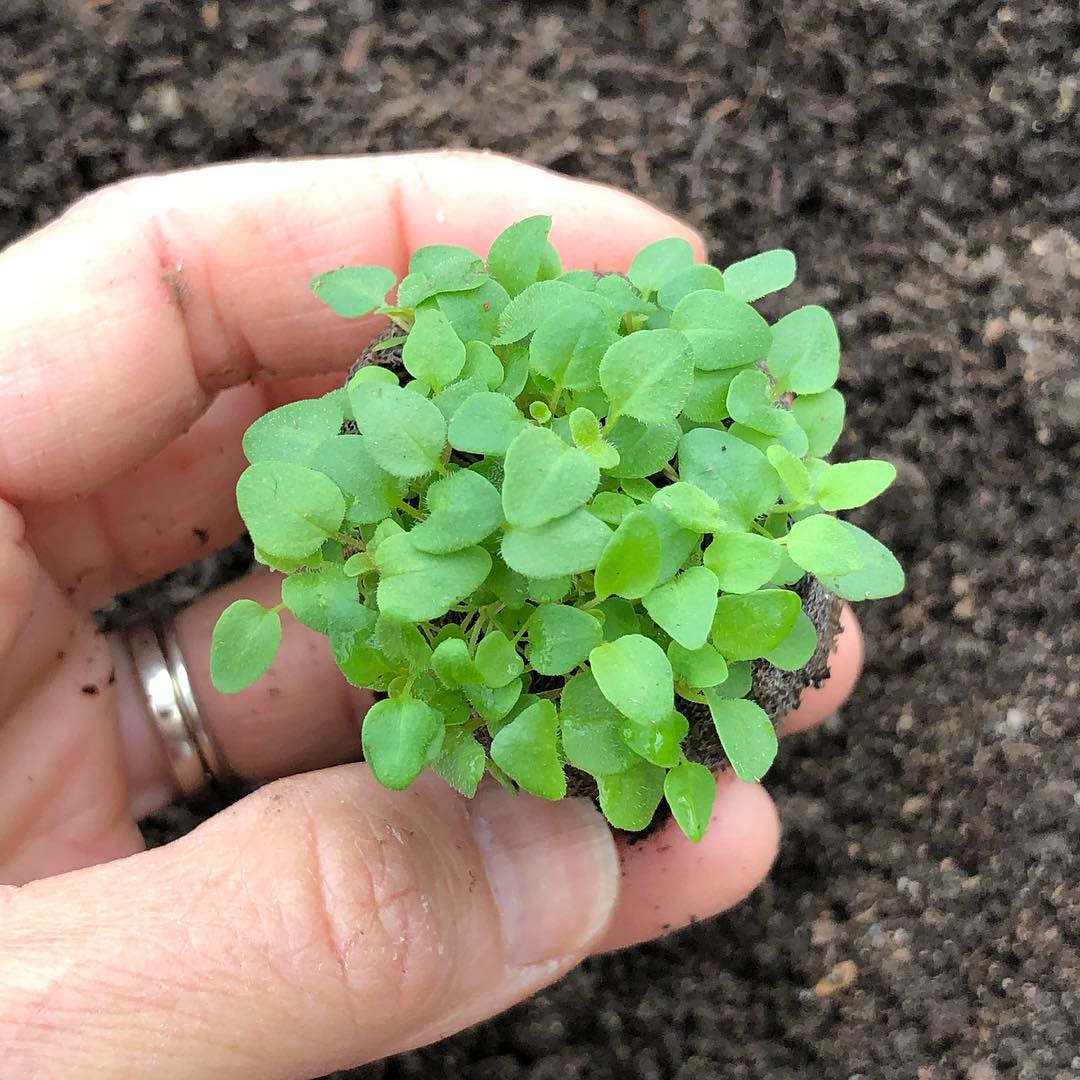 Credit: @Window Garden
Oregano is a garden herb with a sharp, spicy flavor that's popular in Italian cooking. It's commonly used in marinara sauces and as a garnish for numerous tomato-based Italian dishes. This herb pairs particularly well with basil, and besides offering a complex flavor profile, oregano also provides health benefits including high levels of omega-3s, iron, manganese, and antioxidants.
Parsley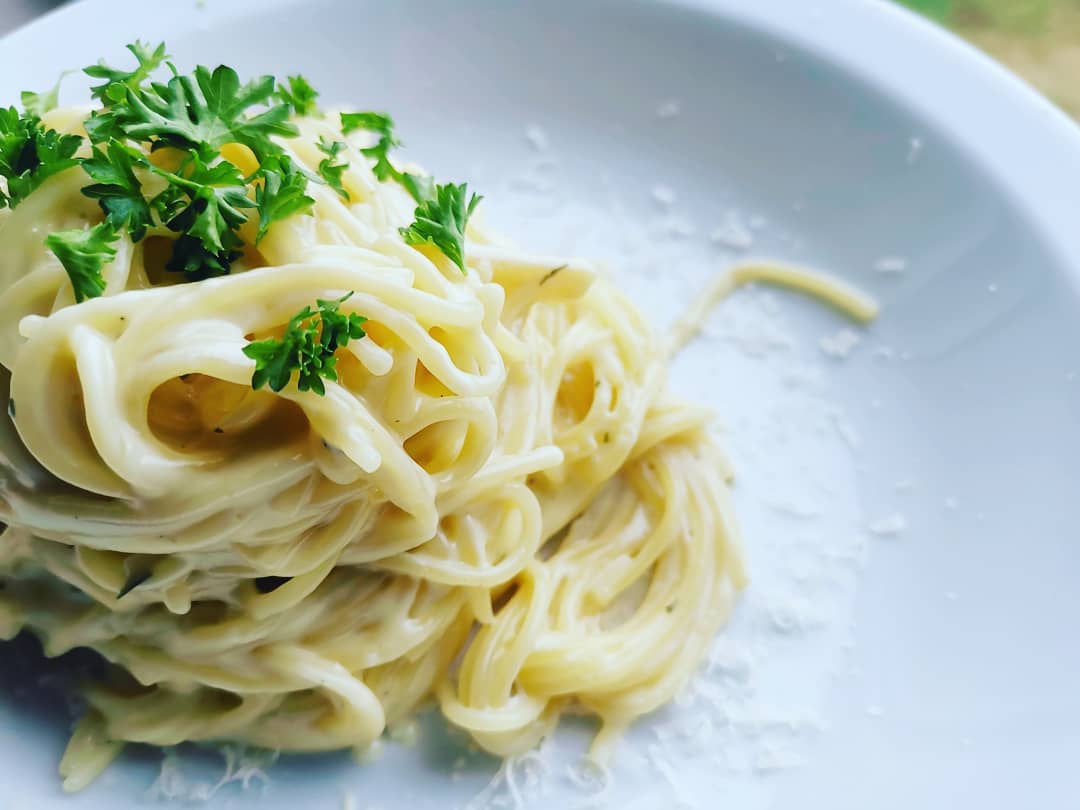 Credit: @Sonda Mateusen
Parsley is sometimes referred to as one of the most commonly used spices in Italian cooking. Though parsley has a subtler taste than oregano or garlic, it adequately supports these sometimes overwhelming flavors to create a smooth-tasting, dynamic dish that packs just the right amount of spice, sweet, and sour. Parsley is also a breath freshener, so it makes an excellent pair with garlic – and it's a great source of vitamins A, B, and C, along with iron, iodine, and magnesium.
Basil
Credit: @Cuc Cucina
Basil is an interesting entry on this Italian herbs and spices list because it actually originated in India and was brought to Italy via the spice trade. But despite its varied history, this herb has become such an important part of Italian cooking that it would be difficult to eliminate it from the cuisine. One of the most popular Italian dishes that relies heavily on basil is the Caprese salad, which combines fresh mozzarella and tomatoes seasoned with salt, pepper, and sweet basil with drizzles of olive oil and balsamic vinegar.
Bay Leaves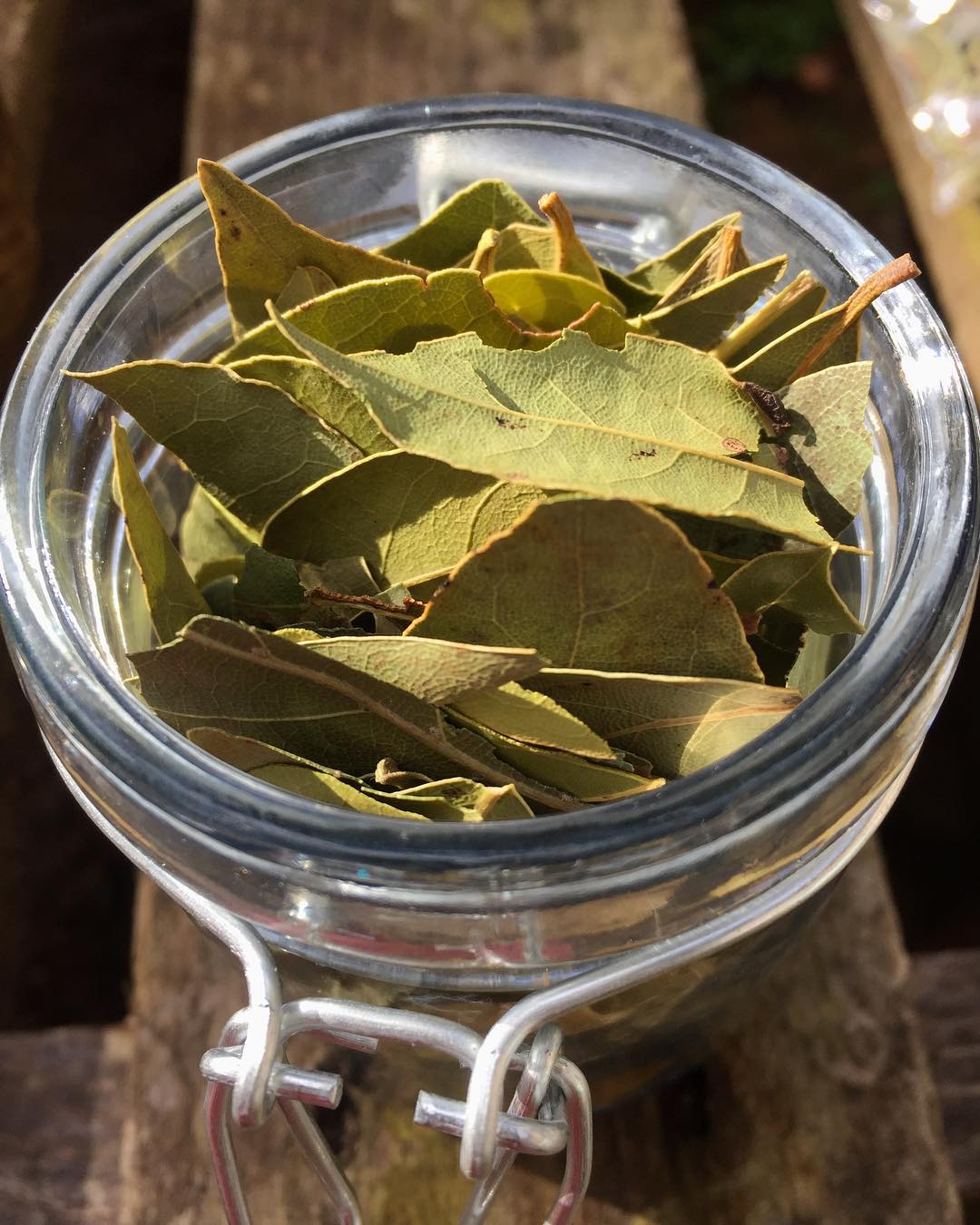 Credit: @☽?Eclectic Forest Witch ➵?
Bay leaves come from the laurel tree, which grows abundantly in Italy. Used for seasoning a range of Italian dishes, bay leaves release their best flavor during slow cooking, making them great for flavoring sauces, soups and stews. The flavor bay leaves release during cooking is best described as slightly sweet and almost minty with subtle hints of black pepper, and it can be substituted with a mixture of oregano and thyme. Bay leaves are most commonly used in dried form and keep their shape during cooking, so be sure to remove them from your sauces, soups, and stews before serving to dinner guests.
Sage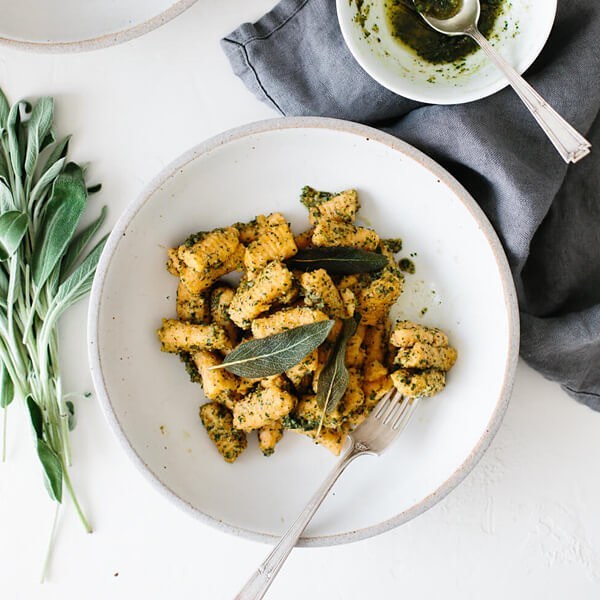 Credit: @?High Quality Organics Express
Often referred to as the "miracle herb" due to its anti-inflammatory properties, sage is a member of the mint family and is used in Italian cooking to flavor pasta dishes such as gnocchi and risotto. Sage gives off a sweet yet somewhat bitter, pine-like flavor. If you haven't cooked with sage before, give it a try with this recipe that goes for a fun twist on the traditional Italian dish known as saltimbocca.
Rosemary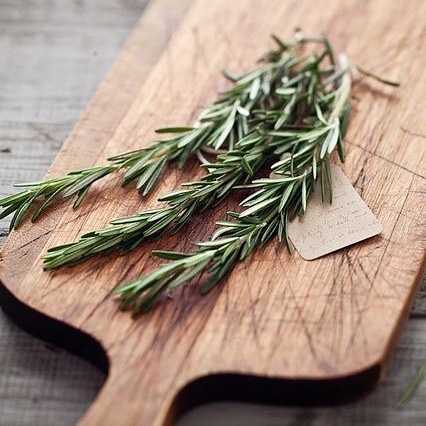 Credit: @Ikatan Praktisi Kuliner Ind
Another member of the mint family, rosemary is a robust herb that comes from the leaves of an evergreen shrub which resemble pine needles in appearance. In Italian cooking, rosemary is commonly used to flavor vegetable dishes like roasted potatoes, as well as grilled and roasted meat, fish, and poultry dishes. Try using dried rosemary as a dry rub mixed with oregano, sage, garlic flakes, salt, and pepper to add a beautiful melody of flavors to roasted pork loin.
Thyme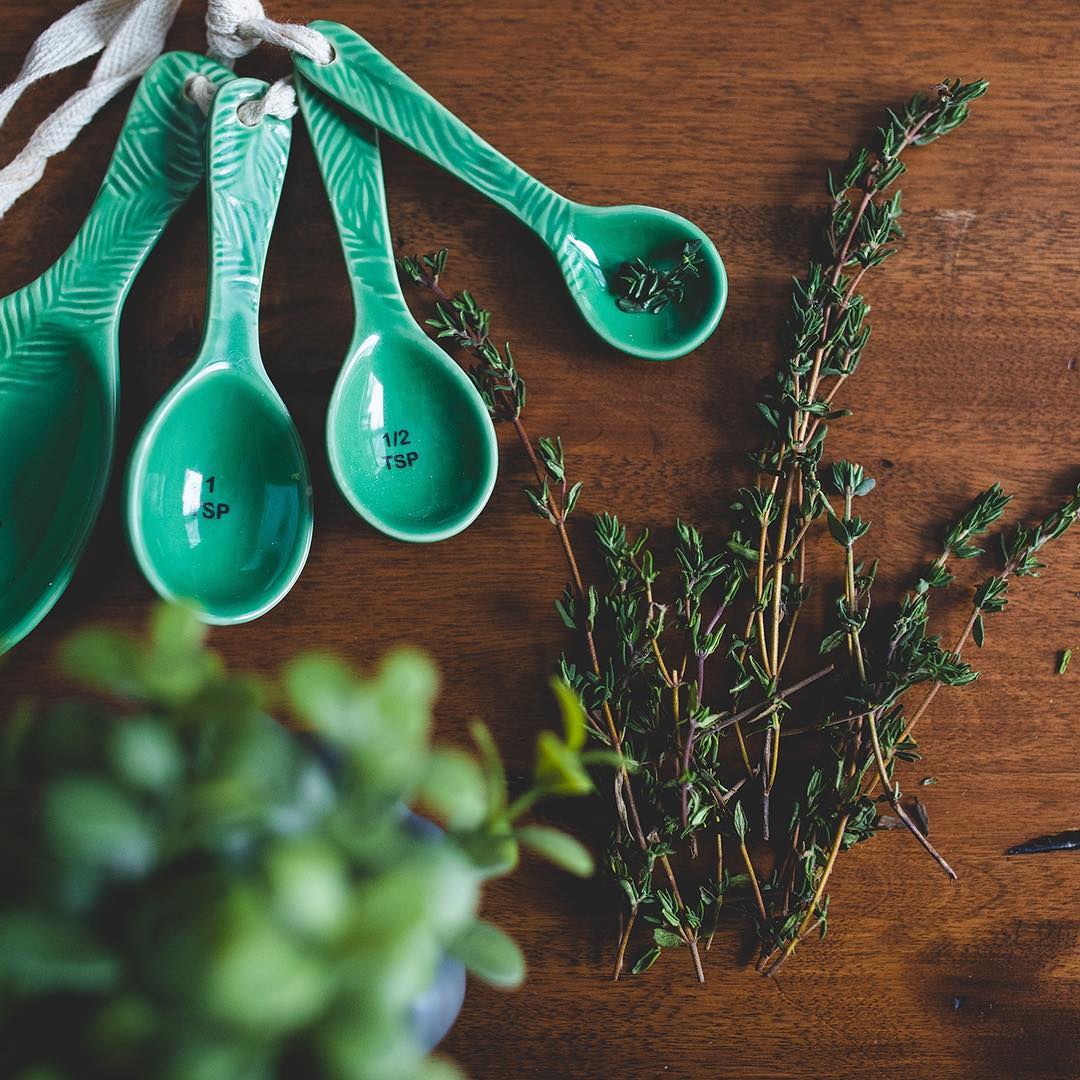 Credit: @Tracy J?Y
Typically used in Southern Italian dishes, thyme is yet another member of the mint family. This herb adds a spicy-sweet flavor to broths, soups, and saucy dishes. Thyme is also commonly used to flavor hearty meat dishes, as well as pan-fried vegetable dishes, and plays particularly well with lemon, garlic and basil.
Red Pepper Flakes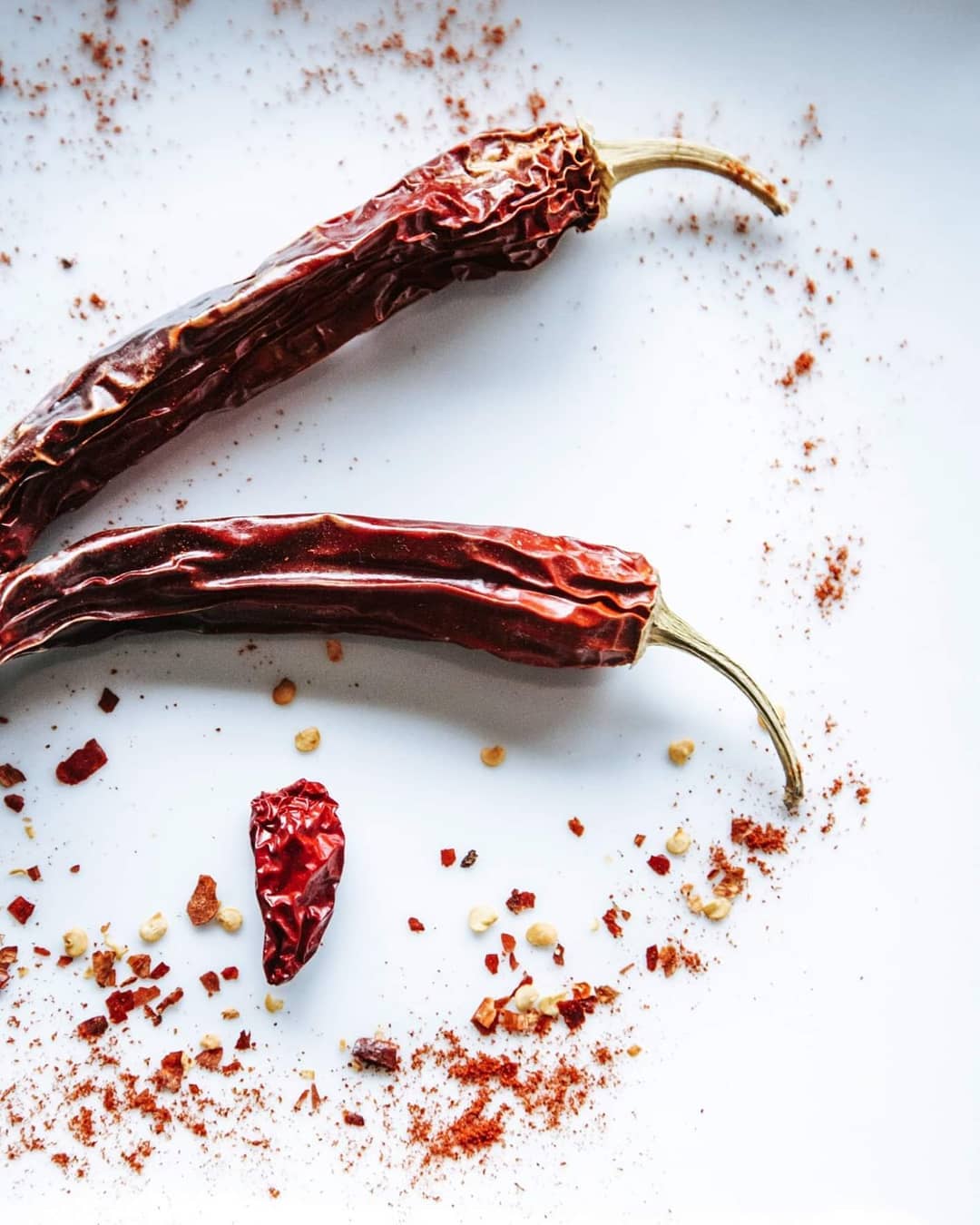 Credit: @Grocina
Red pepper flakes may be a surprising spice to include on a list of essential Italian herbs and spices – unless you've been to an authentic Italian pizza place that keeps both Parmesan and red pepper grinders at the table. Red peppers and dried red pepper flakes are used frequently in Italian cooking, mostly in southern Italian dishes but make their way into central and northern Italian cuisine, as well. Red peppers can be used in a variety of forms and capacities, including as a fresh or dried topping, as part of a spicy antipasto, or as a dried spice added to sauces.
Although Italian cooking is comparatively simplistic on the surface, this cooking tradition is just as rich and complex as its flavors. With knowledge of these essential Italian ingredients, along with these essential Italian cooking tools, you can make master the art of Italian cuisine.